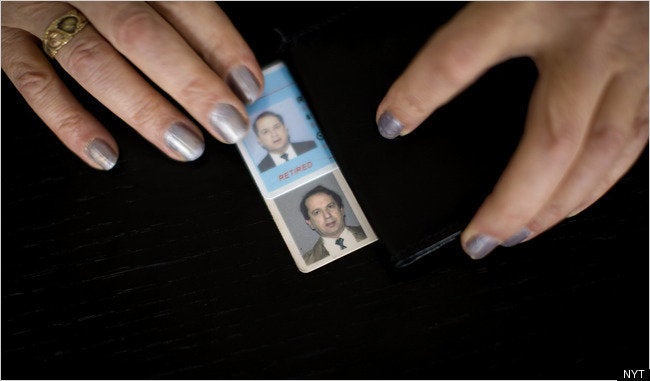 The United States Tax Court, in a decision reviewed by the full bench, has affirmed that medical treatments for Gender Identity Disorder (GID), including surgery and hormone therapy, are deductible medical expenses. The Court found that the Internal Revenue Service's existing position that such treatment is cosmetic in nature "is at best a superficial characterization of the circumstances that is thoroughly rebutted by the medical evidence."
The case stemmed from the IRS's denial of Rhiannon O'Donnabhain's 2001 deduction of her sex reassignment surgery costs. The IRS called her surgery "cosmetic" -- like teeth whitening or hair transplants.
O'Donnabhain's journey has been a long one. She first felt conflicted about gender identity as early as age eight, and says she "lived in anguish" thereafter as a male, struggling with the sense that she was, in fact, a female. At age 52 she was diagnosed with GID and undertook a course of professionally prescribed medical treatments that resulted in the recommendation that she undergo sex reassignment surgery.

She had the surgery at age 57 and reported afterward that she finally felt a sense of comfort with her body. After being denied the deduction, she was assisted though the appeals process by legal rights organization Gay and Lesbian Advocates and Defenders (GLAD). That process led to GLAD's 2007 suit in U.S. Tax Court. O'Donnabhain is now 65.
Ironically, this lawsuit might never have happened if transgender health care was covered by medical insurance, which it generally is not. How can something that is medically necessary not be covered by insurance?
The first reason is lack of general understanding about the seriousness of GID. Without this understanding "the surgery" can seem frivolous, just one step beyond a nose job. But the medical standards are based on results over time showing that people with GID are much happier after surgical treatment. If the IRS is now convinced, one can hope health insurance companies will soon fall in line.
The second reason is that insurance companies and employers fear that covering sex reassignment surgery will "break the bank." The experience of the City and County of San Francisco shows otherwise. San Francisco started covering transgender health care for municipal employees in 2001. In 2006 San Francisco disclosed it had collected $5.6 million for the coverage and had paid out only $386,417 on 39 claims, a 93% profit. Cost is clearly not the issue.
But how was it that San Francisco was so far off? Their actuaries knew there were twenty-seven transgender municipal employees, and therefore geared up to pay for thirty-five surgeries each year. But they missed the fact that many transgender people never have surgery and those that do generally only have it once in a lifetime. Actual cost experience has been no worse than that for gall bladder removal or heart surgery.
Even if the insurance companies won't remove the restriction on their own, pressure to do so will be coming soon from employers. To score the coveted 100% on the 2012 Corporate Equality Index (CEI) of the Human Rights Campaign, an employer will need to have at least one insurance option available to all employees where transgender exclusions are removed or substantially modified to ensure coverage for transgender-specific treatment. Additionally, the CEI will require that the WPATH Standards of Care are used to determine what treatment will be considered medically necessary and not cosmetic.
So even if the IRS chooses to spend more taxpayer dollars appealing the Tax Court's decision, things are headed in a direction that might substantially reduce the number of people taking the deduction in the first place.
REAL LIFE. REAL NEWS. REAL VOICES.
Help us tell more of the stories that matter from voices that too often remain unheard.