A pair of teenagers from Oklahoma might seem like your typical young couple, but their love story is unlike many others. The transgender couple actually transitioned together.
"I hated my breasts, I always felt like they didn't belong. Now I finally feel comfortable in my own body," Andrews explained to British tabloid The Sun about surgically removing his breasts last month. "Now when I'm out in a public pool or lifting weights, no one raises an eyebrow. They just think I'm a guy. ... I can wear a tank top, which I couldn't before, and I can go swimming shirtless. I can just be a regular guy. And I'm so lucky to have my family and Katie to rely on."
The brunette teen from Bixby did not always feel so complete. In a segment for "Inside Edition" last year, she said that as a young child she was "[b]ullied and abused. Ridiculed. Ashamed and embarrassed."
"Knowing what Katie went through for eight-plus years -- there's nothing worse than watching your child suffer," Hill's mom, Jazzlyn, told Tulsa World. "It's still my baby -- male or female, she's still my child. And I don't have to kneel at her grave."
Andrews' mom feels the same.
"Seeing Katie go through her surgery was helpful to Arin," she said, according to British tabloid The Mirror. "It was being around it and seeing her getting to transform. And being a couple at the time was I think just the cherry on the cake. Every transgender person would love to have the transformation physically because it just completes them as a person."
Before You Go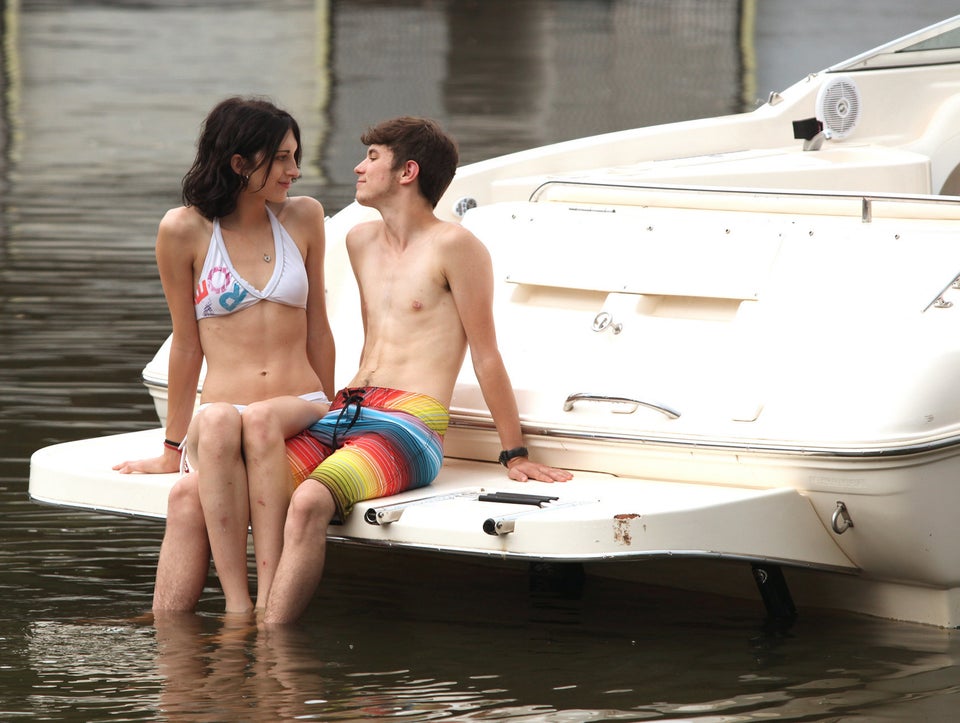 Arin Andrews, Katie Hill
Popular in the Community