A transgender teenager says he was ejected from a Maryland event hosted by Sen. Ted Cruz's campaign on Thursday while wearing a transgender pride flag around his neck.
James Van Kuilenburg wrote in a Facebook post that he and his mother got tickets in advance for a Cruz rally in Frederick, Maryland, to "gain a better understanding of his platform." Van Kuilenburg, who was wearing a transgender pride flag and a National Center for Transgender Equality shirt, wrote that he and his mother were sitting respectfully waiting for Cruz to begin speaking when they were asked to leave.
Van Kuilenburg claimed event staff first told him he and his mother were trespassing, but when he told them they had reserved tickets for the event, the staffers said they were being ejected because they had been part of a protest before the event. Van Kuilenburg said he was just standing peacefully with a cardboard sign that said "human rights are not up for debate," which he discarded before entering the event venue.
"I was like, this is ridiculous," he told the Frederick News Post. "I'm visibly trans, is that the reason? They were like, all we know is that you were involved in an incident outside. I was like, where I was standing peacefully with my sign?"
Van Kuilenburg said that a staff member escorting him out of the event called him "ma'am" but later apologized. He said that staff outside the venue laughed at him when he tried to explain the confusion.
Cruz's campaign did not immediately respond for a request for comment on the incident.
The incident came as Cruz has pushed a full-throated defense of an anti-LGBT law in North Carolina that prohibits transgender people from using public restrooms other than the ones that correspond with the gender on their birth certificate. Cruz has used his support of the law to distinguish himself from Donald Trump, who has said transgender people should use whichever "bathroom they feel is appropriate."
Before You Go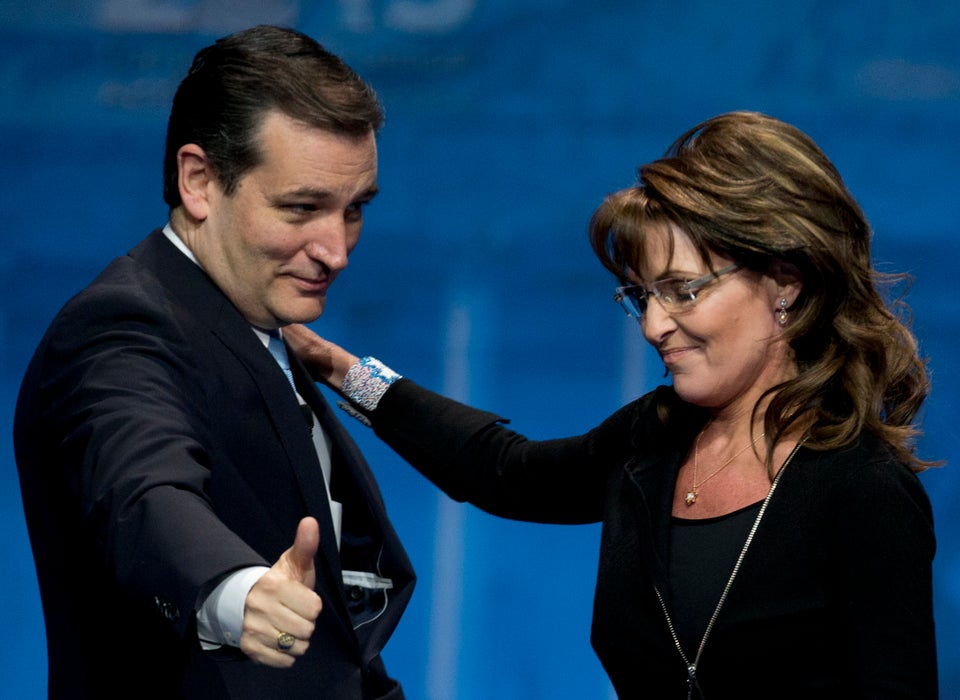 Sen. Ted Cruz
Popular in the Community