When Jeydon Loredo, a transgender student at La Feria Independent High School near the Texas Gulf Coast, wore a tuxedo for his high school yearbook senior photo in September, the school principal told him it wouldn't be included because it violated "community standards."
The Southern Poverty Law Center, a civil rights group, on Wednesday threatened in a letter to sue the school district in federal court unless it allows Loredo's tuxedo picture in the yearbook.
Loredo, 18, was born female and is now a young man. Excluding his picture violates his freedom of expression, protected by the First Amendment, along with the 14th Amendment's equal protection clause, the anti-discrimination law Title IX, and the school's own anti-discrimination policies, according to the letter.
"The district seeks to erase Jeydon's identity and his contributions to the community by removing his gender-appropriate photo from this important high school milestone," Alesdair Ittelson, a Southern Poverty Law Center staff attorney, said in a press release on Wednesday.
Until this fall, Loredo had no problems at his school, where he's the lone open member of the lesbian, gay, bisexual and transgender community, he said. He has friends he likes, and enjoys going to the criminal justice club after school once a week.
"It's pretty chill," Loredo told The Huffington Post on Wednesday.
The morning of the yearbook photo shoot, Loredo picked out his outfit -- all red with white shoes -- and made sure his hair was "really smooth," he said.
All students sit for two photos -- one with casual clothing, and one in formal attire. For boys, that means a tuxedo; for girls, it's drapes of fabric or blouses. Loredo asked the photographer if it would be okay to wear the tux. She said she had no problem with it, but suggested he ask the teacher in charge of the yearbook. The teacher kicked the question to the principal, who said it wouldn't be allowed.
The photographer offered to take the shot anyway, but when photo proofs arrived, Loredo's formal shots were blank.
"I was really upset," Loredo said. "I want to be in the yearbook, I don't want to be forgotten a few years down the road."
The night after the photo shoot, Loredo's description of the day's events to his family set off a string of phone calls between Loredo's mother, Stella Loredo, the school principal, and the school district superintendent. Stella Loredo, a single mom with four kids who works as an office manager, said she was frustrated -- not only because she had paid more than $100 for photos that never arrived.
"It's upsetting, because to me they're saying that Jeydon isn't important enough, or they want to change how he feels about himself," his mother said.
Her conversation with the superintendent made her more upset. "He said that it was going against 'community standards,'" she recalled. He did offer one possible solution: her son's photos could be retaken if he wore a girl's blouse, or a drape of fabric, like the girls in his class.
Stella Loredo said no one in the community has ever said anything to her about her son's gender identity, but she said she wasn't surprised by the school district's reaction. "We're a small community," she said. "I'm sure this hasn't come up before because people here are so afraid of how they're going to be seen."
Jeydon Loredo's friends were upset and confused by the school's decision. His brother, Kyan, took to Facebook to share his outrage. "Essentially, the School District is telling my brother that they don't see him as a EQUAL individual. What the fuck have we been fighting for?" Kyan wrote. "I appreciate your support, in advance, and look forward to seeing my little brother in his senior yearbook."
The post was eventually shared with the Human Rights Campaign, an LGBT rights organization based in Washington. The group decided to take up Loredo's case and brought in the Southern Poverty Law Center for legal support.
On Monday, the Loredos attended a school board meeting, along with representatives from both rights groups. After Jeydon Loredo told his story and appealed to board members, they went into a closed session. The superintendent said later that no decision had been made, and declined to say when one would be.
Loredo's story is not unique, according to Ittelson, the attorney.
"Unfortunately, school districts continue to neglect the basic rights of LGBTQ students based on outdated stereotypes concerning sex and gender," Ittelson wrote in an email to The Huffington Post. "When we heard about La Feria's refusal to include Jeydon's tuxedo portrait in the yearbook, we saw an opportunity to advocate on Jeydon's behalf and send a message that transgender students like Jeydon must be treated fairly under the law."
Transgender and queer students have successfully sued schools in similar circumstances. In 2000, a transgender girl in Massachusetts sued her middle school after she was repeatedly disciplined for wearing female clothes to school. In 2008, a transgender high school student in Indiana sued her school after it wouldn't let her wear a dress to the prom. And in 2010, a girl in Mississippi sued her school after officials prevented her from wearing a tuxedo in her yearbook photo.
"I feel like if people knew about this, then it wouldn't happen as often, and it would help the community to teach other kids that it's okay to be themselves," Loredo said.

Before You Go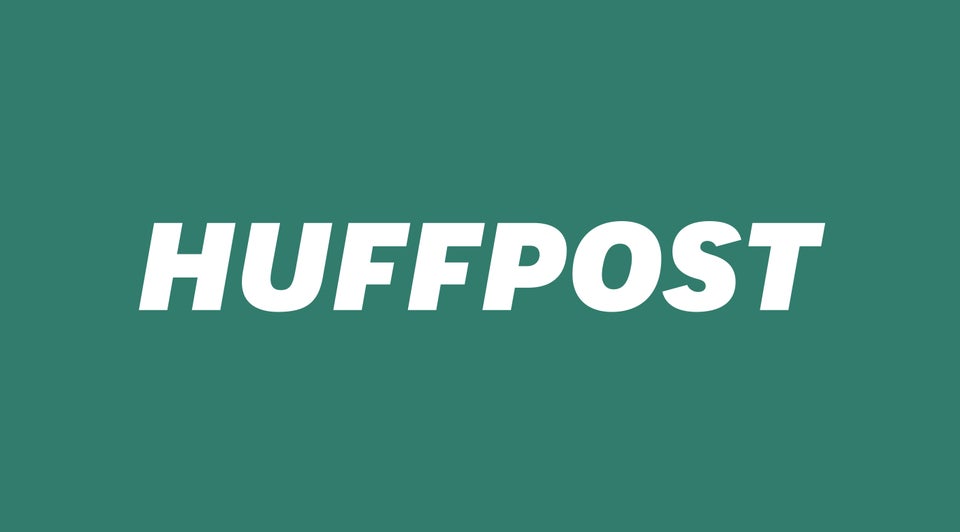 18 LGBT Kids And Allies Who Are Way Braver Than We Were At Their Ages
Popular in the Community