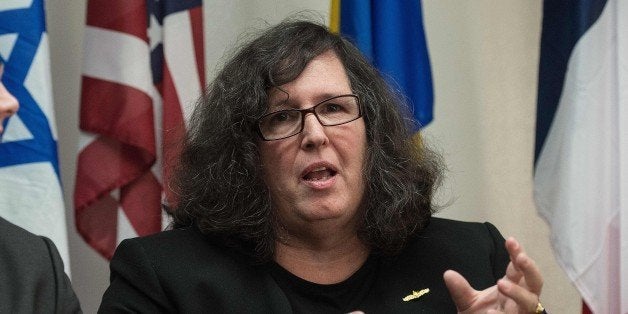 WASHINGTON -- Defense Secretary Ashton Carter made a splash last week by saying he's "very open-minded" about transgender people serving in the U.S. military.
But if Carter is serious about revisiting the ban on transgender troops, he also needs to turn his attention to another issue: how the Defense Department responds to transgender veterans who need to update official military records to reflect their new gender.
There are more than 134,000 transgender veterans or retirees from Guard or Reserve service, according to a 2014 Williams Institute report. What's at stake for each of them is the ability to change their name on the military form known as a DD-214, a lifelong document that military personnel receive when they retire or are discharged. Veterans use it to apply for college, to take a bar exam and to apply for jobs. Retirees use it to provide dependents with medical benefits and access to privileges they had while on active duty, like shopping on military bases.
The problem is that the Defense Department considers the form a historical document, which means it isn't supposed to be altered. For people who were assigned male at birth and served in the military as male but who now identify as female, for example, the policy poses more than an inconvenience: It has cost them jobs, military benefits and opened them up to discrimination every time they present the form and their name doesn't match their gender presentation.
Transgender rights groups say that if Carter really wants to show his respect for service members, he needs to issue an across-the-board directive to allow transgender vets to modify their discharge forms. The way it works right now, vets can file a request with the Defense Department to have their records updated, and the department reviews those requests on a case-by-case basis. These requests are not always granted.
"We're looking at 134,000 transgender vets. 134,000 of them," said D'Arcy Kemnitz, executive director of the National LGBT Bar Association. "Every veteran, one at a time, is getting a board gathered and having them review this. It's very cumbersome."
A handful of transgender veterans have found success. Paula Neira, a former U.S. Navy officer and Naval Academy graduate who served in mine warfare combat during Operation Desert Storm, made history in January when she became the first transgender vet to get new discharge paperwork issued by the Navy.
"For me, what's of pressing importance is when I die, I want my ashes to go to Arlington National Cemetery," Neira told The Huffington Post. "My parents are at Arlington. I can foresee when I pass, my partner and my friends would have to fight some bureaucrat to get the correct name on my tombstone. Because they could say, 'Well, that's not the name on the DD-214.' That's what establishes your identity to have your ashes go to Arlington."
Neira said she loved being in the Navy, where she served for six years. But when it came to choosing between transitioning or staying in the military, she had to go with the former. And the ban on transgender troops meant she could no longer serve.
"We have sacrificed our careers because we couldn't serve authentically. But when we pass, we should be able to lie at rest authentically," she said, choking up as she spoke. "Getting the DD-214 changed is a way to ensure that happens."
Defense Department spokesman Nate Christensen reiterated that transgender vets can file requests to modify their discharge paperwork. But the department will only do so on a case-by-case basis.
"At this time there are no plans to change the DoD policy on the DD-214," said Christensen.
The department does have a policy in place for military retirees who want to change their gender in another system called Defense Eligibility Enrollment Reporting System (DEERS). Retirees can update that system by submitting a letter from a doctor confirming gender reassignment surgery, a court order verifying that person's legal gender change and two forms of ID.
DEERS doesn't apply to all veterans, though.
Transgender rights advocates aren't giving up hope that Carter may revisit the policy. Kemnitz, for one, said Carter's comments on transgender troops were "a really wonderful statement," particularly since he was just weeks into his job as Defense secretary.
"All we're trying to do is save the Pentagon some time, save them some money, and have a win-win solution," said Kemnitz. "It's a question of when, not if."
Before You Go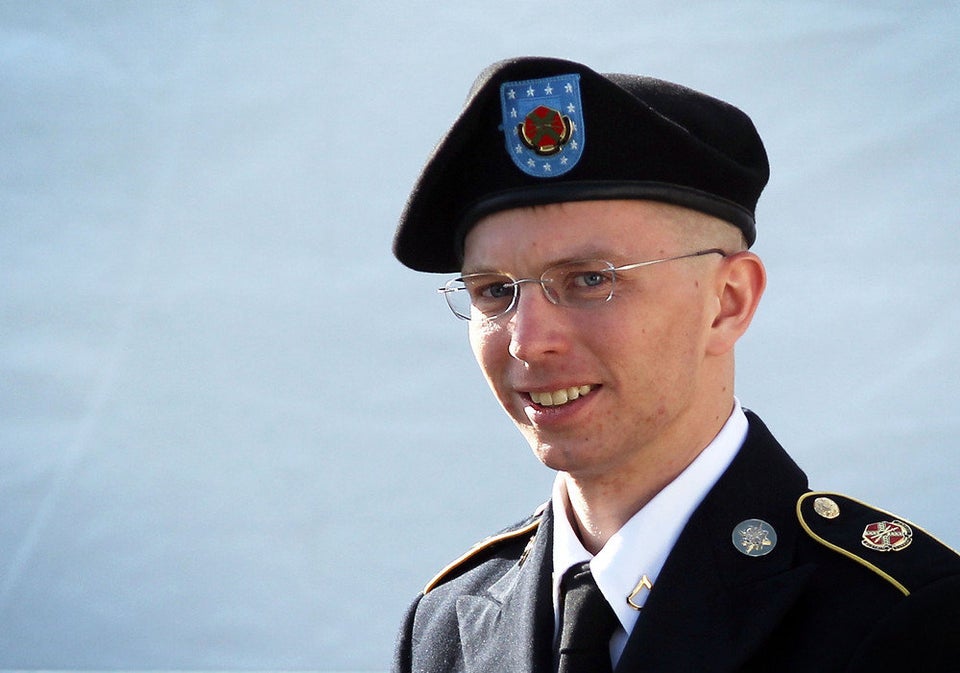 Iconic Transgender Moments
Popular in the Community