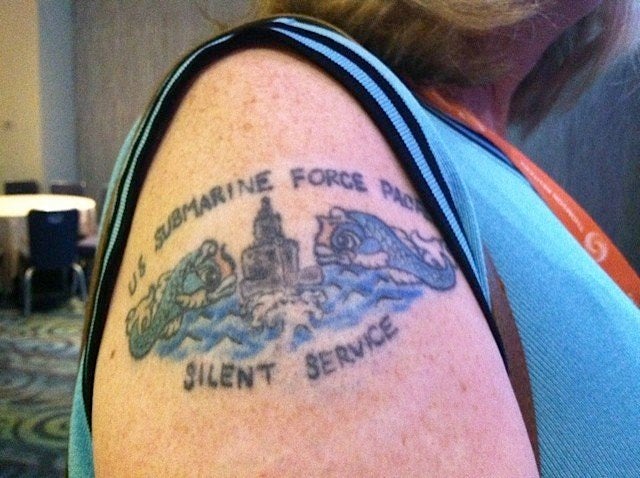 WASHINGTON -- There aren't too many transgender U.S. military veterans. Advocacy groups estimate the number may be somewhere around 300,000 out of the nation's 26 million vets. But nearly all will struggle to access military benefits because of an awkward bureaucratic snafu that could be easily fixed: their discharge papers show the wrong gender.
Bridget Wilson, an attorney who has represented transgender people in military and civil matters for 20 years, said if there's one thing she sees over and over again with her clients, it is complications stemming from their DD214 form, better known as the document that soldiers receive upon retirement or discharge from the military.
"You have to produce it for almost everything you do in life," Wilson told The Huffington Post. Among other things, veterans need it to apply for college, to take the bar exam for a law license and to apply for jobs with large employers, many of which "get brownie points" for hiring vets, she said. Military retirees also need the form to provide their dependents with medical benefits, and to access privileges they had while on active duty, including shopping on military bases.
The problem for transgender vets, who typically transition to the opposite gender after leaving the military, is that their name and gender no longer match what appears on the form. And since the Defense Department treats the document as "a historical record," military officials aren't allowed to change its information, which means transgender vets routinely get turned down for services.
It would be "pretty simple" to fix, Wilson said. Since it would only require an administrative tweak to give people the ability to amend their discharge forms, the fix could be made as easily as the stroke of a pen by Defense Secretary Leon Panetta.
It is "absolutely under his jurisdiction," Wilson said.
A Defense Department spokeswoman could not immediately say whether Panetta would be receptive to making the change.
Wilson, an Army Reserve veteran, said she wouldn't be surprised if the Defense Department had never heard about this issue because it's just not on anybody's radar.
"You know those voices crying in the wilderness for the last 30 to 40 years? That's me. ... I've become the military person for sexual minorities. I don't mind."
Wilson was one of a handful of people holding a panel discussion on transgender vets at the 2012 Lavender Law annual conference. This year's conference marked the first time it has addressed this demographic, and the first time the Lesbian, Gay, Bisexual and Transgender Bar has allowed military recruiters at the event since the repeal of Don't Ask, Don't Tell in 2010.
Transgender people are barred from serving in the military, despite Congress lifting the ban on openly gay and lesbian service members. The American Psychiatric Association currently categorizes transgender people as suffering from a psychosexual disorder called gender identity disorder, so they are considered unfit to serve.
One of the people on stage with Wilson was Denise Brogan-Kator, a transgender veteran who first enlisted in the Navy after dropping out of high school in 1972. She described her time serving in a submarine during the Vietnam War.
"Submarine service is a very close-knit community. When you are in a 100-foot-long steel tube hundreds of feet beneath the surface of the ocean, what you do affects the lives of every person aboard," said Brogan-Kator, who became female after leaving the military. Her bond with her shipmates withstood the test of time when she showed up to a 2009 reunion as "the only woman there."
There was "a little bit of surprise" at the start of the reunion, Brogan-Kator said to laughs. But after a little time, "My shipmates reached out to me, embraced me and welcomed me as one of their own. When we talk about unit cohesion, this is what we're talking about. ... We're talking about if my life depends on you, can I bank on you? They knew that despite the fact that I had transitioned to female, I still had their backs and they still had my back."
As she was talking, Brogan-Kator took off her sky-blue cardigan to reveal a large, colorful tattoo on her upper arm, something that stood in stark contrast to her otherwise grandmotherly appearance. She said she got the tattoo of dolphins as a teenager to honor her submarine certification. The words "U.S. Submarine Force Pacific Fleet -- Silent Service" run along the outside of the image.
More significant than the tattoo itself, though, was that Brogan-Kator showed it.
"I've never taken my jacket off in public before," she told the audience. "I have always known that, since women aren't allowed to serve on submarines, that it would out me as transgender. But I am proud to be transgender."
"I decided that today I would wear a sleeveless top."
Before You Go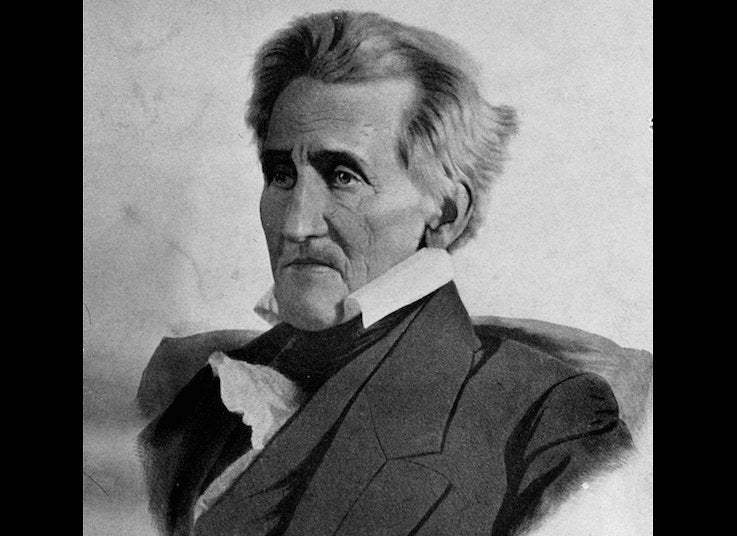 Top 50 Political Animals
Popular in the Community