A bar and grill in Atlanta, Georgia, is coming under fire after it allegedly denied entry to a transgender woman because the sex on her license did not match the sex they perceived her to be.
As seen in the above video, when the individual filming the incident explains to an employee of the bar and grill that Brooks is transgender and was denied entry, a man reportedly affiliated with Don Pollo responds, "What's wrong with that?" He then adds, "We can do that -- we have the right to be selective. We can do that. We're a private property."
"My reaction is simply just surprised," Brooks told reporters. "Like I said in my post, I've never had this happen. So it feels awkward. Feel a little less than. As for what's next? I'm just spreading the word so everyone is aware. I'm involved with GLAAD and my best friend Kat Graham is helping share the story and just make everyone aware of the situation. I'm not seeking a lawsuit. Just awareness. Hopefully an apology and maybe they can be more sensitive to other girls like myself."
Businesses engaging in transgender discriminatory practices have faced heavy repercussions in the past. Earlier this year, The Twilight Room in Oregon was fined $400,000 after the owner asked a group of transgender women to no longer frequent his bar.
UPDATED: The Huffington Post reached out Don Pollo Bar & Grill for comment. The business replied with the following statement:
This was not an issue of discrimination or any of the sort the rules are we have the right to entry for any circumstances not only because of their gender, race, or etc. And as you see we check ID's and on the ID it says male yet dressed as a woman and we are not able to prove if that's the person she says she is. The individual is providing false identification so we as a private property have the right to deny entry to anybody again not because of their sexual preference. If you have any sort of contact I would like to speak to them in person. And tell them to stop badgering my business or I will be forced to take legal action. Thank You.
Before You Go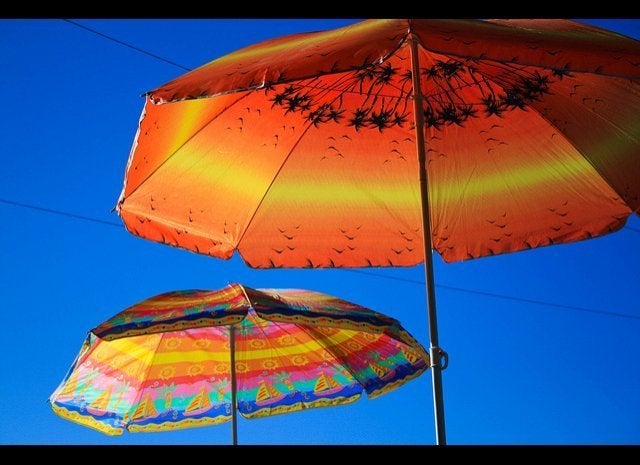 15 Things To Know About Being Transgender By Nicholas M. Teich
Popular in the Community