A transgender woman who says she received an offensive receipt after a night out at a hookah bar in Washington, D.C., has filed a complaint against the restaurant.
In August 2013, Amira Gray visited Bistro 18 with eight friends, including four women and two gay men, according to legal documents posted on Lambda Legal, an LBGT legal nonprofit organization. In the complaint, Gray says she and her friends were ignored by the waitstaff the entire night (except for when an employee brought over a hookah machine) and had to go to the bar to place their orders.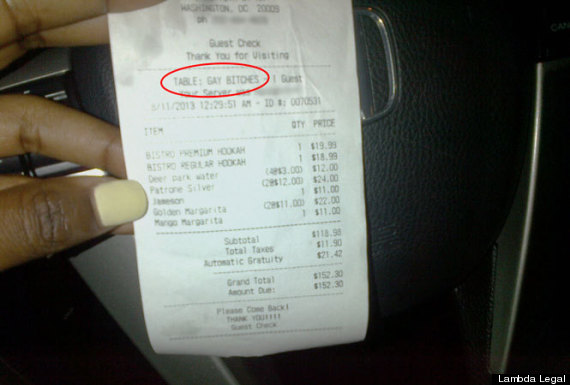 As a transgender woman, I was extremely hurt, embarrassed and upset. I felt that the slur was meant as a slap in the face because of my gender identity and expression, my perceived sexual orientation, my personal appearance, and my association with my friends who are or may have been perceived as being lesbian or gay. I believe that those at the table which I was seated were targeted for ill-treatment based on the fact that our group included transgender and gay patrons and patrons who may have been perceived as lesbian or gay.
"Transgender, along with lesbian, gay, and bisexual, people suffer this kind of discrimination and harassment every day in every corner of this country," Dru Levasseur, Lambda Legal Transgender Rights Project Director, said in a statement obtained by The Huffington Post. "Lambda Legal uses coordinated advocacy and public education to put a stop to the mistreatment of LGBT people like Amira, wherever it may occur, and to empower members of our community to stand up for themselves -- and for one another."
Before You Go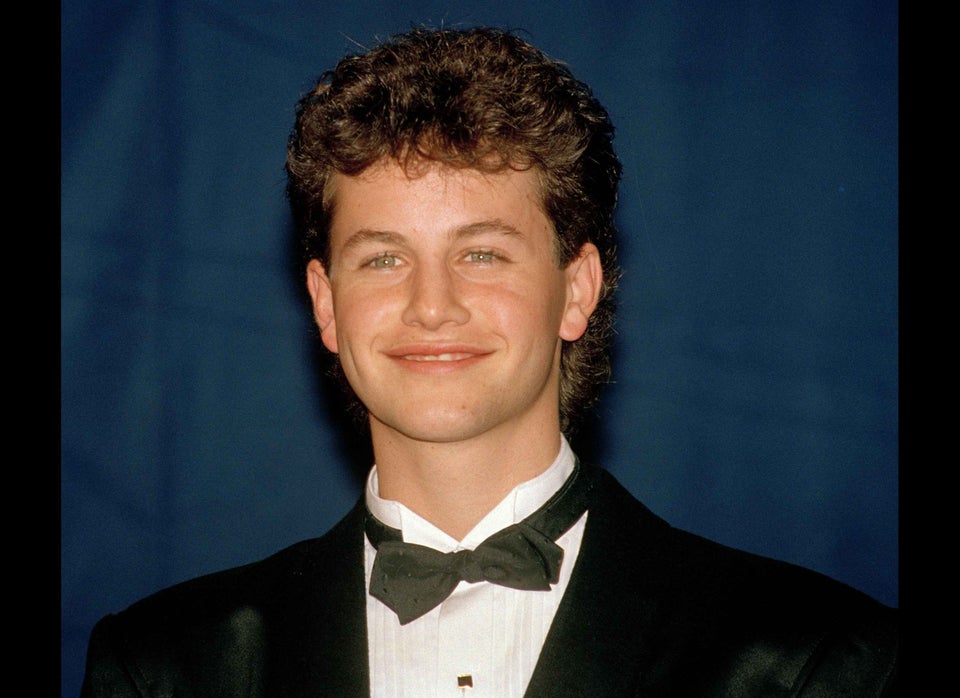 Anti-Gay Celebrity Statements