Kiwi Herring was a married transgender woman who had complained of threats and harassment, a family member said.
The 30-year-old Mississippi native, who was raising three young boys ― ages 4, 7 and 8 ― was shot and killed by police in St. Louis, Missouri, Tuesday morning.
Her relatives allege that a homophobic neighbor and excessive force by law enforcement are to blame for her death.
"Kiwi was harassed and executed and it's a horrible feeling," said Herring's sister-in-law, Crevonda Nance.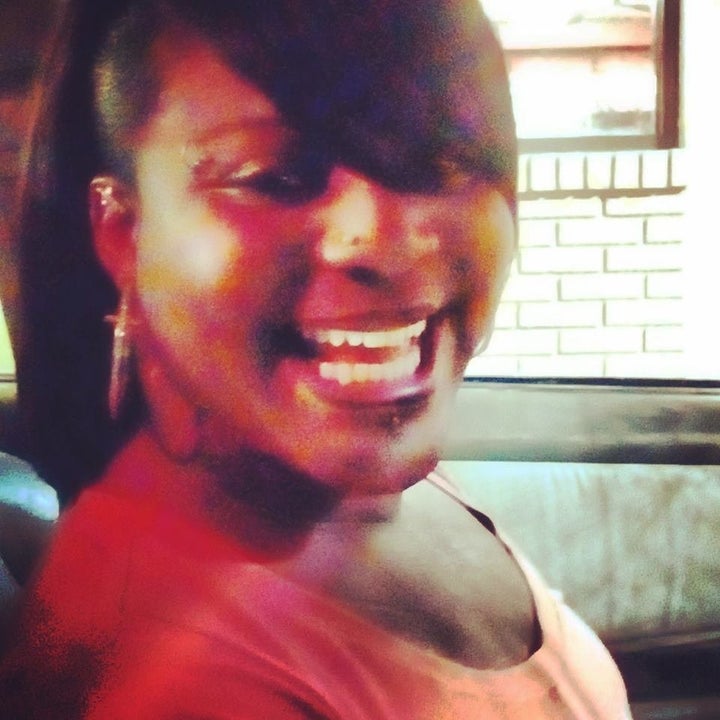 According to acting St. Louis Police Chief Larry O'Toole, Herring, who lived in a two-family flat, "severely cut" a neighbor Tuesday morning. The victim has not been identified.
When officers responded to the scene, Herring took a kitchen knife "and slashed at the officers, slicing the one officer on the arm," O'Toole said at a Tuesday press conference.
The officers – one a 7-year veteran of the force and the other a 9-year veteran – both fired their service weapons at Herring, O'Toole said. Police have yet to reveal how many shots were fired.
Nance claims witnesses told her they heard "four shots and then a second set of three more."
The injured officer, whose wound was "not that serious," was treated at a local hospital and released, according to the police chief.
Herring was pronounced dead at the scene.
O'Toole said a motive in the alleged stabbing is "unclear." However, he did say there had been several calls to the address "for domestic issues."
Nance claims Herring had been a victim of ongoing harassment, which came to a head Tuesday morning.
"The neighbor was homophobic and made fun of her," Nance said. "We couldn't understand why he was so angry and why he cared about Kiwi's sexual orientation."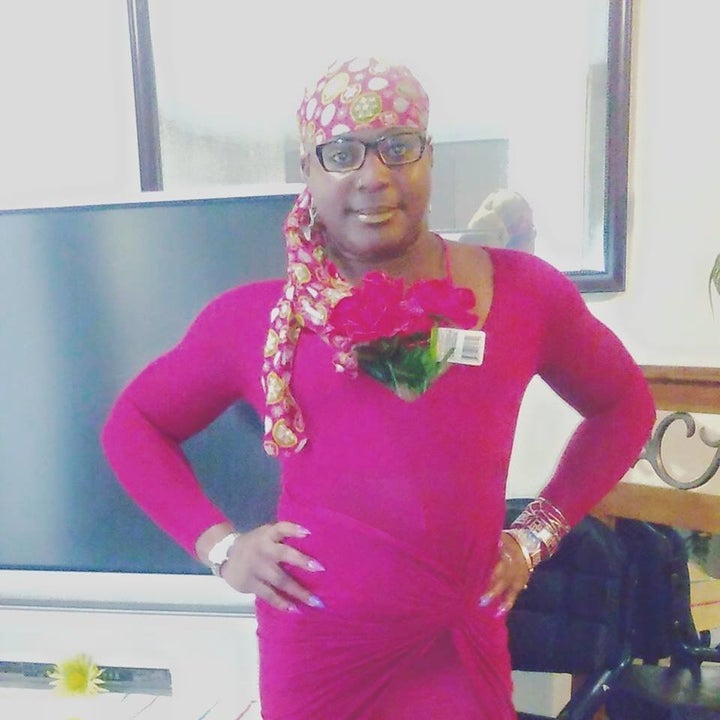 Authorities have not confirmed Nance's allegations, but a spokesperson for the St. Louis police told HuffPost that an investigation was ongoing and they are trying to determine what happened and why.
Also unclear is whether the officers had attempted to use non-lethal tools, such as mace or a stun gun, prior to the shooting.
"Kiwi was a slim-bottomed woman," Nance said. "She did not look like she could hurt a fly. She probably was hysterical, but we feel excessive force was used."
O'Toole said that as a matter of policy, the officers are on administrative leave, pending the investigation.
Herring's 28-year-old spouse was taken into custody after the shooting because of "involvement in the assault," O'Toole said, without elaborating.
Nance said police have since "filed charges of first-degree assault with a deadly weapon" against the spouse, who is Nance's sibling.
"We don't know why those charges have been filed," she said. "We're trying to get a lawyer."
Herring was employed as a visiting caregiver, Nance said.
Dozens of relatives and friends gathered on the streets outside Herring's apartment Tuesday night for a candlelight vigil. Later, a group of about 50 people reportedly protested in the streets.
Nance said her family is asking for people to remain calm as they attempt to get more details about what happened.
"I don't want people out causing trouble," she said. "Yes, black lives matter. I agree, but I also feel all lives matter. Color or sexual orientation doesn't. Kiwi was a human being created by god and that matters."
Popular in the Community