A Texas high school wrestler who is undergoing a gender confirmation process won the the 110-pound state 6A girls title on Saturday in Cypress, Texas, outlets reported. But the victory was bittersweet.
Mack Beggs, 17, identifies as male, takes testosterone as part of his hormone therapy, and wants to compete against the other boys, according to The Washington Post. But Texas high school regulations dictate that an athlete must compete according to birth sex, preventing the junior from entering the boys' tournament.
Beggs finished the season with a record of 56-0 for Trinity High School after he defeated Chelsea Sanchez 12-2 to win the state championship, ESPN wrote.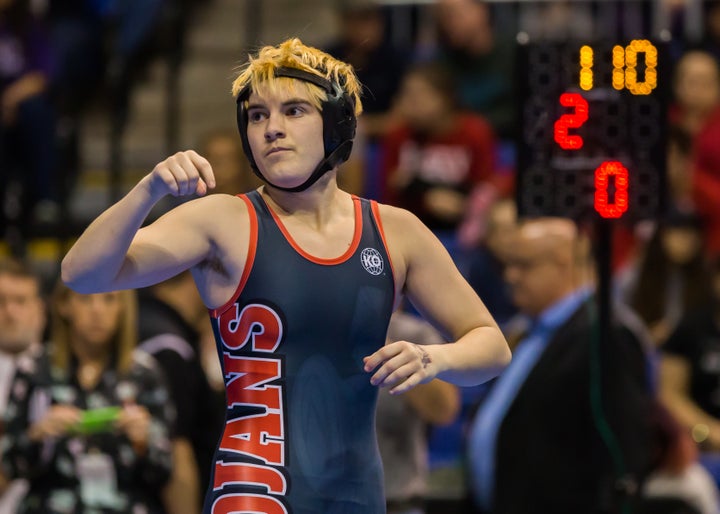 While debate raged whether he had an unfair advantage from the testosterone, the wrestler said he wanted the attention on his teammates. "I wouldn't be here today if it weren't for my teammates," Beggs said in a statement, per the Dallas Morning News. "That's honestly what the spotlight should've been on, my teammates. The hard work that I put in the practice room with them beside me, we trained hard every single day."
Beggs advanced by an opponent's forfeit in the regional championships. Roughly around the same time, an opponent's parent filed a lawsuit in an attempt to force officials into placing Beggs in the boys' division or bar him from wrestling, according to Reuters.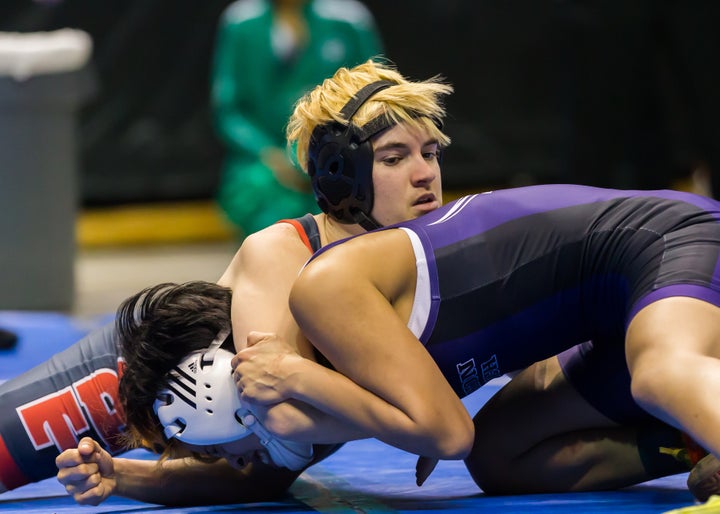 Transathlete.com deemed Texas policies among the most "discriminatory," against transgender athletes.
Still, authorities don't seem inclined to change the rules, at least according to one report. Jamey Harrison of the University Interscholastic League, the governing body of public-school sports in Texas, told ESPN, "Nothing that has happened at this year's wrestling championships has the UIL reconsidering its rules."
However, in a contrary report, The Washington Post noted that the UIL said Friday in a statement that it could change the gender-identification rules "in the future."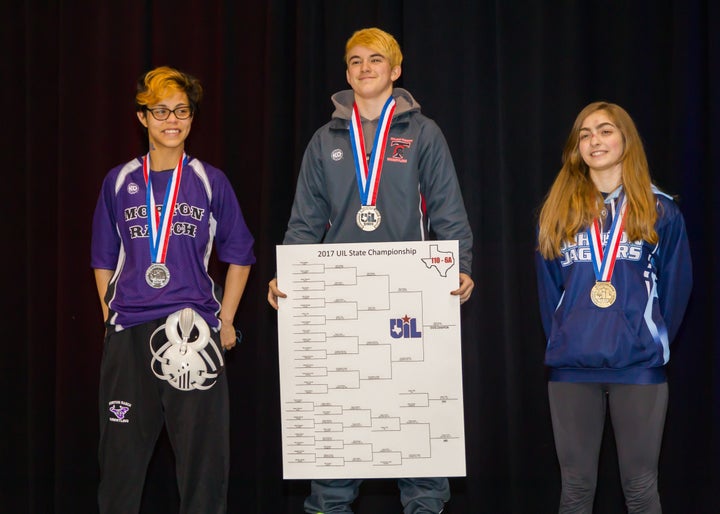 BEFORE YOU GO
PHOTO GALLERY
Iconic Transgender Moments