My boyfriend is trans, before we started dating I had never really thought about trans identity or what it is like to be trans. At that time, more Americans claimed to have seen a ghost then someone who is transgender. In the the two years that Basil and I have been dating, transgender individuals have gone from mythological to being a hot button issue.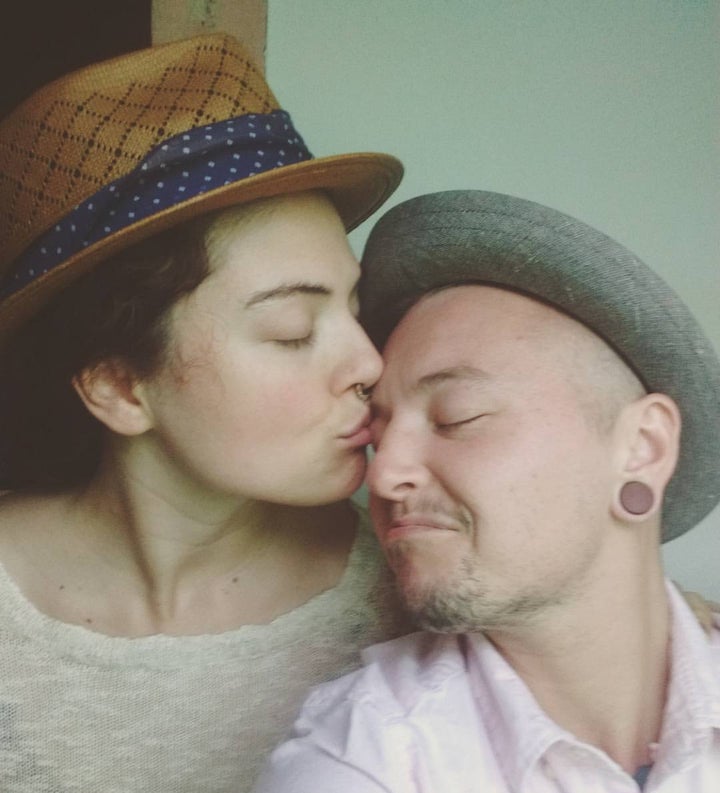 My experiences of transphobia are through my boyfriend. Ive seen a cashier eye the name on his ID, scowl, and say "Good Night, ladies". A close friend defined my relationship with him as lesbianonic. Basil is a somewhat known activist and writer. Once, a local news reporter basically asked me, why I was with him since I was pretty and could date "normal" guys. Virtual strangers have asked me how we have sex. Forming new friendships always brings the question, "Do I tell them or do I not tell them?" I constantly second guess myself about whether my decision is based in pragmatism, privacy or cowardice.
When Basil and I met, I frequently said the wrong thing. I outed him to my friends and family without asking him. I wore his trans identity like a merit badge proving my open mindedness. I continue to mess up using gender neutral pronouns for our friends, even when I fall somewhere on the genderqueer spectrum myself. I've heard people say offensive things about transgender people and I've held my tongue afraid to be dis-liked, or somehow bring hurt Basil's way. By trial and error though, I'm getting better.
When he first suggested we plan a cross county trans-centric photo interview project, I hesitated. The world is full of interviews of trans people conducted by cis (non-trans) people. I didn't want to contribute to the uniformly singular trans interview narrative of; When did you know? How has your body changed? How do you have sex? What surgeries have you had?
I didn't want to build on the attitude that defines trans people by their trans-ness and implies that they're science experiments separate from cis people and exist for entertainment only. Basil and I brainstormed ways to go about this project differently. We decided to only use the voices of transgender and non-binary people. Transilient would center the interviews around other facets of trans people's identities. Meaning, we steered clear of the old narrative that focuses on bodies and transitions rather than their interests, feelings, and experiences.
There is a huge portion of the country who until last year never thought about transgender identity and are now having the bedrock of gender challenged. Basil and I often discus cis involvement in trans rights. Whether we like it or not trans rights are not going to become law nor will transphobia dissipate without cis people joining the fight.
A large swath of the US sides with legislation that makes it clear they believe transgender people are dangerous, and should not to be given basic human rights or be allowed in their spaces. Violence against trans people, particularly trans woman of color, has actually gone up in the last year. Many trans kids continue to be excommunicated from their homes when they come out. 41% of all trans people have attempted suicide sometime in their lifetimes. Nearly all trans people face a level of daily verbal abuse for just existing. I can say with authority that most of us would not be able to handle the daily implications trans people face just for being themselves. However, if the majority of the country doesn't know anybody directly affected then the hugeness of these facts are lost on them.
By the most recent estimate there are 1.4 million trans identifying adults in the US. (about 0.6 percent of the overall population). If the only trans person people see is Caitlin Jenner then you're not getting any kind of idea of what most of the comunity faces.
I am someone who has seen intimate relationships with trans folks changes people's attitudes towards trans issues. Even if we think of ourselves as liberal or excepting that doesn't matter if we don't interact with or listen to trans people. Without learning from them how can we understand how to advocate for them?
During the gay rights movement there was a huge push to come out of the closet, with the belief that if the homophobic population realized that they already knew someone who was gay it would be harder for them to demonize gay people as a whole.
If we give more trans people a platform to speak for themselves and share their worlds with us, we can dismantle some of the stereotypes and replace them with better mutual understanding together.
We have traveled over 6,000 miles and are still going. Trans and non-binary folks from New Orleans to Charleston to Detroit to Omaha have shared their hopes, fears, first kisses, fashion inspirations, livelihoods and relationships.
In Denver a beautiful woman in her twenties told us about her challenging dating life.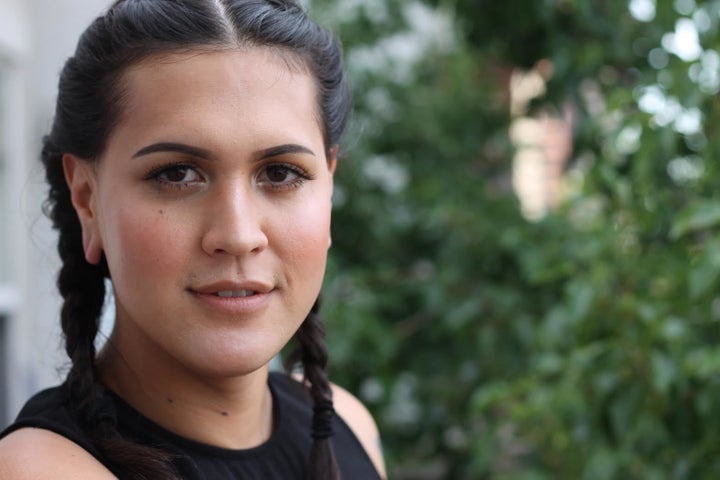 A Marine from Columbia, South Carolina shared why he has the word Hallelujah tattooed across his chest.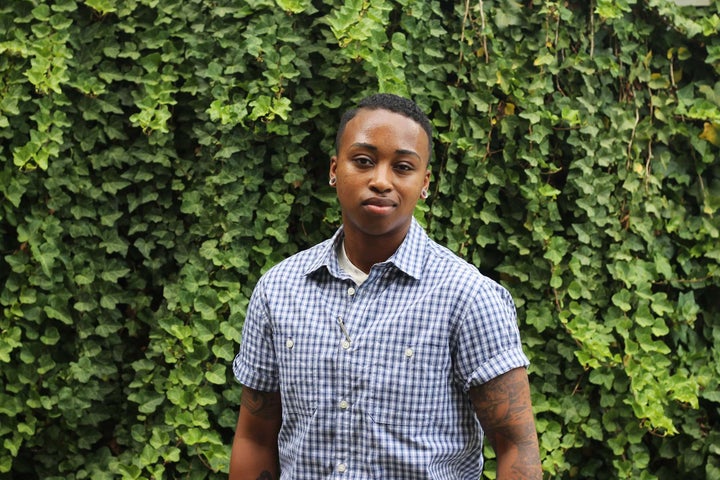 A musical idol from Basil's youth from New York talked about grappling with moving forward in their career after transitioning.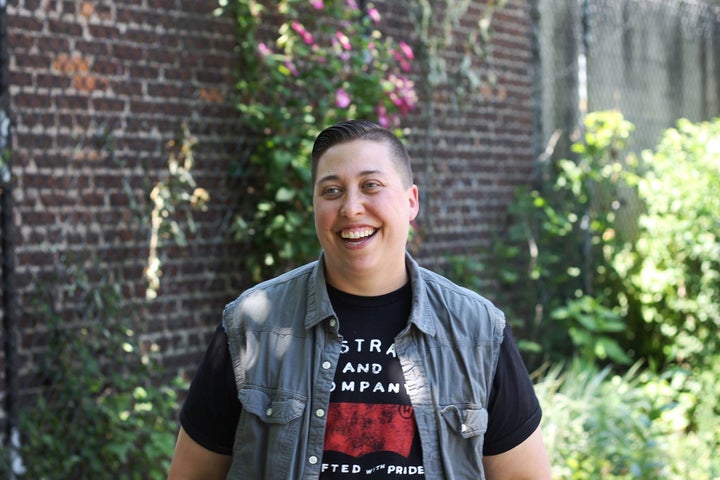 Hearing about the struggles and uniqueness of the trans experience has been eye opening and I am extremely grateful, but overall, the humor, grit, honesty and compassion of the people we have interviewed really nails home the sentiment that trans people are struggling and learning and healing like the rest of us. So much is on the line for them. The march of progress may be moving in the direction of equality but it does not move by its self. Beyond our support transgender people need to be listened to and to be heard.
Popular in the Community