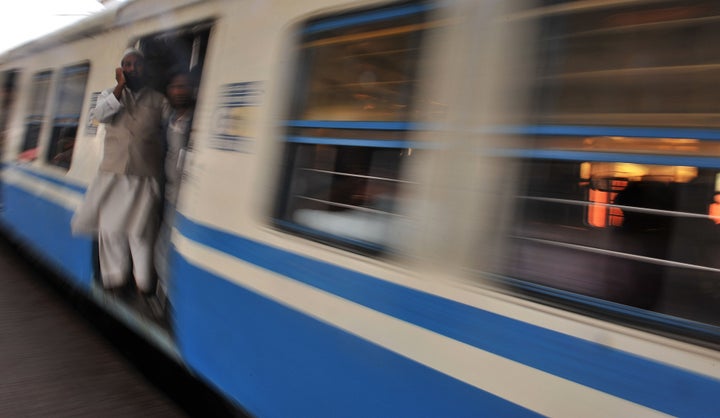 I have seen the future of robust job creation in America. It gets to work on public transit.
There is now a raft of evidence that transit, transit-oriented development (TOD), and smart growth policies that give people more choice about how to get around are also proven winners for creating the most new jobs.
Put another way, all economic development is not equal. When sprawling development makes poor use of infrastructure, forces everyone to drive everywhere, and drives greater oil imports, the result is fewer jobs (and more pollution).
Consider the jobs evidence for transit and TOD:
Until the Recovery Act and its best-ever system for reporting job creation at recovery.gov, we couldn't compare construction jobs, highways versus transit. But two analyses of the Act's apples-to-apples jobs data found that building transit systems created 31 to 84 percent more jobs per $1 billion than did building highways.
Similarly, federal highway data reveals that spending road money to "fix it first" -- or maintaining and improving existing roads, including "complete streets" for pedestrians and cyclists -- produces more work-hours than do sprawling new roads. That's because money is not used to buy land or engineer new rights of way.
It's not just the direct jobs created by public construction projects that matter, of course. Transportation spending stimulates private investment upon land made more valuable. Transit-oriented development in half-mile radii around stations creates thousands of construction jobs as higher land values drive greater density, labor-intensive rehabilitation and mixed uses.
Again, all development is not equal. When buildings are taller and more complex, private construction industry data clearly shows higher job creation per $1 million spent. That is true for both commercial structures and for condominiums and townhomes versus detached single-family homes.
Normal, Ill., has a downtown resurgence thanks to the construction of a new Amtrak and bus-transit station equipped to handle High-Speed Rail now under construction from Chicago to St. Louis. The station has triggered a boom in private-sector construction of new office space, hotels, condominiums, and apartments valued at over $200 million.
Indeed, long-term data on metro areas with and without growth management plans finds that those with plans experience substantially better growth in construction jobs. The best example here is Portland, Ore., where an Urban Growth Boundary in place since the late 1970s has spurred the labor-intensive revitalization of downtown and the former warehouse Pearl District.
Portland's transit resurgence has even prompted the birth of United Streetcar, the first company to manufacture streetcars in the United States in more than half a century.
Transit itself is also bound to create good-job openings all over the country, because the occupations of bus driver, train operator and transit mechanic are among the greyest groups in the U.S. workforce.
Of course, the built environment created by TOD is also the proven winner in today's economy. It's where the Creative Class thrives, where start-ups get started, and where young Americans -- who are shedding their cars in record numbers -- prefer to live and work.
Transit and TOD: it's where the jobs are!
Calling all HuffPost superfans!
Sign up for membership to become a founding member and help shape HuffPost's next chapter