The blast caught me by surprise, slicing the still nighttime air with rapid-fire explosions. Faster than my heart, louder than my excitement, the deafening release announced Lunar New Year's Eve at midnight in a cloud of smoke wafting to the sky. It continued for about ten minutes, a long time for firecrackers, a little extra firepower chasing away the evil spirits and welcoming the auspicious Year of the Dragon in 2012.
Minutes before, I had launched my own firecracker on Facebook. "Gung Hay Fat Choy! Chuc Mung Nam Moi! Did you clean your house? Don't sweep or wash your hair tomorrow. I want to announce my fierce dragon year news. I'm finally transitioning to male, a process I started when I changed my name to Willy at age 9."
Responses blew up my email with the same rapid-fire succession as my next-door neighbor's explosive fireworks. As the firecrackers went bang bang bang, my iPhone went ping ping ping.
"Thanks for the reminder and congratulations on transitioning! What an awesome way to start the new year!"
"I knew you were a fierce dragon when I met you."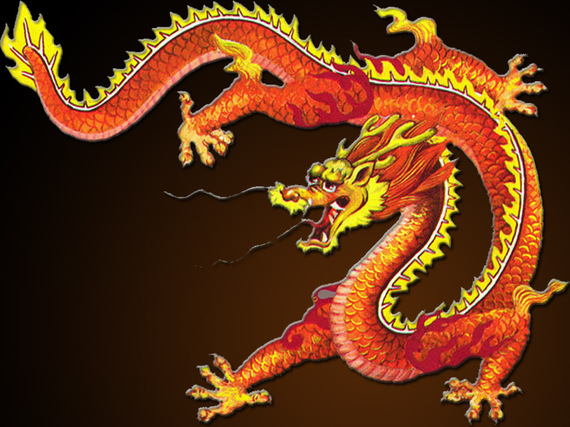 Chinese New Year was the most important holiday in my family, and has always felt very special to me, so it was fitting that I would announce my transition on the eve of the New Year. I loved the rituals and the festivities, the loud clash of energy that welcomed the new and disposed of the old.
My family celebrated with a flair and flamboyance unparalleled in our San Francisco 'burb. Every year starting on January 1, my mother would make three dozen almond cookies per night, freezing them until the Lunar New Year, the date of which changed year to year, but which generally arrived in late January or sometime in February. I would ride around with her in our banana slug-colored Dodge Dart and distribute handmade Lunar New Year greeting cards with Gung Hay Fat Choy written in Chinese, party invitations featuring a picture of the animal of that particular year and cookies by the dozen. Each year we threw four Chinese New Year parties over two weekends, filled with a multicultural array of hors d'oeuvres and the continual sounds of the gong. Though the inebriated guests usually addressed me by my birth name, which irked me, and I wasn't thrilled about having to be the dutiful daughter who was expected to serve treats with an accommodating smile, I appreciated the enthusiasm with which we honored our traditions as a welcoming way of educating people about Chinese culture.
During the celebrations, as each person or group passed through the front door, we rang the gong to chase away the evil spirits, the demons that can bring on bad luck, whether it's poor health, economic challenges or disharmony in the family. Grabbing these two bronze cymbals connected by a red rope, we sliced the gong up and down, rather than banged them head on, to get just the right reverberating sound. The flustered guests would inquire, "Why, do I have evil spirits?" The answer was always the same: "We have to chase away the evil spirits to be sure they don't come in."
As the legend goes, Buddha, the Emperor of the Heavens, called upon the animals to share in the New Year's celebrations, rewarding their loyalty by naming a year after each one in the order they arrived. Twelve animals answered the call.
As it is understood in Chinese and Vietnamese culture, the dragon is a profound symbol of power. It is the only animal in the Chinese zodiac that is a mythical creature. A dragon year is a blessing, a time to improve oneself and to make a major transition in one's life. It's a good year to take calculated risks, accomplish a mission, encourage change and embrace innovation. This is the year when we may be able to achieve what seemed impossible before.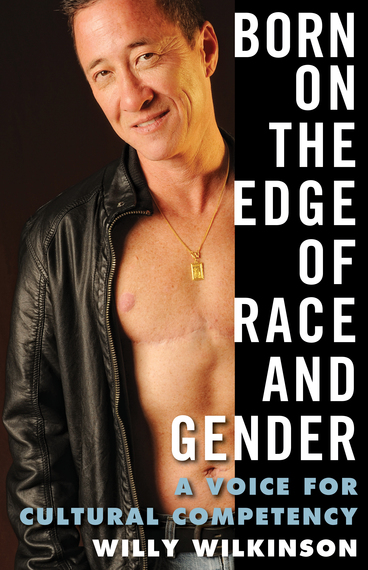 Before I knew it, the fierce year of the dragon was already instigating change.
Three days into the Year of the Dragon, I awoke in the deep night and showered long and scalding hot in a cloud of lingering steam. It was late January 2012, the morning of my long-awaited surgery with Dr. Brownstein, the legendary surgeon who'd performed chest reconstruction for thirty-five years. The house was dark and cold and quiet. I dressed in the kind of comfortable clothing I would never normally wear in San Francisco, ate and drank nothing and caught a ride into the buzz and hustle of workday pre-dawn headlights. Once at my destination in the Castro, I adjusted my eyes to bright florescent lights and handled the paperwork. I was instructed to don a homely gown, recline and go to my happy place.
I drifted out to the delicious warm water of the Hawaiian Islands, my home country of sorts, where deep blues sprinkled with brightly colored fish, and my movements carried my soul through a gentle ocean. I pushed my arms in a breaststroke, kicked my legs into the depths.
As I swam further out into the ocean, my surroundings changed into a white room with searing bright light shining through a lone window. I knew the place well but had never been able to get the window open. The room had held an energy for so long that it had settled in with a lingering odor. From time to time this energy would get restless, gnaw at me, make me feel uncomfortable and anxious. Then it would calm down. But lately it had become more resolute. At first it started knocking, then banging on the window. Then it began to run laps around the room, circling, panting frantically. It couldn't sit still, and I couldn't breathe.
I always wondered if I would ever be able to open the window, or if I really needed to. The doctor knew without me having to tell him that it had been painted shut, so he brought a knife.
He pried open the painted window in that stuffy white room, and when I woke up, I knew immediately that this imprisoned energy had left the building. I saw the evil spirits leave through that open window like the haze of the dragon, the smoke of the firecrackers welcoming the dragon, the dragon breath itself. As I came into consciousness, I smiled. The anxiety had lifted. They were gone, and it couldn't have felt better. That's when I began to feel free.

Excerpt from the new book Born on the Edge of Race and Gender: A Voice for Cultural Competency