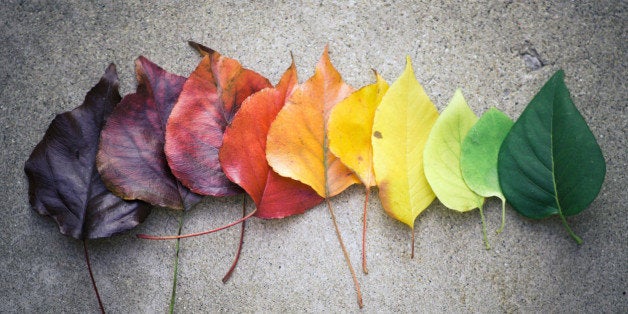 A dear old friend of mine just transitioned. Pat was an old friend in all senses of the words. She was close to 90 years old, we've been friends for 21 years, and she was loving, funny and endearing to everyone she knew. My heart twinges when I put on the colorful silk scarf she got me from one of her many global adventures. Or when I hear bells, reminding me of Pat's set of 12 circus bells she orchestrated us to play and sing along with the song, The 12 Days of Christmas. Yes transitions are painful. And they can be glorious.
Glorious may not be a word you think applies when you are dealing with transitions. We have to let go of what was and accept something new, usually something unfamiliar and on the surface, less than pleasant and oftentimes scary. The glory lies in the lessons learned, the memories gained and the opportunities now available.
Change; we don't like it, we fear it, but we can't stop it from coming. We either adapt to change or we get left behind. And it hurts to grow, anybody who tells you it doesn't is lying. But here's the truth: the more things change, the more they stay the same. And sometimes change is good. Oh, sometimes change is everything. -- Grey's Anatomy

Pat left a legacy of fun, joy, and daring; thanks to her, more people now can sing, play the guitar and have a passion for exploring and learning. We grieve her physical transition but we celebrate what she gave us. We are more curious and open to new and unusual experiences, and some of us can even sing! Thanks Pat, rest in peace. What can you learn from the transition that you are dealing with?
Perhaps a relationship has ended, or a job/position is no longer, or a loved one moved on/passed away, or a health challenge has caused you to operate differently. These transitions can be intensely distressing and we can also find blessings in them, the underlying glory. The merit is in the lifting of the constraints that were there before the transition. It is in the skills, wisdom and experiences we gained. In celebration and for the inspiration in the good we gained.
For about a year I had couldn't walk due to a herniated disc from an injury. It was painful to sit, and bending down was nearly impossible. Transitioning from vibrant health to being in constant pain and restricted mobility was difficult. I had to find some good in the circumstances so I could cope. I sought a higher perspective. I first gave thanks for how healthy I had been till that time. Then I reviewed what I was learning from the physical challenge - greater understanding and compassion for others, more time for analysis, reading, and meditation, and the opportunity to delve deeper into a variety of healing modalities and nutrition.
The change in my perspective gave me inner peace and I was able to use my physical restrictions as a guide to determining what would serve me best during that time of relative confinement. I read, wrote, studied, meditated more, and even caught up with friends via phone and electronic communication. I was able to apply what I learned to help me recover full mobility without back surgery. And the extensive health and healing research I did during that time became part of the foundation of my integrated health clinic some years later.
A lot of people resist transition and therefore never allow themselves to enjoy who they are. Embrace the change, no matter what it is; once you do, you can learn about the new world you're in and take advantage of it. -- Nikki Giovanni
The best way to honor the transition and move on with inner peace is to give thanks. Yes. Give thanks for the pain, physical, emotional or financial challenge that may seem to be unending; it will end. Acknowledge the reasons for the grief, uncover the lessons/benefits in them. Absorb the insights and develop ways to use the wisdom to improve your life, and sooner than you can imagine, you'll find more reasons to smile and be happy again.
In summary:
Acknowledge transitions are normal
Accept the one that you are dealing with
Grieve the change
Find the blessings and lessons in it
Give thanks for the transition
Apply your insights to improve your life
Light precedes every transition. Whether at the end of a tunnel, through a crack in the door or the flash of an idea, it is always there, heralding a new beginning. -- Teresa Tsalaky