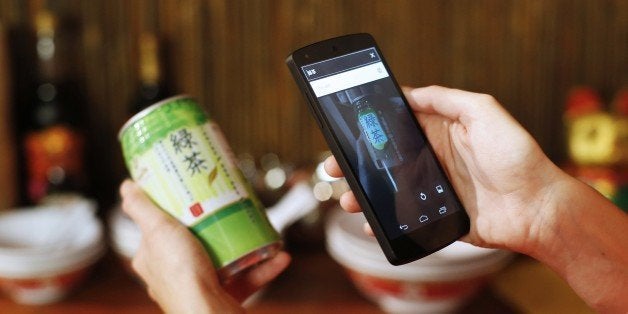 Long gone are the days of the bilingual dictionary. Now you can have any and all types of translation services right in your smartphone. But which ones are worth using? And which are the most functional?
We've divided translation technology into three categories -- visual translators, verbal translators and human translators -- and examined some of the best options.
Which type of translator you need depends on context. For navigating a city's signs and maps, you may want a visual translator. You'll want to use a human translator for long or especially important text, and you'll probably want a verbal translator if you're having a conversation with someone in another language.
Many of the apps and sites detailed here perform multiple functions. Google Translate's app, for example, can translate words you type and words it hears; it can even translate printed words via your smartphone camera. If you've got a few of these apps and websites up your sleeve, you should be able to navigate a new environment in no time.
Visual Translators
Last year, Google bought a translation app called World Lens, which it recently integrated into its Google Translate app. Thanks to World Lens' technology, Google Translate can now translate signs through your smartphone's camera. Here's what it looks like:
The translation is instant, reliable and free. The best part? It's even available offline, so you can translate abroad without those pesky roaming charges.
Verbal Translators
A verbal translator is the way to go if you're trying to have a conversation. Apps like iTranslate Voice 2 and iVoice Translator Pro let you speak into your smartphone, and the phone speaks back.
If you wanted to ask someone in Spanish how to get to the park, for example, you could speak "Where is the park?" into your phone in English. The app would then translate your question into Spanish and both write it out and speak it aloud in Spanish. Someone could then respond in Spanish, and the app would translate their answer into English.
This is what it's like to use:
Human Translators
Have a piece of writing you need to translate quickly and accurately? Try a fast translation service like One Hour Translation. You just upload documents
directly to the website, and one of the company's 15,000 professional translators will translate it quickly. One 200-word page takes translators around one hour, the company boasts. You can even mark what kind of document you're translating (legal, CV, tourism, etc.) so you can work with an expert in a specific field.
This type of service can get a little pricy, but the human touch is often worth it.