The HIV justice movement has radical roots. Advocacy, activism and sexual rights birthed this movement that was once about how larger structural systems affect people's lives and sometimes, lead to their death. Today, on the other hand, transphobia, misogyny, racism and anti-blackness are well and alive within the world of HIV treatment and prevention. This has resulted in marginalized communities (African Americans, Latinos, trans women, cis and trans men who have sex with men/MSM) experiencing high rates of HIV.
We know that there are particular social factors that disproportionately impact people's likelihood of acquiring HIV versus others. We also know that within the healthcare system, these disparities can be exacerbated. Transmasculine people, for example, often experience providers as having a lack of compassion and understanding for their experience. Providers who care for transmasculine people, on the other hand, may struggle with a lack of training and research to inform their work with trans and gender variant patients.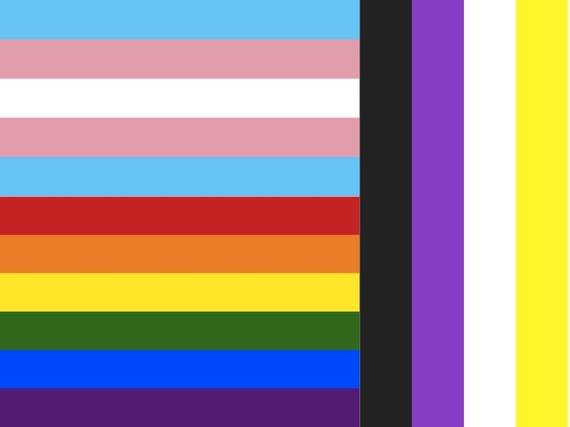 Herein, is a bridge that needs building. When we prioritize those who are marginalized, we all benefit. It is essential that we find a way forward that is inviting and inclusive of all. We must support providers to step up their game and think more deeply about how they care for people's bodies while at the same time being open and affirming of their lived experience. We also need to challenge the scientific community to strive for more meaningful inclusion of transMSM in HIV research. Here are some ways that we can begin to build the bridge, based on a recent dynamic discussion by leaders in transmasculine health:
Embrace the plurality of people's lives. Transmasculine folks, like others, have a variety of experiences that are not stagnant but fluid and change over time. This can include choices, experiences, sexual behaviors, anatomy. Let us open ourselves to understand the nuances of people's sexual decisions.
Outcomes of the research belong in the community. Researchers must take a two-fold approach to their work: 1) how does this benefit the scientific community? and 2) how does this research directly benefit the transmasculine community? Before, during and after the research process, be accountable to the communities you study and serve; engage community members as advisors in the research process. Make this a visible part of your work plan and mission. Consider participatory action research as a way to ground your work.
For us by us. The path forward is built upon our collective healing. Healing begins when we show up for each other. We can start by supporting trans and gender nonconforming folks in building community that feels safe, honest, intersectional and prioritizes the experiences and leadership of transmasculine people of color.
Advocate for intentional inclusion of transMSM in HIV research. There is a dearth of data on HIV in transMSM communities. Let us build the needs of transMSM into our initial research protocols. Let us be sensitive to the array of sexual behaviors that the transMSM community engage in and inform our research with that knowledge. Most importantly, let us conduct studies specifically with the transMSM community in order to understand the risk and protective factors unique to the transMSM community.
In the clinic environment, here are some ways to be gender affirming: 1) Involve all staff in learning about and building comfort with gender nonconformity; 2) Document every patient's preferred name and pronoun and commit to using it as a team; 3) Understand patients' current anatomy (history of gender-affirming surgery) and behaviors; 4) Build rapport before ever conducting a physical exam; 5) Patients should be dressed (and as comfortably dressed as possible) when first meeting a provider; 6) Mirror patient's' language and when you can't, explain why; 7) Ask before you out - steward referrals carefully and ask the patient before you tell their other providers that they're trans or gender non-conforming; 8) Always be thinking about culturally relevant ways to address your patients, follow patients' cues around language and comfort level; 9) Don't be intimidated. You already have the skills that you need. Take a deep breath, if you mess up, please own it and move on.
- Simon Adriane Ellis

Let us remember that people are experts in their own lives, bodies, identities and sexualities. As we work to address disparities with a vision of health equity and reduce the overall rate of HIV acquisition nationwide, let us be humble and meaningfully engage community. Let us be accountable to the people we serve. Let us begin to build that bridge.
Popular in the Community