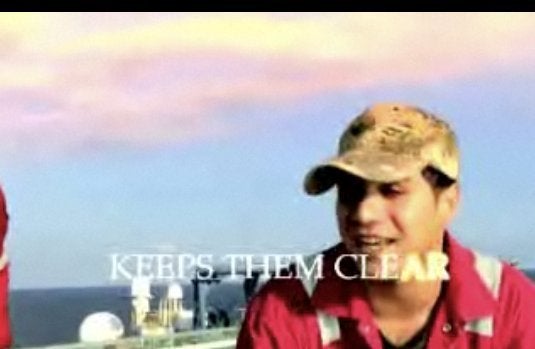 With international attention focused on the oil spill in the Gulf of Mexico, which is on track to be the worst oil disaster in American history, very little is known about what went wrong aboard the ship. The oil rig Deepwater Horizon exploded on April 20th, killing 11 workers.
ABC News reports Tuesday that the Minerals Management Service, which is the federal agency in charge of monitoring and enforcing safety rules on oil rigs, gave rig operator Transocean a top safety award.
MMS issued its SAFE award to Transocean for its performance in 2008, crediting the company's "outstanding drilling operations" and a "perfect performance period." Transocean spokesman Guy Cantwell told ABC News the awards recognized a spotless record during repeated MMS inspections, and should be taken as evidence of the company's longstanding commitment to safety.
Transocean's web magazine highlights a hip-hop-themed music video that promoted hand safety, which was filmed aboard the Deepwater Horizon. The video is not dated, but the site indicates that it was posted in the summer of 2009. The goofy and upbeat video highlighting safety is particularly eerie juxtaposed with the huge, deadly explosion that took place there two weeks ago. None of the workers are identified in the video, so it is difficult to know if any of the workers featured were aboard during the explosion.
The MMS had scheduled a lavish luncheon honoring safety award winners for May 3rd, but recently canceled the event in light of the disaster.
Popular in the Community