Straight from the 2010 Consumer Electronics Show is a new 'transparent' laptop from Samsung equipped with a see-through screen.
Details on the notebook prototype from Korea are scarce, but it's being celebrated as the first and largest transparent OLED prototype, Engadget reports.
Engadget describes Samsung's 14-inch laptop:
When the thing is off, the panel is up to 40 percent transparent (as opposed to the industry average of below twenty-five percent).
See the 'transparent' laptop for yourself in the photo and video below.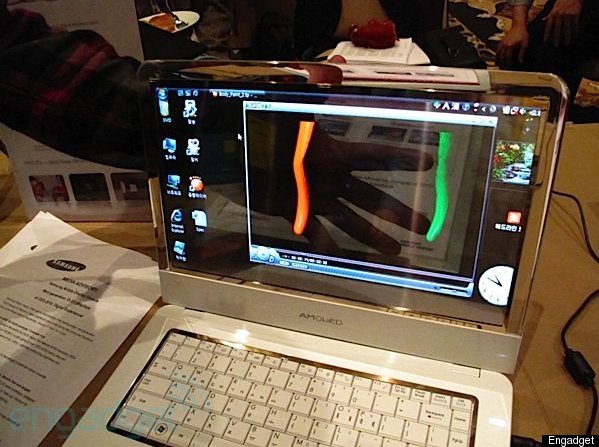 WATCH:
Popular in the Community