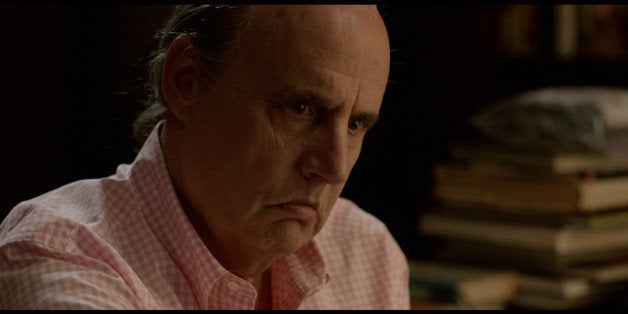 From creator Jill Soloway ("United States of Tara," "Six Feet Under"), "Transparent" is a half hour dramedy about a transgender parent. From the pilot alone, it's clear that it has the potential to be the best show of 2014, to adopt a huge following similar to "Orange Is the New Black," and even change LGBT television in a bigger, bolder way than "Orange" has.
Within the first five minutes, it's clear that the pilot is a remarkably well-written first episode. Vulture already called it the best pilot they've seen in years, and I couldn't agree more with its smart and funny script and solid cast, which includes Jeffrey Tambor, Gaby Hoffmann ("Girls"), Jay Duplass ("Jeff, Who Lives At Home"), Amy Landecker ("Revenge"), and Judith Light ("Dallas") -- all of whom are fantastic. But beyond this, "Transparent" is also an important pilot, and if picked up, it could be an incredibly important series.
In the pilot, we're introduced to an L.A. family of three grown kids called to their father Mort's (Tambor) home for dinner for a seemingly urgent announcement. But when each of them reacts selfishly with no regard for Mort's news, which is clearly a struggle for him to share, he decides to keep it to himself. It remains unknown for the remainder of the episode until he's revealed sitting in a transgender support group dressed as a woman. Mort is making his transition to Moira, but isn't ready to come out to his family yet, who are each dealing with their own issues of body image, past romance (which was a lesbian relationship), and love in the wake of success.
There's no doubt that 2013 was an groundbreaking year for transgender characters in television, and much of that is owed to "Orange Is the New Black" and Laverne Cox. Yet while "Orange" brought trans awareness and discussions into the mainstream, it wasn't a series fully dedicated to the subject matter, and that's where "Transparent" can prove truly monumental. America doesn't just need a show that unveils the trails of a trans character, but a show that is both poignant and humorous, and puts this character in the context of a relatable American family. This is a show about characters learning how to discover, embrace, and express all forms of identity, and that's something powerful audiences can connect to.
Surprisingly, however, out of the five drama and comedy pilots Amazon unveiled this week, "Transparent" currently has the fewest user reviews and one of the lowest total ratings. After watching two of these five (both of which had higher ratings), I can easily assure you that the writing and acting quality of the others is far below that of "Transparent." Perhaps audiences prefer fast-paced, one-note shows with uninspired archetypes, or perhaps they want something that doesn't challenge the norm, but that's all the more reason Soloway's pilot deserves a shot at a series.
Of course, no one can't say just yet if "Transparent" will do everything right. The argument that Mort/Moira is being played by a cisgender (someone who identifies with their birth sex), heterosexual actor will certainly be debated, and there's the chance that the lesbian romance could turn sensational. But so far, "Transparent" is pretty damn good and I have a feeling it could be this year's best series, and one with the most meaningful message. Here's to hoping Amazon continues Moira's story.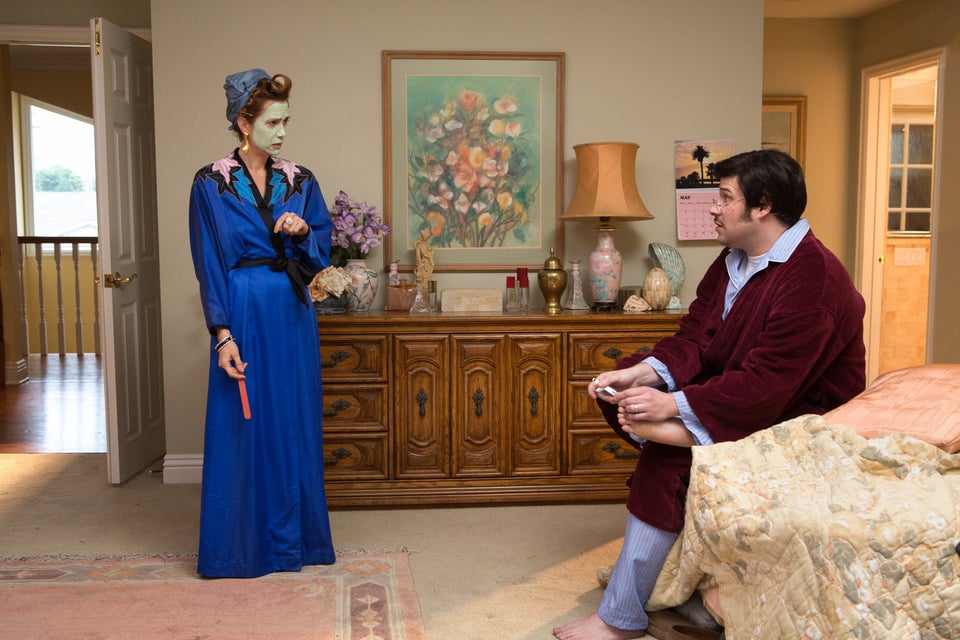 Arrested Development Photos
Related
Popular in the Community