There are plenty expensive gadgets and gizmos we'd like to buy for our next traveling adventure, but sometimes it's just not in the budge.
But we have located one item that might actually be worth shelling out some cash for. This insanely cool, rather genius transparent sea kayak called the Molokini, is that item and we need it now.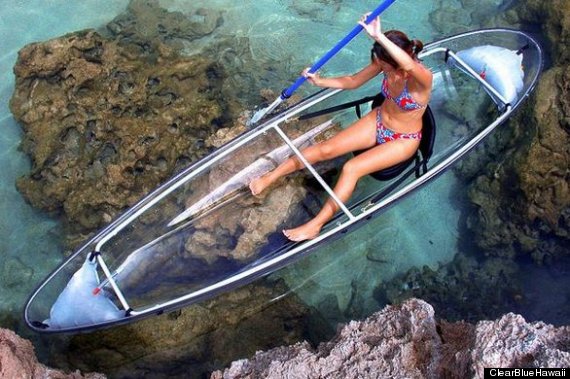 It's the perfect kayak for people who want to take a long paddle out to explore the calm seas and see what's beneath them but maybe not get their hair wet. Clear Blue Hawaii, the makers of the Molokini, tested it out on the island of Oahu and were delighted to find they could see marine life 75 feet below them, in good weather and ocean conditions.
The one setback? The price tag on this puppy (nearly $2,700) is pretty steep. Because with the Molokini, not only are you paying for ocean views -- you're also paying for a kayak made out of material used in fighter jets and bulletproof glass.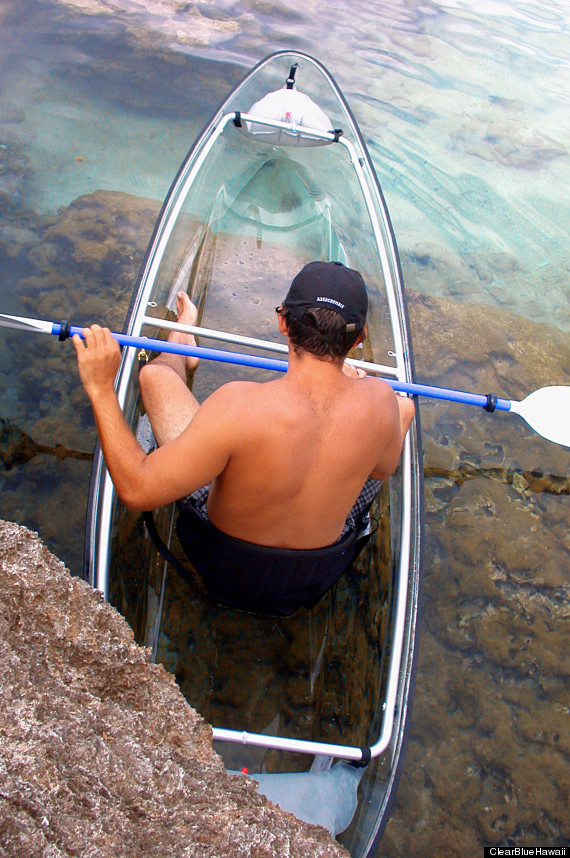 The durability of the clear kayak has been tested to protect against dangerous conditions just in case you get swept up looking at the magical world beneath you, and flipping is nearly impossible. A no-flip, transparent kayak that will let us soak in all the under-the-sea magic we can find? Sounds like happy paddling to us!