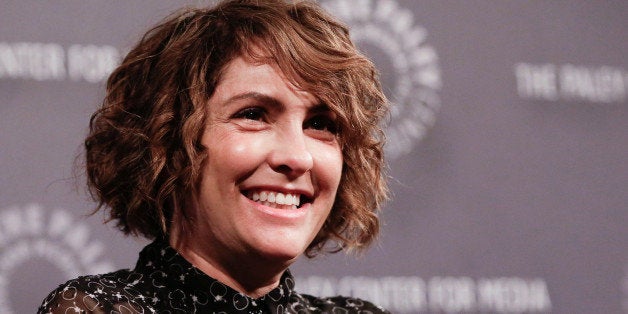 Amazon's original series "Transparent" follows a family's journey as their patriarch, played by Jeffrey Tambor, transitions to become her authentic self, Maura Pfefferman. Her three adult children experience the journey differently and grapple with their own issues of sexuality, identity and boundaries. Note: the show is a comedy.
"Transparent" has won numerous awards, including Golden Globes for Best Television Series - Musical or Comedy and Best Actor for Tambor, and begins shooting its second season shortly. The show is one of the first to tackle trans issues in a mainstream way, but creator Jill Soloway is concerned with what is going on behind the scenes, too.
"We are looking for opportunities for more trans people to have positions in all areas of the industry -- as writers, actors, directors and producers -- telling their own stories. That's the future of trans representation," Soloway said on a panel at the Directors Guild of America Monday evening in Los Angeles.
The event, which was a "For Your Consideration" Emmys push, featured two episodes of the show followed by an hour-long panel with the cast. It took place on the same day that Caitlyn Jenner debuted on the cover of Vanity Fair magazine. The very next night, Soloway told reporters that she would love for Jenner to be on the show.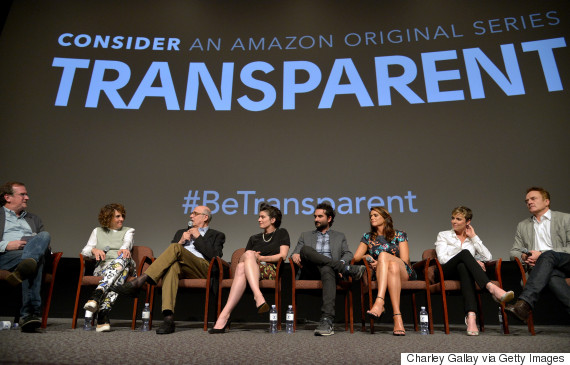 Pete Hammond, Jill Soloway, Jeffrey Tambor, Gaby Hoffmann, Jay Duplass, Amy Landecker, Melora Hardin and Bradley Whitford at the Emmy FYC event on June 1, 2015.
Soloway is the child of a trans parent and says she wishes there were more trans people in entertainment. She is doing her part. "We take the transgender community so seriously," she said. "We have a 'trans-affirmative' action program that we are going to do more officially [in] Season 2 -- trying to make sure there's at least one trans person working in every department. We had gender-neutral bathrooms on set. It's a great way to live the future."
An audience member Monday asked how to best deal with people who speak unintelligently about trans issues -- either because of a lack of open mindedness or because of a lack of education.
"I think being openhearted, helping people get things right and reminding people how great the 'they' pronoun is -- and how nice it is to refer to somebody as 'they' even if you know their gender," Soloway said. "It's just a great way to start de-gendering language. It's new for a lot of people. There's so much to learn. We're all learning. The world is learning every day."

REAL LIFE. REAL NEWS. REAL VOICES.
Help us tell more of the stories that matter from voices that too often remain unheard.
BEFORE YOU GO
PHOTO GALLERY
"Transparent"