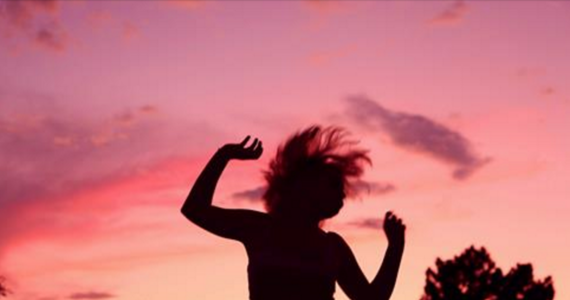 Life's lessons are sometimes best learned with an appreciative sense of humor.
As a follow-up to our story, recounted previously on HuffingtonPost, I had written that my spouse and I were 'expecting' a boy. While we made our journey through the red tape of the California Foster Care system, we experienced many roadblocks. To our surprise, older kids, whom we thought would be plentiful, were not being presented. We made several attempts and many calls to find out who was available ...and where were they?
On one call, I was told to 'not go shopping online' to view available kids around the country. Since local county authorities trained us, they wanted their investment to pay off with a local placement.
But instead, after two years, we did do a little shopping and found Avery through the Foster Care placement website, AdoptUsKids.org. David, my spouse, reached out to the social worker about connecting with Avery to provide support to this openly gay boy who was suffering in one of the most repressive social climates possible... Mississippi.
David wrote to him and applauded his 'fierceness' and urged him to see himself as an ambassador of the LGBT community to people who probably didn't even know another openly gay person.
We initiated video calls and learned that Avery identified as female. The strife this caused for her in school and at the boy's group home was palpable. She was not allowed to dress as female in public and was taunted in private. Faced with daily humiliation, she became defiant and acted out. This resulted in punishment, psychiatric treatment, hospitalization and medication.
On our initial video call with Avery we met a lively young person with a big shock of strawberry blond hair. She said she liked to read and hoped someday to be a fashion model... or a surgeon. Yet, she admitted to a fear of having to become a sex worker, a fate she knew was likely for many young transgender females.
We brought her to California on a trial visit. One of the first things Avery requested was to change her name. After a few elaborate concepts with too many names, she settled on Sheree. It sounded musical to her and when she became famous she wouldn't need a last name. Just Sheree.
What followed was a fast transformation: clothes, nails, a runway swagger. All things that were denied in Mississippi.
Two of Sheree's case workers came to California to check us out and accompany Sheree back to Mississippi. They were content with what they found and threw themselves into getting Sheree placed with us. Oddly, no one sent us Sheree's records. We knew nothing about her background, her previous placements, her grades or medical history.
It was during this time that an ICPC worker was assigned to Sheree's case. In her first call with the social workers in Mississippi she asked if they were aware of the Desert Hot Springs pedophile ring not far from our home. The foster father was arrested for abusing boys in his care. When we were told this we were furious. Not only are we licensed foster care providers, we are the founders of The LGBT Sanctuary Palm Springs a home for LGBT foster youth 18-21 who are transitioning to adulthood. Had we not met the Mississippi social workers or if they had taken against us, the ICPC process could have come to an abrupt end. But they remained committed to helping Sheree find a more accepting environment.
We became the first same-sex married couple in California licensed as Mississippi foster care providers. In Mississippi, this could not take have happened.
When we enrolled Sheree in high school, we didn't have transcripts. The school had her IEP. According to it, she needed to be in special education classes. Yet, she was reading at level. Sheree begged not to be forced into Special Ed and we pled her case to the school. We felt she had been neglected by Mississippi due to her gender non-conformity. They took the leap with us and agreed.
The biggest hurdle came when Sheree wanted to use the girl's locker room instead of the nurses office to change for dance class. But, newly passed California law backed her choice to use the facility of her identified gender and the vice principal stood with her.
When her transcripts and case history finally arrived, we were shocked to read that Sheree had been diagnosed as 'emotionally disturbed.' She was labeled with oppositional defiant disorder. They threw in ADHD and a few other diagnoses for good measure.
Today, Sheree is thriving in her new life. She is not always easy to be around, as is the case for most 15 year olds I'm told, but we have seen incredible change in her.
The bias in Mississippi is stunning. Here we have a lovely, talented teenager who, because she was not gender conforming, was judged as mentally unstable, academically incompetent and behaviorally unmanageable. The subsequent treatment resulted in such a level of frustration that there was no hope of her being able to function in a 'normal' range of behavior. Compound this with being placed in a boy's group home where she was tormented and physically abused by the other boys. It is a wonder that she was able to hang on long enough for us to find her.
Her recent report card validated our beliefs. The four A's and two C's were cause for great celebration (and some tears for us). She is well-known at school, perhaps infamous, and is active in dance, theater and choir. And she just made Varsity cheer squad. She was the second highest scoring candidate. At six feet tall, she commands some attention.
So, life's quirky sense of humor presented us with a child and though it's true we'd wanted a boy... she's fabulous.
Calling all HuffPost superfans!
Sign up for membership to become a founding member and help shape HuffPost's next chapter