WASHINGTON, July 20 (Reuters) - Two Democratic U.S. senators on Monday vowed to escalate their push for tougher auto safety standards as the Senate prepared to vote as early as this week on long-term legislation to fund national highway investments.
Senator Richard Blumenthal of Connecticut and Senator Edward Markey of Massachusetts told reporters that they would wage a floor battle to require used-car dealers to repair defects in the vehicles they sell, eliminate caps on fines for automakers and impose criminal penalties on auto executives who knowingly hide deadly defects.
The same provisions were rejected by the Senate Commerce Committee last week, when the panel approved legislation for a six-year, $275 billion surface transportation bill that Republican aides say could come up for a full Senate vote within the next few days.
"I will be going to the Senate floor to fight to make sure we add in stronger ... rules," Markey said in a conference call.
The long-term surface transportation bill has bipartisan support in the Senate. But Democrats and consumer advocates say many of its safety provisions favor industry despite the public outcry over deadly defects involving General Motors Co ignition switches and Takata Corp air bag inflators.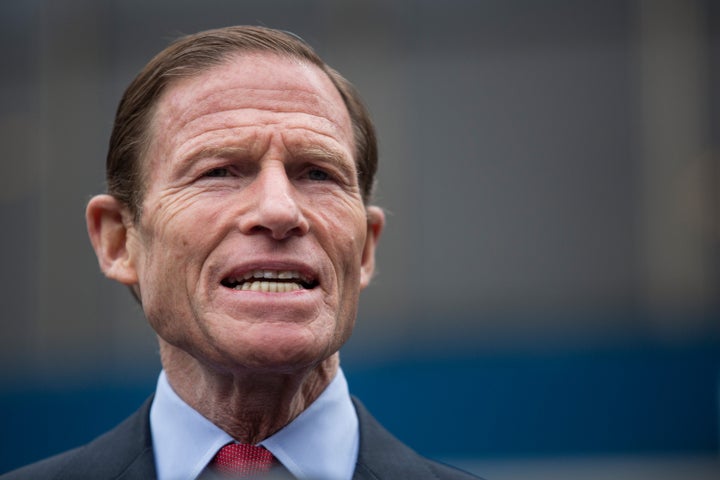 Republicans say the legislation includes some key advances in safety including a doubling of the penalty cap for automakers from $35 million to $70 million, a ban against rental car companies renting defective vehicles, added features to prevent tank car oil spills and additional funding for the Amtrak passenger rail service.
The legislation would increase funding for the National Highway Traffic Safety Administration, the U.S. auto safety watchdog, after the agency incorporates reforms recommended by government auditors.
A Republican aide pointed out that three Commerce Committee Democrats joined Republicans to vote against stronger auto safety rules favored by Blumenthal and Markey.
Last week, U.S. Transportation Secretary Anthony Foxx joined safety advocates in expressing concern that the legislation would weaken safety by making it harder for the government to regulate cell phone use in cars, delaying requirements for railroads to adopt new safety equipment and removing public access to safety performance data on large trucks and buses.
"It's not only a step backwards," Blumenthal said on Monday. "It's also a devastating missed opportunity for the future." (Reporting by David Morgan; Editing by Andrew Hay)
Calling all HuffPost superfans!
Sign up for membership to become a founding member and help shape HuffPost's next chapter