When Marianne Keith, 52, went to the hospital with severe abdominal pain in February, the physician recommended that she have a transvaginal ultrasound -- the same procedure doctors use to detect a fetal heartbeat early in a pregnancy -- to diagnose the problem. What ensued, Keith says, was a full hour of brutal physical abuse that left her with internal injuries and recurring nightmares.
"It felt like I was being raped," she told The Huffington Post in an interview. "Like somebody was intentionally hurting me."
Keith has sued the Advocate Condell Medical Center in Libertyville, Ill., where she underwent the procedure, for medical battery. She claims in the lawsuit that the hospital technician "repeatedly jammed the probe in to various internal portions of [her] vagina, including her cervix," for an hour.
"After I left the hospital, I knew by how much pain I was in that something was done to me," she told HuffPost.
Keith says she suffered physical injuries to her vagina and cervix and continues to experience symptoms of post-traumatic stress disorder.
"I have nightmares about being trapped and going through this procedure again," she said. "I have so many triggers -- watching television, and whenever a woman is hurt or raped or something happens on TV, I think about it again. My husband and I don't have any type of intimacy, because I don't want anybody touching me. I have physical things that are the matter with me, and I cant even go to the doctor anymore."
A spokesperson for the Advocate Condell Medical Center said it does not comment on pending lawsuits.
Transvaginal ultrasounds can be used for diagnostic purposes, as well as to check the fetal heartbeat in the early stages of a pregnancy. They have made headlines in the past few years because several states have debated or passed legislation forcing women to undergo the procedure before getting abortion.
"Half of the 10 states that have mandatory ultrasound laws, in effect if not words, require a vaginal ultrasound because those laws mandate making the fetal heartbeat audible or require specific information for gestational age," said Elizabeth Nash, state issues manager for the Guttmacher Institute, a reproductive health research organization. "Early in pregnancy, the only way to make the fetal heartbeat audible is to use a transvaginal ultrasound."
The four states with laws on the books implicitly requiring transvaginal ultrasounds for women seeking abortions are Arizona, Mississippi, Louisiana and Texas. Virginia lawmakers had a high-profile debate in 2012 over mandating the procedure for such women. Democrats likened the procedure to "state-sponsored rape," prompting Republicans to rewrite the bill to allow women to opt out.
Keith said she has had the procedure done repeatedly in the past, while she was going through fertility treatments. While none of her past experiences felt as abusive as the one she had in February, they were never pleasant.
"Even if it's done the way that it should be done," she said, "it's so intrusive."
Before You Go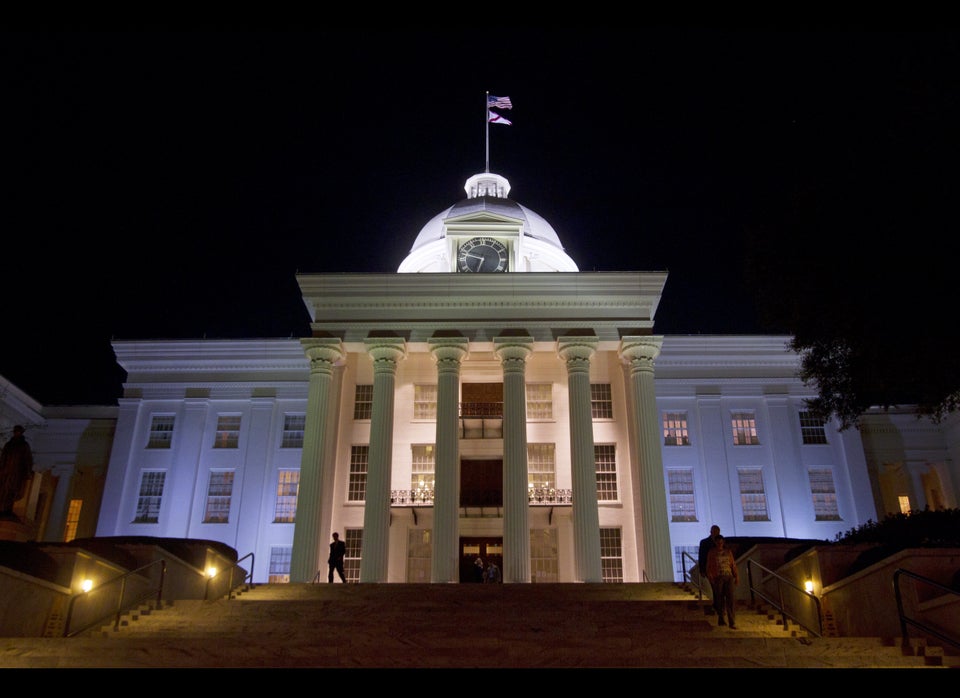 U.S. State Capitol Buildings
Popular in the Community