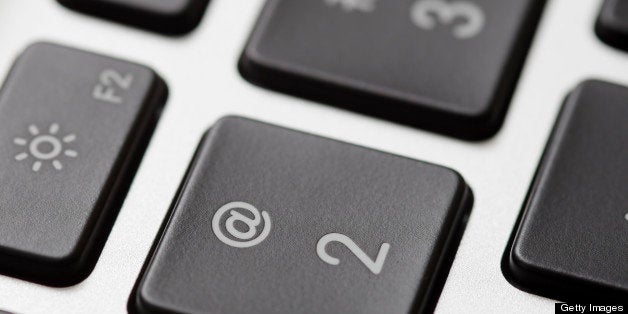 Editor's Note: This post is part of a series produced by HuffPost's Girls In STEM Mentorship Program. Join the community as we discuss issues affecting women in science, technology, engineering and math.
It was one of the hottest days of July in 2010, and I was out on the campaign trail passing out flyers and meeting voters. I was the first South Asian woman in the country to run for US Congress, and I was on a mission to shake every hand in the district before election day.
More than even the heat, what I remember from that day was something that hit me like a ton of bricks: across New York City, our kids were being trapped in the technology gap, and the problem was only going to get worse.
In some zip codes, kids went to schools with smartboards, WiFi, and computers in every classroom. They would proudly take out their iPads and show me the latest apps and games they had downloaded. But in other parts of the district, kids would report less than an hour a week of computer access in their school. One young woman I met in the largest public housing development in the country, was teaching herself computer science using the one computer she could find in her community -- in the basement of her church.
The U.S. Department of Labor projects that by 2020, there will be 1.4 million computer specialist job openings. As a country, we are only on track to fill 29 percent of these jobs. Worse still, the technology gap gets wider when you bring gender into the equation: women today represent just 12 percent of all computer science graduates.
So with the jobs of the future moving towards technology fields and our girls being left behind, I set out to raise awareness of the problem. I set out to enlist technology companies that would help build the pipeline to place young women in the jobs of the future. These young women would then not only be able to use their own skills to build new products that would change the world, but to also lift up their own communities.
The result was Girls Who Code, a national non-profit I founded in New York City last summer to close the gap in technology, and empower teenage girls to become the engineers and entrepreneurs of tomorrow.
Walking into class the first day, I remember thinking how brave the girls were, just for having shown up. By joining Girls Who Code, they had already stood up against the myth that girls weren't as good as boys when it comes to Science, Technology, Engineering, and Math (STEM) subjects. They had given up their summers and committed to an intensive 9 a.m.-5p.m. training in a field they had never learned before. They had opened their minds to meeting all new friends, from different schools, from different boroughs, and even different countries.
But I hadn't seen anything yet. By the end of our 8-week summer program, Cora had developed an algorithm to detect whether a cancer was benign or malignant. Khady had built a website to teach computer programming in 32 different languages so she could share her knowledge with girls around the world. The girls built an app to help homeless New Yorkers find shelter; an app to find a protest in your area and make your voice heard.
Girls Who Code launched in New York City with 20 girls from all five boroughs, but now it is a movement. In 2013, our summer immersion program will reach hundreds of girls from the Bay Area to New York City to Detroit, and there's more to come. The young women of Girls Who Code will be our next generation of entrepreneurs and innovators. They will create the next Facebook, and spearhead the next social movement. They will lift up their communities and they will use technology to do it. They are fearless. And they are just starting out. Imagine what they will do next.
This post is part of a series produced by The Huffington Post as part of our continuing commitment to recognize fearlessness. To share your story of Becoming Fearless -- either your own or that of someone you know -- send a post (500-850 words), with your headshot and brief bio, to fearless@huffingtonpost.com.