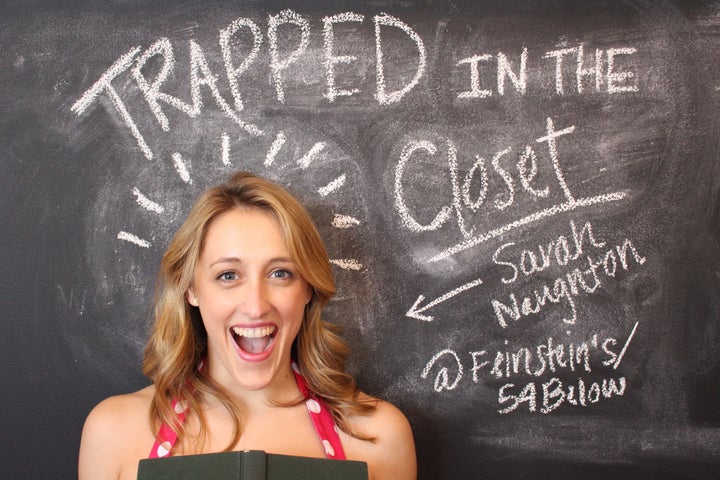 Actress Sarah Naughton's Vivacious One-Woman Show, Trapped in the Closet Debuts at New York's 54 Below
Through the institutionalization of NYC cabarets like Birdland and Don't Tell Mama, musical theater performers have found an outlet for their compulsion to sing, dance and tell stories outside of the realm of traditional theatrical performance. The picture of a diva on a stage beside a piano and before an audience of salivating cocktail-toting fans has been painted since the golden age of American musical theater (for those who don't remember the days when Bette Midler was performing outrageous numbers at The Continental Baths, have yourself a google). This tradition continues proudly heralded by Feinstein's/54 Below, a supper club located at 254 West 54th Street in New York City. The multiple award-winning venue, which has been hosting events like these, has featured luminaries like Barbara Cook, Patti LuPone, Stephen Sondheim, Judy Kaye, Laura Benanti and Jack O'Brien since 2012. Owners Richard Frankel, Steve Baruch, Marc Routh and Tom Viertel have given, along with a wide array of supporters, the New York theater community an opportunity to further expand their experience of live theatrical performance. The interior features an inescapably electric atmosphere, with a full-service restaurant and decor that tips its hat to classic Broadway glamour.
Actress Sarah Naughton will join the ranks of these titans on April 21st, with her one-woman show, Trapped in the Closet, which hilariously chronicles her experience with narrating audiobook versions of erotic fiction.
"The idea to do a show about audiobook narration came from wanting to talk about taboo," she says. "Cabarets have long been a refuge for those in repressive societies to release their inhibitions, speak freely, and explore their innermost desires."
Naughton says the experience has been liberating, standing on stage and taking the reigns of her own career rather than surrendering completely to the will of the rat race to which actors are subject.
"I think there's often a feeling among performers that we have to wait to be given the opportunities to do our art. We have to be cast in something. And it can feel a little helpless. Creating our own work puts us back in the drivers seat."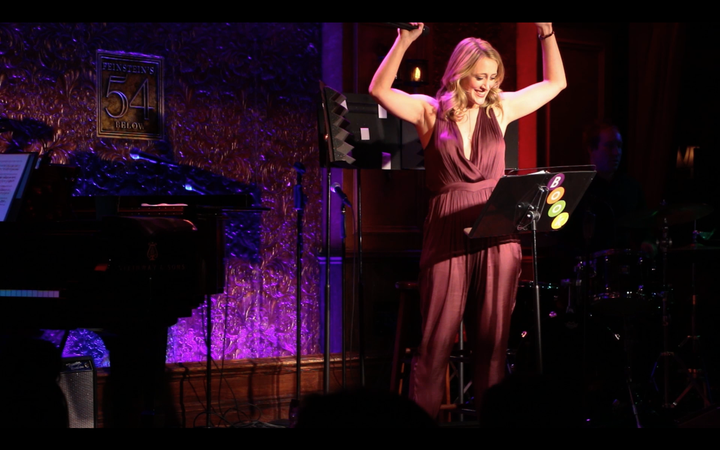 Naughton had workshopped Trapped in the Closet at 54 Below's concert lab program last fall with her collaborator, Jake Weinstein, and presented a showcase version in January. Amy Sapp, the producer of the late night programming, then reached out to book the full hour long version of the show and the actress leaned completely in to the opportunity. The piece is a celebration, one of liberation and freedom.
"I want people to be reminded that everyone has shame and secrets, but the sooner you learn to embrace, accept and forgive yourself, the better. Life is too short to worry about what your judgmental aunt, friend or landlord thinks about you."
Here's a teaser of Trapped in the Closet:
Sarah Naughton in Trapped In The Closet
Join Sarah and friends on a raucous musical adventure inside her bedroom closet turned recording studio, as she shares tales from the unsung world of audiobook narration.
Friday, April 21st, 2017 at 11:30pm
Popular in the Community