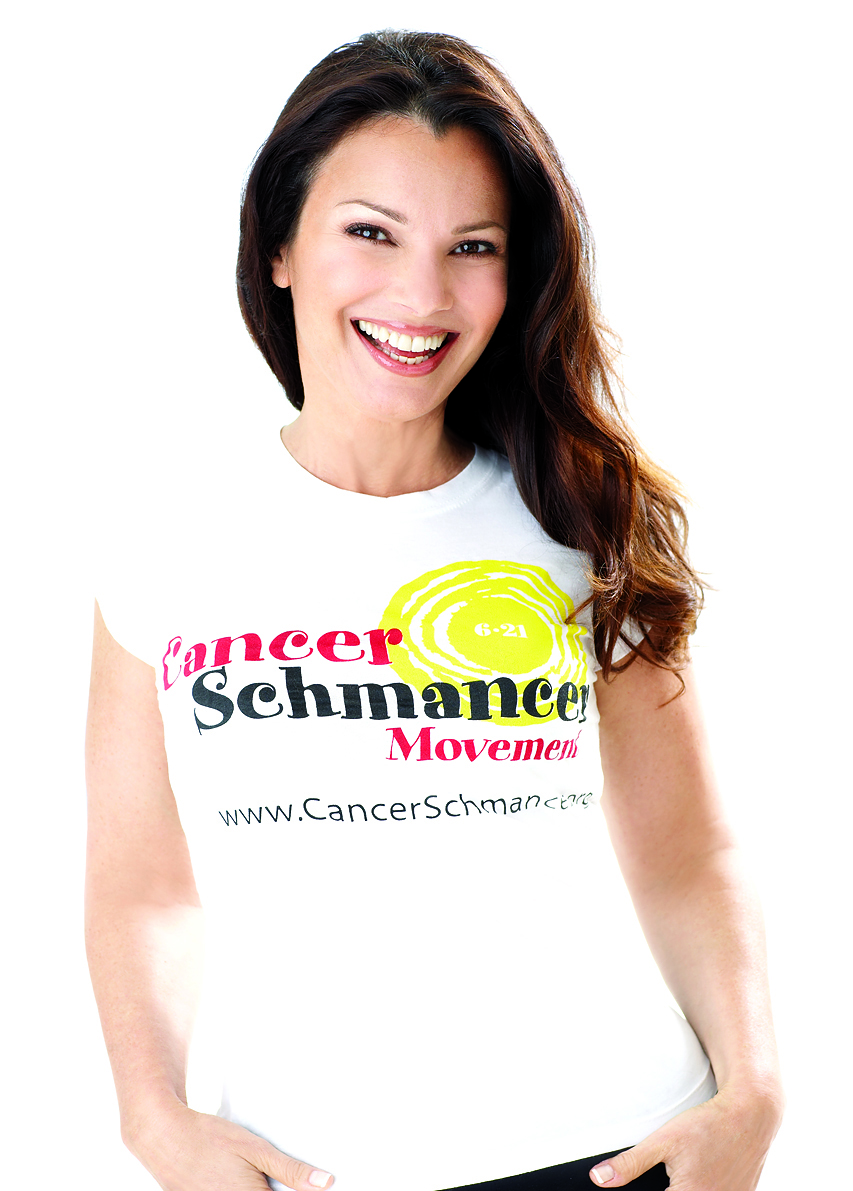 Did you know that in the U.S. one in three women (moms, wives, sisters and daughters) and one in two men (dads, husbands, brothers and sons) will be diagnosed with cancer in their lifetime? Did you also know that 90 percent of cancer is environment- and lifestyle-related? Most of us don't, and that's why I'm encouraging people everywhere to become educated and host a Trash Cancer party this Sept. 29.
Trash Cancer is an initiative of Cancer Schmancer, which was founded by actress, humanitarian and uterine cancer survivor Fran Drescher. The organization is dedicated to saving lives through the prevention and early detection of cancer.
Fran Drescher is a friend to all in the cancer community. I was introduced to Fran through a mutual friend in 2010, the year I was diagnosed at age of 35 with prostate cancer. I had started the Blue Cure prostate cancer nonprofit and Fran was the first celebrity to back my cause, which focuses on reaching a younger generation of men, promoting an "anticancer" message of preventative dietary and lifestyle habits to lower the risks of developing prostate cancer.
With no family history of any type of cancer, I was not only alarmed but perplexed by my diagnosis. I visited doctors across the country, who provided me with treatment options, but I wanted to know what caused my cancer. As I researched on the Internet, reviewed data, watched documentaries and met other cancer survivors, I started asking questions about environmental factors such as air pollution and household contaminates and their impact on my health.
I was also very curious about the impact my food had on my health, via its hormones, antibiotics, pesticides, herbicides, fungicides and larvicides. I actually calculated -- by my age of 35 at my diagnosis -- that I had averaged 40,000 meals filled with harmful chemicals! I also had 35 years of exposure to household contaminates, pollution and toxins.
Could I have avoided getting cancer?
Learning about Cancer Schmancer was another turning point, and an inspiration.
What does a "turning point" constitute? It means becoming more aware, educated and knowledgeable of your environment and what you eat. It means making better, healthier choices. It means becoming an activist, by demanding better and healthier air and water where you live. It means making better, more informed decisions with your dollars and thereby becoming empowered.
And the first step toward such empowerment is to become aware and educated.
But awareness without action lacks meaning -- and by action, I don't mean simply sending your dollars to research. I mean becoming knowledgeable -- and thus empowered -- so you can reduce your risks of developing cancer. I mean becoming educated about early detection and getting tested!
Would you like to host a Trash Cancer party? It's not just for women. In fact, it's scheduled in September, during National Prostate Cancer Awareness Month -- right before October's Breast Cancer Awareness Month.
A thousand Trash Cancer parties are being planned across the U.S. on September 29, and hosts are asking individuals to sign up online. Cancer Schmancer will help hosts invite friends and send them a party kit with toxin-free samples, recipes, a trivia game, a Trash Cancer DVD starring Fran and other fun party favors.
Are you ready to learn more, become empowered and make a difference?
Popular in the Community