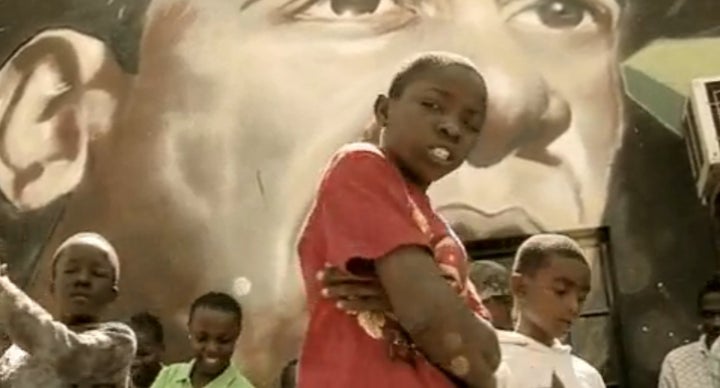 Link TV, one of the nation's largest independent television broadcasters devoted to providing diverse global perspectives on news, current events, and world culture, recently launched ViewChange.org, a new multimedia website to spark progress in improving the lives of people in developing countries.
As part of the launch, ViewChange held an online, short film contest focused on stories showing progress in global development. In all, Link TV named six winners out of 136 entries, representing each of the film contest's six categories. Each winner received a category prize of $5,000 and the Grand Prize winner received an additional $25,000. All the winning filmmakers featured here discuss what compelled them to make their films. All the ViewChange films can be viewed here.
Film: Trash Is Cash
Category: Sustainability
Even in the slums there are small, very small heroes that have been able to find an alternative way of coming out of poverty at the incredible age of 10 or maybe 13 years old.
Wafalme (the Kings) live in Nairobi (Kenya) in the slum area of Mathare Valley and they represent a rare example of motivated youth. They are already hip-hop stars thanks to the positive message that reaches millions of youngsters in Kenya and now they want to speak to kids all over the world.
They communicate through music: the message in this way is very powerful because music has long been a favorite pastime of teens and has influenced the minds of youths all over the world, and they use their music to raise awareness, inspire action, and accelerate the worldwide movement to reduce extreme poverty. Music meets life, seeing beauty, giving hope and alternatives. All eight of them are living in an African slum. Living on less than one dollar a day. Not turning to a life of idleness, drug abuse and crime but acting positively and being a positive example for all the youths who live in poverty.
In Trash is Cash the Wafalme envision the recycling activities of the neighbourhood as an energetic and winning solution inside a reality where the total lack of basic social services seems to suggest a more easy resignation.
They live in shacks made by pieces of corrugated metal, without any hygienic services. They live in dusty roads full of potholes and mud puddles and crossed by a big number of bad smelling streams mixed with organic scraps and urine, where children play and meat and vegetables are sold.
The trash bins have not arrived in Mathare, Dandora and Korogocho. Only the youths have been able to organize themselves and to clean up the streets once a week: In this way they have created jobs and a way to keep the environment clean. With their activism the youth are progressive. They show us how recycling can be the best solution.
If the dump site were moved, a lot of local people would lose their livelihoods. To avoid using plastic is impossible by now -- as unrealistic as hoping that the City Council will take into consideration a municipal trash collection service for Dandora and Korogocho. These two slums are totally lacking trash collection, despite the fact that houses, shops and hotels from all of Nairobi dump roughly 1.5 tons of trash there every day.
Research by the UNEP shows that residents of Mathare, Dandora and Korogocho are dying because of this dump. A total of 328 children and adolescents living and schooling there were examined. Half of the children tested had concentrations of lead in their blood exceeding internationally accepted levels.
And here come the solutions.
The strongest suggestion is coming up from the youth of the slum: "trash is cash."
Plastic, iron, paper, glass, and organic waste (80 percent of the total trash) can be recycled and become a source of incoming for thousands of the inhabitants.
Some have invented work for themselves and are actually producing water-purification systems, compost, bio-fuel from coffee seeds and paperboard... all developed with self-constructed machines.
There is still very little information in Europe and the rest of the world about real, non-sensational, daily life of residents in developing countries in Sub-Saharan Africa.
The aim is to underline the force of initiative within all local youth groups.
In a digital age like the one we are living the information is the first merchandise, but also an instrument, when properly managed, which can positively transform the common mentality.
The innovative force connected with the use of the waste as a source of alternative energy will succeed. The positive results are that recycling creates a source of income for a big number of people in a slum where joblessness and surplus trash cause a major part of the problems.
From this slum comes a very interesting lesson in this age when pollution and the deforestation are destroying our planet.
It will be not only interesting, but mainly useful to show all the youth of the world how "trash is cash," and moreover how recycling can be practiced by everybody.
Support HuffPost
The Stakes Have Never Been Higher
Related
Popular in the Community