If you're planning a wedding, you've probably heard of "Trash the Dress" photo shoots, in which former brides walk their dresses into the ocean, a fountain or another wet place and capture the ruining of the dress in pictures.
But it turns out that "trashing" the dress doesn't actually leave the dress "trashed" at all.
"I was able to just rinse [the dress] off in the shower and put it back in my garment bag and get it home," she said. "It's fine, it's hanging up at home."
Watch the video above to see some of the gorgeous photos from the shoot (and click here to see the full segment), then click through the slideshow below more incredible pictures by del Sol Photography.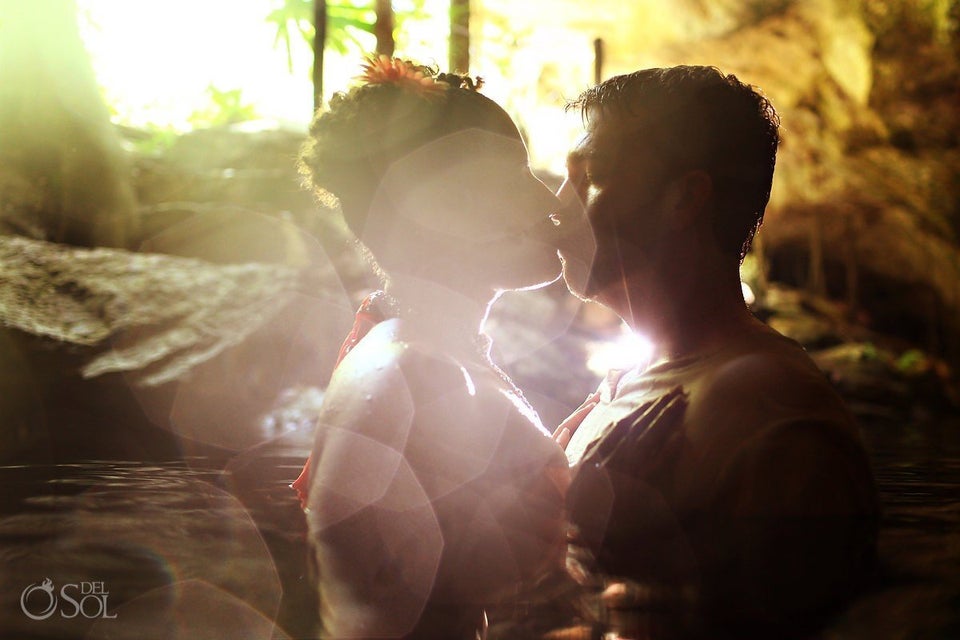 Adam And Eve Photos
Related