New Year's Eve in Times Square is always one heck of a party in New York City — but it also requires a cleanup effort of enormous proportions.
Almost 1 million revelers, braving freezing temperatures, packed into Times Square on Sunday to ring in 2018. At midnight, the crowd squealed with delight as the glittery crystal ball dropped and confetti — about 3,000 pounds of it — rained down. Partygoers later gushed about the "beautiful" experience as they made their way out of midtown Manhattan.
But the clearing crowds revealed something not so beautiful: the night's staggering detritus, including streamers and party hats, cigarette butts, food containers and other trash littering the ground.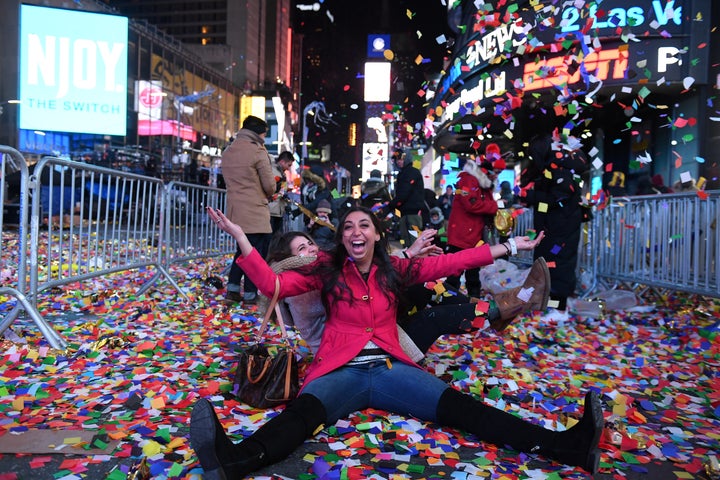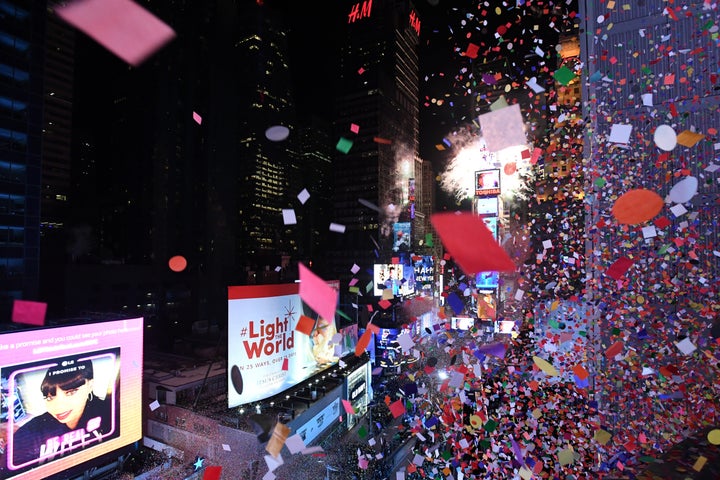 The department said a total of 294 sanitation workers would be on duty to clean up in the aftermath of the party, armed with 30 mechanical brooms, 58 backpack blowers, 44 collection trucks and 58 old-fashioned hand brooms.
According to Paul Visconti, who oversees cleaning operations for the sanitation department, the cleanup effort would likely take about 12 to 16 hours to complete.
"It's something short of a miracle what we get accomplished," he told AM New York.
"It's rewarding to see 50 tons of debris disappear," Visconti added. "It's not easy, but we make it look easy."
Social media users took to Twitter late Sunday and early Monday to express their gratitude and awe for the sanitation workers tasked with cleaning up the huge mess at Times Square.
One user called the workers "the real MVPs" of the night.
Related
Popular in the Community