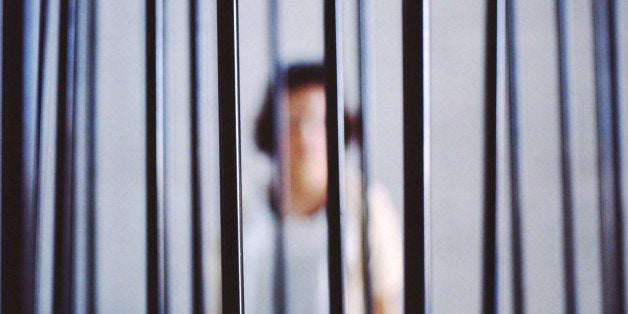 On September 30, 2014, President Obama issued a presidential proclamation declaring the month of October 2014 National Domestic Violence Awareness Month in recognition of the 20th anniversary of The Violence Against Women Act. As stated, "When women and children are deprived of a loving home, legal protection, or financial independence because they are in fear of their safety, our Nation is denied its full potential." In my view, however, there are a number of other truths affecting women who are victims of domestic violence and related trauma, which reach deep into U.S. jails and prisons.
According to the groundbreaking report by the National Resource Center on Justice Involved Women (NRCJIW), "Ten Truths That Matter When Working With Justice Involved Women," "Women in the criminal justice system often have experienced abuse and neglect from the individuals closest to them; these experiences contribute to difficulties throughout their lives" Moreover, "Women's engagement in criminal behavior is often related to their relationships... connections and desire to preserve or maintain them."
Simply stated, by the collaborative experts of NRCJIW, victimization from domestic violence and related trauma becomes a gateway to crime, particularly for impoverished women. According to the data, a high percentage of women in America's jails and prisons have unique needs and challenges given the impact of trauma. Examples include the need for safe housing, protection, trauma-informed mental health and substance abuse services, child care, parenting and vocational supports.
All current research, experience and data speaks to the fact that it is time for an extreme makeover of how the criminal justice system approaches women in terms of embracing the evidence base pertaining to trauma. According to the collaborative report by the National Association of State Mental Health Program Directors, "The Damaging Consequences of Trauma," a high prevalence of women in the criminal justice system suffer from a multitude of social and medical problems, including mental illness and substance abuse. The impact of victimization in terms of domestic violence, sexual abuse, severe neglect, physical abuse and other forms of exposure to traumatic stress is profound and multi-dimensional.
When Broward County began its Mental Health Court in 1997, I consulted with forensic psychologist, Dr. Lenore Walker. Dr. Walker is best known as the pioneer of the battered woman syndrome. We clearly understood the urgency of responding to women in our local jail system.
Further, many of these women who have been victimized often suffer from untreated mental illness (i.e., post-traumatic stress disorder, depression, anxiety disorders and co-occurring substance abuse disorders) are difficult to detect. Therefore, we agreed it is also necessary to address the women in my regular criminal court division.
So, each and every day, with trepidation and hopefulness, I wait to speak to the women. I reserve for them the painful and empowering findings of the ACE Study. The colloquy is over-simplified, yet powerful. It sounds something like, "Let me tell you about the research on women in the criminal justice system and trauma."
I ask, "Did you know that a majority of women in jail have been victims (or witnesses) of domestic violence, severe neglect or abuse?" Now I'm not saying this happened to you. However, if you relate, then let's talk about what women often do to seek personal solutions." I review examples of behavioral quick fixes, which help illustrate their choices which may have led them into jail. One can only imagine the eyes that open wider, the heads that bob in understanding, or the tears that run. The court cautions that the healing work takes courage, but it is a personal solution that will lead them to wisdom, recovery and an opportunity to create a new life.
In light of the president's proclamation declaring October, 2014 National Domestic Violence Awareness Month, lets dedicate ourselves to cross the criminal justice chasm of the Ten Truths, as outlined by NRCJIW:
1.Women are a fast-growing inmate population, yet pose a lower public safety risk than men.
2.Women follow unique relational and trauma driven paths into crime and require different intervention needs.
3.Women's engagement in criminal behavior is often relationship driven.
4.Traditional criminal justice policies and practices have largely been developed through male and traditional lens.
5.Justice involved women have a high prevalence of sexual victimization and trauma and continue to be vulnerable in correctional settings.
6.Traditional prison classification systems tend to result in unreliable custody designations for incarcerated women.
7.Gender responsive assessment tools can enhance case management efforts for justice involved women.
8.Women are likely to respond favorably to gender-specific and trauma-informed cultures.
9.Incarceration and reentry are particularly challenging for mothers of minor children.

10.The costs of involving women in criminal justice system are high, with multi-dimensional consequences.
It is time for our national criminal justice policy experts to address these findings and offer solutions to restructure and makeover the criminal justice system as it pertains to women. Mental health treatment and services must be adequately funded and geared to meet the unique intervention needs and challenges of women. Jail diversion and prison reentry planning must support women with housing, childcare services, peer mentoring and employability training.
The criminal justice system is in need of an extreme makeover. As stated by Maya Angelou, "A wise woman wishes to be no one's enemy; a wise woman refuses to be anyone's victim." It is time to share the wisdom and end cycles of domestic violence.
Related