"Travel 3.0" is a hot topic. We all long for the day when the stress of business and leisure travel has disappeared. Does it make you cringe just thinking about making travel arrangements? Travel is particularly stressful for families wanting to have a great time on a budget, and for the business traveler who endures missed flights and endless delays at the airport.
Travel has truly evolved. With technology, travel itineraries are easier to plan and manage, but true Travel 3.0 will be achieved only when people can manage their travel experience efficiently via new online tools and mobile apps, and through the sharing of resources. With the emergence of social media, customers now have a voice and therefore play an integral role in the way travel companies and affiliates operate their businesses.
Recently we had the opportunity to attend LeadDog Marketing Group's panel discussion about the emergence of Travel 3.0 at Yotel's flagship city-center hotel in New York City. The room was packed with marketing and brand managers, app developers, engineers, travel bloggers and social media marketers, all eager to hear what the panel had to share. The panel was comprised of Arthur Agin of Amtrak, Jennifer Andre of Orbitz, Rich Beattie of Travel + Leisure Magazine and our friend, colleague, world traveler and Forbes 2013 Social Media Influencer Ann Tran.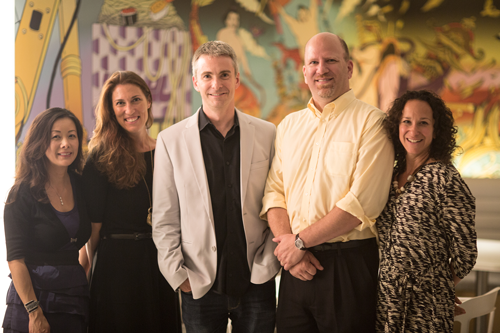 We knew the discussion was going to be interesting considering the panel members came from different fields in the travel industry as well as someone who blogs and shares a lot of travel-related information on social media. We were live-tweeting during the event and--judging from the retweets--here are some thoughts that resonated with the audience:
"Technology has allowed us to step off the computer. No lugging of travel books around" - Arthur Agin of Amtrak
Technology, especially the mobile Internet, allows travelers instant access to the latest information no matter where they are in the world. No longer do we have to rely on printed books and brochures, many of which are outdated soon after publication. People can now travel to unfamiliar locations with confidence knowing they have instant access to up-to-date and useful information about their surroundings right at their fingertips.
Ann Tran also notes how smartphones, as well as the latest generation of digital cameras, have allowed every person to influence travel. "Instead of relying on mainstream media to define travel for us, all of us are now empowered to define travel ourselves through our shared photos, tweets, and blog posts, giving others a look into travel experiences and cultures they may never have considered."
Amtrak is aiming to become a leader in Travel 3.0 by giving customers the ability to book and purchase travel, check status of trains and get station information through innovative technology.
Ann Tran gave examples of other companies moving us closer to Travel 3.0. "With services like Uber, your own private driver is just a few clicks away. How about if you need to book a private jet but you're away from your computer? Try BlackJet, a startup designed to make non-commercial flights more efficient and less expensive. They launched an iPhone app for instantly booking private jets. And according to airline industry analysts, close to 90% of airlines will offer mobile check-in for flights next year."
"The sites like AirBnb change the way people travel, especially for families"- Jennifer Andre of Orbitz
Sites like AirBnb are great examples of the collaborative economy that involves sharing and a more efficient use of goods and services. AirBnb provides an online platform for property owners to rent out their vacant homes and apartments when they are away. This does two things: It provides the traveler with a lower-cost and homier lodging option over traditional hotels, and the property owner with a way to monetize their home that would normally sit vacant. AirBnb shows how the Travel 3.0 revolution happening right now, and it's only getting bigger.
"You lose the chance to meet and interact with people because of technology" - Richard Beattie of Travel + Leisure
While we agree that relying too much on technology can't substitute for in-person human interaction, it's not quite that simple. Technology, especially the social web, should be a means to an end. Social platforms such as Twitter and Facebook enable us to make contact with many more people than we could otherwise reach. Our potential reach is now global. We are able to interact with anyone in the world, via the Internet, all in real time.
Instead of seeing technology as the great divider, it can be seen as a unifier to bring about in-person meetings and deeper relationships. The tricky part is maintaining a balance between using technology and becoming completely reliant on it. Humans are social by nature and no matter how far technology advances, we still need physical contact and personal interaction.
Travel 3.0 is no longer just a pipe dream. Many innovative travel-related companies have begun to embrace the significant benefits of the Internet and the emerging social web to transform their businesses into more collaborative, real-time operations. The most innovative and forward thinking companies are building whole platforms as a conduit between sellers and buyers of travel related goods and services.
Are we at Travel 3.0? Not yet, but we're getting there. Many companies are still defending old and antiquated business models, but the genie is already out of the bottle. Companies that fully embrace this unstoppable trend will win--not only with their customers, but financially as well.
Related
Popular in the Community