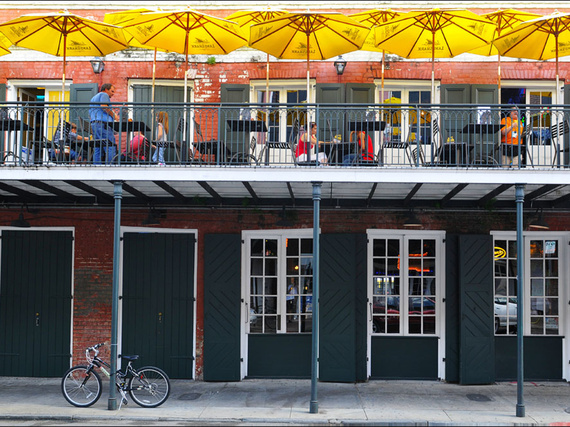 Several years ago, I left the United States for the first time to study abroad in London. I was hungry for adventure and wanted to see as much as possible of the United Kingdom and Europe in four months - when I wasn't in class, of course.

As students hoping to learn about the places we travelled to, while staying on a conservative budget, my friends and I found ourselves exploring cities not for their usual beaches or picturesque vacation spots (although we did visit a few). Instead, we wanted to learn about the world through the local destinations we explored. We adjusted our travel plans accordingly, to experience these new places, from Spain to Switzerland, first-hand.

A recent collection of data by the travel app Gogobot shows that more student and budget travelers are beginning to develop a similar mindset, one based on experiential travel. The data was announced in the tribe-based app's 2016 Budget and Student Travelers' Tribes Rising Stars Destinations, where student and budget travel is growing, as well as the 2016 Budget and Student Travelers' Tribes Declining Destinations Worth a Second Look list.

"Experiential travel is definitely on the rise," says Krista Canfield, Gogobot's Getaway Expert. "What we are seeing more and more among younger and budget travellers is the desire to see more meaningful destinations, places that offer different experiences, not just hedonistic beach locations."

The lists are based on reviews of more than 60,000 destinations in Gogobot's database, and insights from the app's student and budget tribes, several of just nineteen of the app's tribes, which range from family travellers, foodies, luxury, wellness and LGBT, among others.

Gogobot's findings mark yet another advancement for travelers in the 21st century - the ability for user generated reviews and commentary on the app to create a holistic perspective on traveler trends and habits across the world.

The Rising Stars Destinations list represents locales that might otherwise be overlooked by young travellers who want to save money while also gaining a refreshing cultural perspective. For example, Krakow is often considered to be Poland's "cultural capital" yet Warsaw is emerging as an epicenter of artistic spirit with museums, galleries, theaters and a thriving nightlife and food scene.

Even stateside, Rich Carriero, a Student Tribe member who has been to more than 300 cities across 20 countries, noted destinations like Fort Lauderdale and New Orleans offer travelers the European aesthetic at a low cost.

"Fort Lauderdale is an awesome cross between Venice and Key West, with its inland waterways and river cruises," Carriero says. Meanwhile, in New Orleans, economy travelers gain Parisian luxury in the city's French Quarter, along with access to historic parks and neighborhoods.

According to Gogobot's findings, student and budget travellers are also heading to locations with relevance to current and upcoming events.

"With the upcoming election season and focus on immigration policy, it's interesting to see tribes like the budget and student travellers heading to El Paso, home to the National Border Patrol Museum," Canfield says.

While the Rising Stars list highlights younger and tight-budget travellers visiting places for their history and unique cultural perspectives, backpacking across Europe and visiting major capitals appears to be on the decline, according to the results from the Student and Budget Traveler's Declining Destinations list.

Carriero says he advises travellers to rethink several locations on the list, including Barcelona and Munich. "With Munich, you have so much history, a really rich culture, and Oktoberfest, which blows any other festival out of the water," he says. "With Barcelona, you can embrace the Mediterranean, while still getting a lot of unique architecture, food and even Roman history in the city as well."

The app's lists suggest unique shifts among travelers today, most of whom appear to be moving away from hedonistic experiences, to embrace more personally meaningful journeys to diverse locales that are not necessarily touted as tourist meccas. It is possible that apps like Gogobot and social media itself are helping to redefine the travel experience for a new generation who rely on their smartphones not only to navigate unfamiliar streets, but also to plan trips that take them off the beaten path.