Earlier this week at an international summit that included the top 100 most influential travel bloggers and digital media persons in the world, the White House National Security Council announced the creation of a new Study Abroad Office.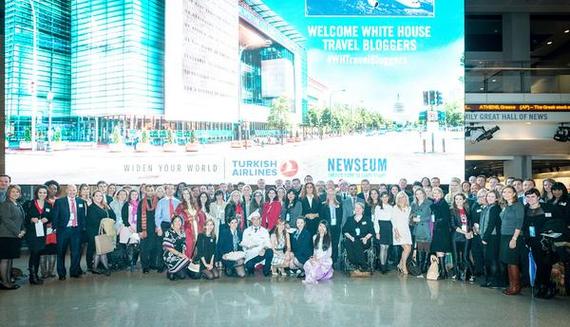 (Photo Credit: Turkish Airways)
At a first glance one may ask, with all that is currently going on at home and abroad, should Washington be spending valuable resources to help encourage millennials to take out additional loans and potentially abandon their majors for a semester abroad? What really is the actual value added to their education?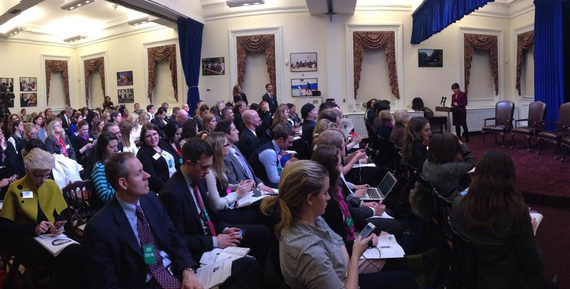 (Photo Credit: Britt Hysen)
Lillie Marshall, a seventh grade public school teacher and blogger who was recognized for her site www.AroundTheWorldL.com responded, "Studying abroad is not a frivolous topic. The U.S. needs more students to study abroad for economic opportunity, national security, personal happiness, and overall self growth." She further remarked on how inspiring it was that her students immediately understood the importance of this summit.
Most attendees at the summit agreed that a better understanding of the world would positively impact decision-making on both domestic and international issues affecting the United States.
Britt Hysen, Editor-in-Chief of Millennial Magazine added, "As the world becomes increasingly more globalized, it is important for American students to understand the ways of other cultures. This will add value to their skills as an employee and potentially create unforeseen business opportunities."
"Treating the symptom instead of curing the disease" is an analogy that another attending blogger made regarding the importance of spending time outside the United States in developing global awareness. He continued, "Understanding the world, cultures, traditions, and even simple geography is extremely important in beginning to understand the global economy. "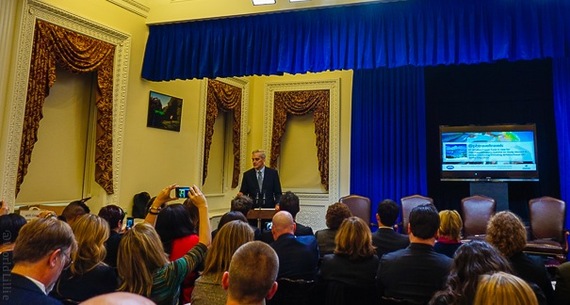 Chief of Staff Denis McDonough was also in attendance to voice his approval of the creation of the Office of the Study Abroad. He explained to the crowd how a study abroad program he attended in Spain during the lead-up to the first Iraq war influenced everything in his life afterwards.
During the summit it was revealed that a mere 1.5 percent of the 20 million American students enrolled in U.S. higher education studied abroad in the school year 2012-2013. This is particularly shocking in light of the fact that, according to the Bureau of Educational and Cultural Affairs, over 50 percent of U.S. students entering university have expectations to participate in a study abroad program, but fewer than 10 percent will actually fulfill those expectations during their academic careers.
Evan Ryan, the Assistant Secretary of State for the Bureau of Educational and Cultural Affairs at the U.S. Department of State argued, "Study abroad is often considered the pivotal event of young people's lives. It is the moment the world is opened up to them and their preconceived notions are turned upside down."
However, with student loan debt already a huge burden to many students and their families here in the United States, the most likely number one culprit in the lack of students participating in study aboard programs is the additional cost.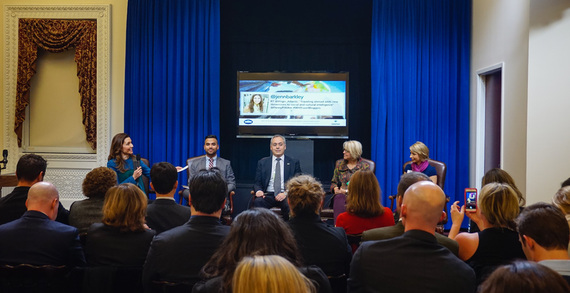 (Photo Credit: Lillie Marshall)
During a panel discussion, Angel Cabrera, President of George Mason University, leveraged an example of what is happening in the corporate landscape. He used the most recognized brand in the world, Coca-Cola, as an example. He alluded to the fact that more and more companies are looking and recruiting more global minded students for future leaders, as four of the last eight CEOs of Coca-Cola were not American born. In pointing out that four of the last eight CEOs of Coca-Cola were not American born, he alluded to the fact that more and more companies are seeking and recruiting more globally minded students for more leadership positions.
Mr. Cabrera also pointed out that George Mason University has already made efforts in making studying abroad programs more affordable to its students by removing additional costs. In other words, a semester abroad will cost the same as what a traditional semester at the Washington, DC campus costs.
It is reassuring that the Obama administration is taking this matter seriously in creating an office dedicated to providing more opportunities for the 90 percent of American students that abandon the notion of studying abroad. It is important to note that there are currently government resources, scholarships, and programs for students to explore to assist in offsetting many of the costs associated with studying abroad. There is still much to be done, but it looks like the administration is making the right first steps in creating more global citizens.
For up to date information on financial aid and scholarships to participate in Study Abroad programs please visit http://exchanges.state.gov/us/ to view these opportunities.
Please follow and participate in the conversation at "#StudyAbroadBecause. "
Related