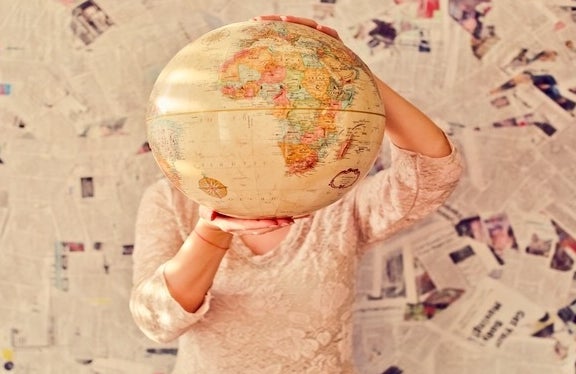 I recently attended the TBEX North America conference in Huntsville Alabama. TBEX (Travel Blog Exchange) is the world's largest gathering of travel industry professionals. At the end of the conference, an announcement was made for the next TBEX International destination. I was surprised and excited to hear the news: TBEX Zimbabwe. This will be the first TBEX conference held in Africa. Although I have not been to Zimbabwe, I have visited South Africa twice and look forward to exploring other countries on the continent. Africa is not as popular of a destination as Asia or Europe, which have both held TBEX conferences. However, their stories deserved to be told. Their economy and tourism industry deserve to be boosted by a major travel conference. Soon after the TBEX Zimbabwe announcement was made there was backlash from a few big names in the travel blogging industry. Due to politics and the current leader of Zimbabwe, they felt TBEX had made the wrong choice. These bloggers have made a stance on boycotting the conference next summer and are encouraging others to do the same. But, in their posts they encourage travelers to visit Zimbabwe on their own. Reading the blog posts and social media comments kept bringing me back to one word. Privilege. There are many types of privilege. This argument of traveling to Zimbabwe on your own wreaks of travel privilege, white privilege and full-time professional blogger privilege.
First of all, travel is a privilege. Especially if you are going to far away or expensive destinations. Many people simply can not afford to travel far away whether it be due to the cost of airfare, hotel or transportation. Also, as popular as solo travel is right now, for inexperienced or even some experienced travelers, there is comfort in traveling with a group to distant or unknown destinations. Having travel industry professionals pick a destination and suitable accommodations, plan an itinerary and find tour guides allows people the opportunity to visit destinations they would not normally travel to. TBEX provides these services along with valuable lectures and networking for travel bloggers. For many, Africa is a dream destination. Being at TBEX Zimbabwe could be a gateway to discovering more of the continent. I actually did not plan on attending the recent conference in Alabama because….I am black and it was in Alabama. I was not familiar with the city of Huntsville. However, there is strength in numbers. Since I knew I would be part of a large group of fellow travel professionals, I decided to attend. I am glad I did since I gained valuable travel blogging information, knowledge of a friendly Southern city and new friends. I feel that travelers and those in the industry are more likely to visit Zimbabwe because of TBEX vs. ever going there on their own.
Secondly, being a white traveler offers you privileges that no one else has. I don't think anyone can argue with this. Yes, being American and having USD also offers privilege in terms of how you are treated around the world (although this may change soon due to our new administration). But the suggestion from these particular white bloggers-that anyone can just travel to Zimbabwe and discover it on their own-is completing ignoring that Blacks, Hispanics, Muslims, openly gay or transgender individuals do not have the same travel experience and are not treated the same from country to country. I actually worried about my safety as a Black woman traveling alone to Alabama and I am also cautious depending on where I am traveling abroad. Many people in my situation feel much safer traveling with a group to international destinations and even some domestic ones.
Finally, there is the issue of full-time, professional travel bloggers making the casual assumption that everyone can travel to Africa, the Philippines or Israel (recent TBEX locations) on their own while ignoring the costs. If you are traveling for a living, you have both the finances to go where you want to go and connections all around the world that allow you to travel for free. "Celebrity" travel bloggers are routinely invited to visit destinations for free with expenses included. And, they often get paid to write about their experiences. Therefore, they do not have to worry about the costs of airfare, hotels, food, transportation and tours that the average traveler has to budget for. TBEX negotiates discounted accommodations, free tours and events that allow you to get to know a city and its surrounding areas. This is a very valuable experience to travel bloggers whether they are seasoned writers or "newbies". (BTW I hate how that term is being used in a demeaning manner by these bloggers)
In the end, I feel everyone has to make their own decision, based on their own circumstances, as to where they will travel to and for what reason. However, this is a reminder to check your privilege. All of them.
What is your opinion on TBEX Zimbabwe? Do you plan to attend?
Popular in the Community