Is your 2017 resolution to travel the world?
Well, thanks to Google Maps, you can virtually escape to almost anywhere on the planet - without even booking a plane ticket. Here are some of the coolest and most remote spots you can explore through a virtual tour.
1. Republic of Nauru
Northeast of Australia, Nauru is a tiny island with beautiful white-sand beaches, coral reefs, and tropical plants. Interestingly, there is also a Japanese outpost from World War II on the island.
2. Svalbard and Jan Mayen
3. Deception Island
Deception Island, located in the South Shetland Islands, is the caldera of an active volcano. It used to be home to an active whaling and sealing industry, but is now a popular tourist destination that also serves as grounds for scientific research. Most interesting of all is the island's varied landscape of volcanic slopes, ash and glaciers.
4. Ebenalp Hut
Nestled under a plateau called Ebenalp in Switzerland lies this cozy, little 170-year-old guesthouse called Berggasthaus Aescher, also known as Ebenalp Hut. The only way to get there is via cable car and then a 15-minute hike across the Wildkirchli caves.
5. Kuang Si Waterfall
The Kuang Si Falls, located in Laos, are a major tourist attraction for those willing to venture into the forest trails to get there. The main cascade is a 200-foot drop and the water collects in a multitude of pools downstream, some of which are open to swimming.
6. Mount Everest
Welcome to Earth's tallest mountain. Located in the Mahalangur mountain range in Nepal, with a peak at 8,848 meters above sea level, it's safe to say that this is one of the most difficult destinations to reach on Earth.
7. Seychelles
Seychelles is an archipelago of more than one hundred islands, off the coast of East Africa in the Indian Ocean. Famous for its clear water beaches, giant tortoises, and rainforests, it's one of the most picturesque beach spots out there.
8. Salar de Uyuni
In Bolivia, among the Andes, is Salar de Uyuni – the biggest salt flat in the entire world. The salt flat is what remains of a prehistoric lake that went dry, leaving behind a desert-like field of bright, white salt formations.
9. Northern Lake Baikal
Located in Siberia, just north of the Mongolian border, Lake Baikal is the world's deepest lake. It's surrounded by forest and hiking paths that are popular in the summer.
Support HuffPost
A No-B.S. Guide To Life
Related
Before You Go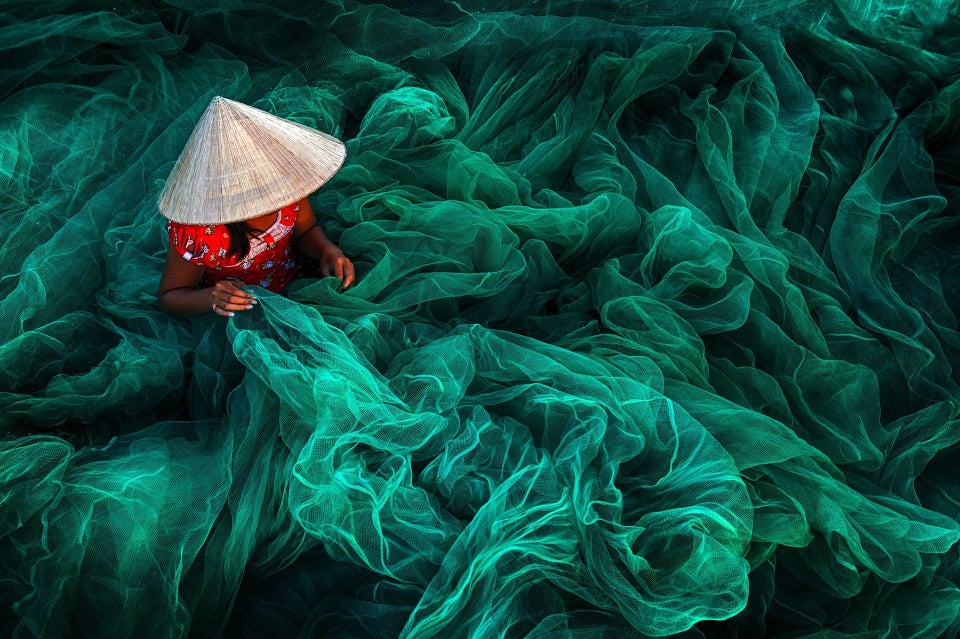 13 Award-Winning Photos That Will Inspire You To Travel The World
Popular in the Community