As people who travel at least 20 weeks per year, we spend a lot of time on airplanes. Elite flyer status allows us to board early, get situated, and observe our fellow man, either in all his glory or lack thereof. While minimal legroom and shared armrests hardly make you want to dress up for what in many cases is little more than a flying bus, it would help if everyone paid the tiniest bit of attention to personal style, if not for one's self than for the comfort of one's immediate neighbors in the air. We have seen a lot of our fellow travelers looking like they just rolled out of bed or off of the treadmill. Rule 1: Take a shower, regardless of how early your flight is. Those 15 extra minutes will make a big difference to your seatmates. The remaining suggestions are totally optional, but there are many good reasons to make sure you look your best when flying.
Although most airline upgrades are now computer-generated based on miles flown and dollars spent, in some situations gate agents have discretion in determining who gets to sit up front. If you look the part--and act nice--you are more likely to be the one who gets to drink Champagne or get a good night's sleep. You also never know whom you may be seated next to; every flight offers a potential love match or consulting gig. Limited luggage allowances create a need to find clothes and accessories that can do double duty for work and for play and to find a good bag that can do the same.
We notice many of our fellow flyers starting each flight with a little prayer, so let's do a style check with the sign of the cross: Spectacles, testicles, wallet, and watch. If you need glasses for any combination of distance, reading, and sun protection, you know that multiple pairs can eat up a lot of luggage space. Frameri Eyewear lessens your load with interchangeable lenses that easily pop into and out of stylish Italian frames, and once you have one set of lenses you can change up your frame style as well. As for keeping things under control down there, Mack Weldon offers briefs and t-shirts made with anti-microbial silver, keeping you cool and odor free. While we're on the subject of testicles, top things off with a pair of lululemon ABC Pants. ABC stands for Anti-Ball Crushing, and in addition to living up to that claim on long haul flights, they will also take you anywhere you have to go, from the boardroom to the bike trail. (We're big fans of the lululemon Rival Button Up Shirt as well, which offers that rare combination of classic tailoring and fabric that moves and breathes right along with you, and if you get chilly on flights, take along your lululemon Le Hoodie.)
When it comes to wallets, you will want to make sure that yours not only holds money and credit cards and also protects you from cyber-thieves as you are strolling through the airport or your destination city. Luca Chiara wallets and passport holders are lined with stainless steel to prevent criminals from scanning your info from a distance. Made of vegan leather in several models, they keep you safe while looking your best. A watch should at least do double duty, and the Moto 360 (paired with an Android phone, such as the Moto X) does a whole lot more than tell time. You can design your own from a choice of three case finishes, nine band styles, and multiple watch faces, and once it is strapped on your wrist you can send a text, get directions, and let you know the weather. All you have to do is ask.
Okay, now let's take it from the top, starting with headphones. Do you really want to watch an in-flight movie (or listen to your tunes) using those free ones that may or may not have been sterilized after the previous use? SMS Studio Over Ear Active Noise Cancelling Headphones let you get wrapped up in your music while blocking out engine noise and screaming babies. Plus they fold down and come with a protective hard shell case. And we get it, beards are in, but please don't make us wonder what may be living in yours, or in that hair that's poking out of your shirt collar. Keep it under control with the Andis Trim N Go battery operated trimmer. Its compact size is ideal for your carryon, and battery-operated means there are no voltage or transformer issues to deal with. While we're on the subject of grooming, take a long, hard look at your nails, and pack a Klhip Nail Clipper and Klhip Nail File. The natural stone file and ergonomically-designed clipper will sail right through security and keep your hands looking their best no matter how long you are on the road.
Many times we find ourselves running off the plane and straight to our first appointment, or heading from a day of wine tastings to dinner at a nice restaurant. Ministry of Supply offers menswear that uses modern performance fabrics that keep you comfortable without looking like you belong on the basketball court. Their Archive Dress Shirt features classic styling (plus vented underarms) using moisture-wicking, breathable fabric, while Aviator Chinos are made with abrasion-resistant OMNI stretch fabric. And if you start your day strolling cobblestone streets and end it in at a business function, you need shoes that offer comfort and serious style. You can pound pavement all day in the Ahnu De Haro loafer without sacrificing either.
Nothing is more frustrating than staring at a pile of wrinkled shirts and suits as you're trying to rush off to a meeting, and the SkyRoll Spinner suitcase will prevent that from ever happening. Talk about double duty: It's a carry-on suitcase with a wraparound garment bag, and best of all it fits in overhead luggage bins.
In the somewhat likely event that your carryon gets gate-checked, you are going to need a smaller bag to carry your valuable or fragile items onboard. (This is known in airline parlance as your "personal item.") Depending on how much you need to carry, we have found a few that we really like. The Saddleback Leather Simple Backpack is a handsomely rugged piece of equipment that is at home in the outback or the urban jungle. Like the rest of us, it gets even better looking with age, and it comes with a 100-year warranty. Made of full-grain leather with no breakable parts, its large main compartment and two side pouches will hold all your essentials and then some. The Solo UBN310 is a hybrid backpack to briefcase with multiple compartments including padded sleeves for your laptop and tablet. Wear it on your back to stroll onto the plane hands-free, and then hide the straps to arrive at work with a professional-looking briefcase. Your internal minimalist will rejoice at the sight of the Waterfield Design Vitesse Musette, a waxed canvas and leather messenger bag that is perfect for your laptop (in a sleeve), phone, wallet, and spare charger. The angled strap keeps the bag sitting perfectly on your back or hip whether you are running through the airport or cycling on city streets.
And if, like us, you enjoy a drink now and again, carry your favorite spirit in style in the Innate Trad Flask. You can fill it once you have arrived at your destination, and its slim line won't show through your pocket. You may be dressed for business, but you can get the party started on your own time. Cheers, and Happy Flying!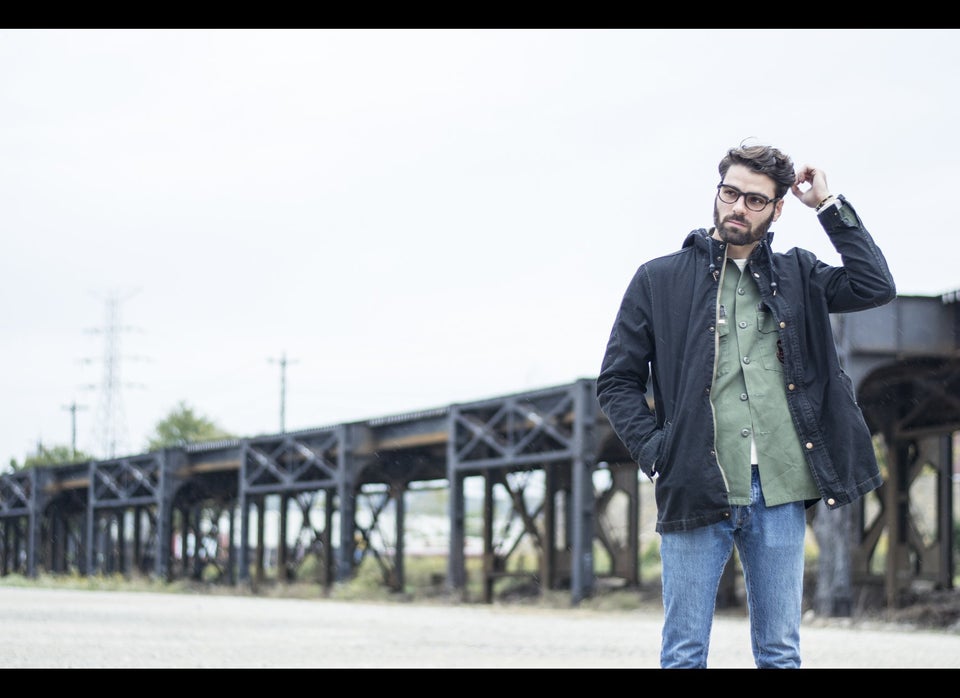 Mack Weldon Underwear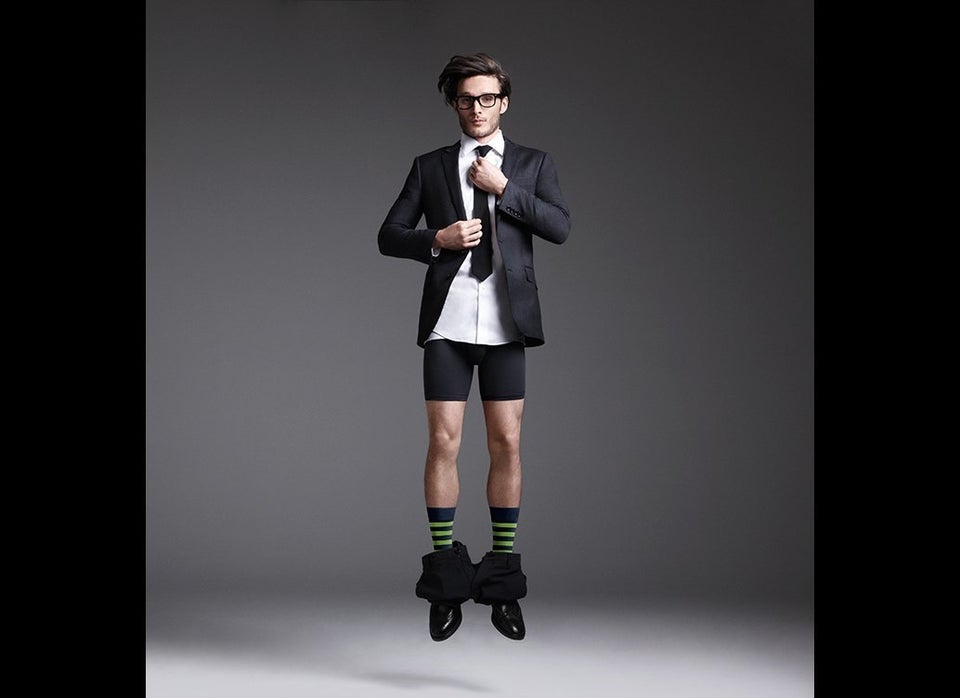 lululemon Rival Button Up Shirt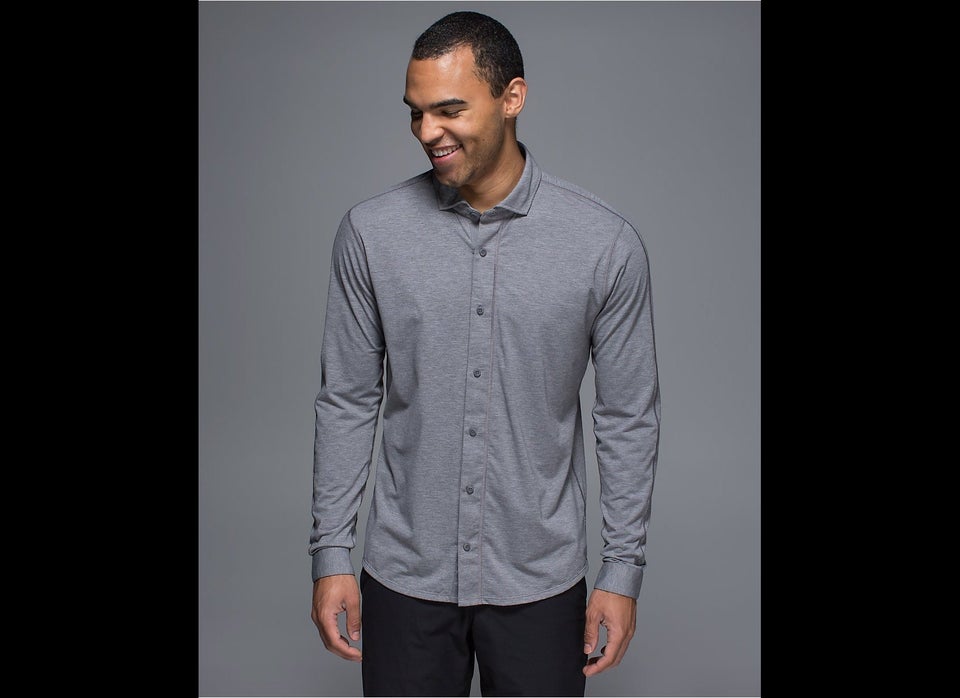 Luca Chiara Wallet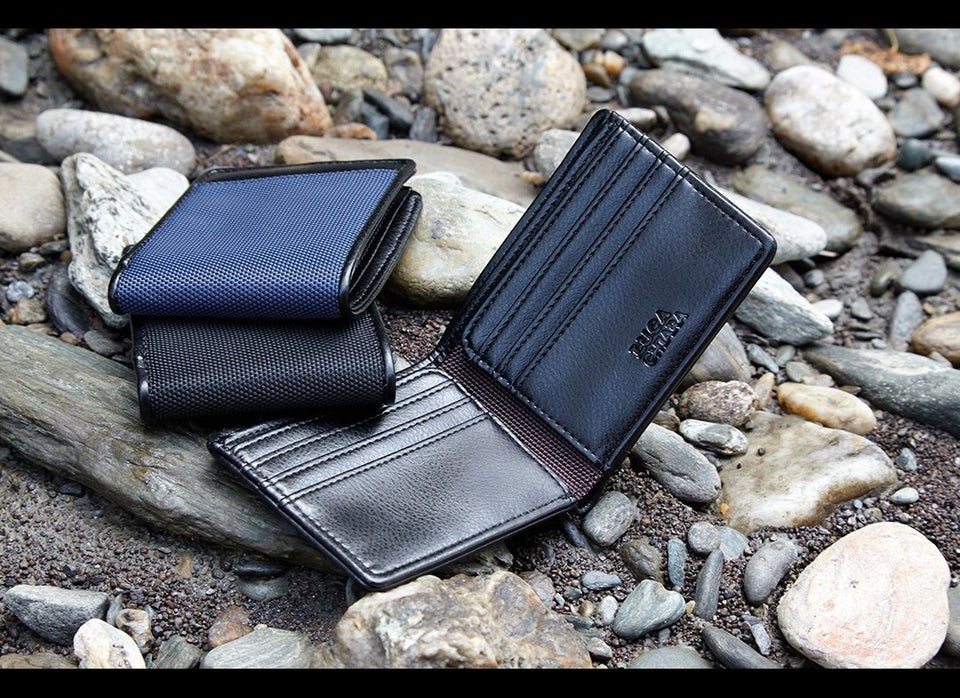 Moto 360 Watch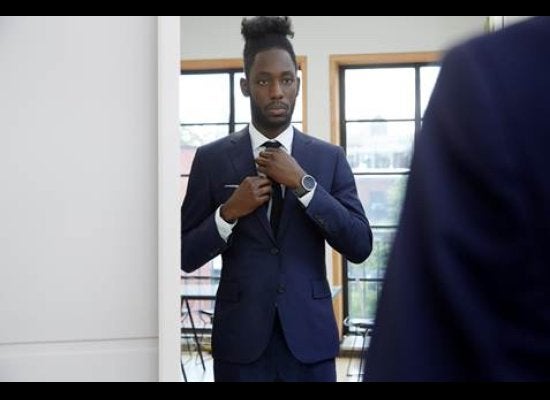 SMS Studio Noise Canceling Headphones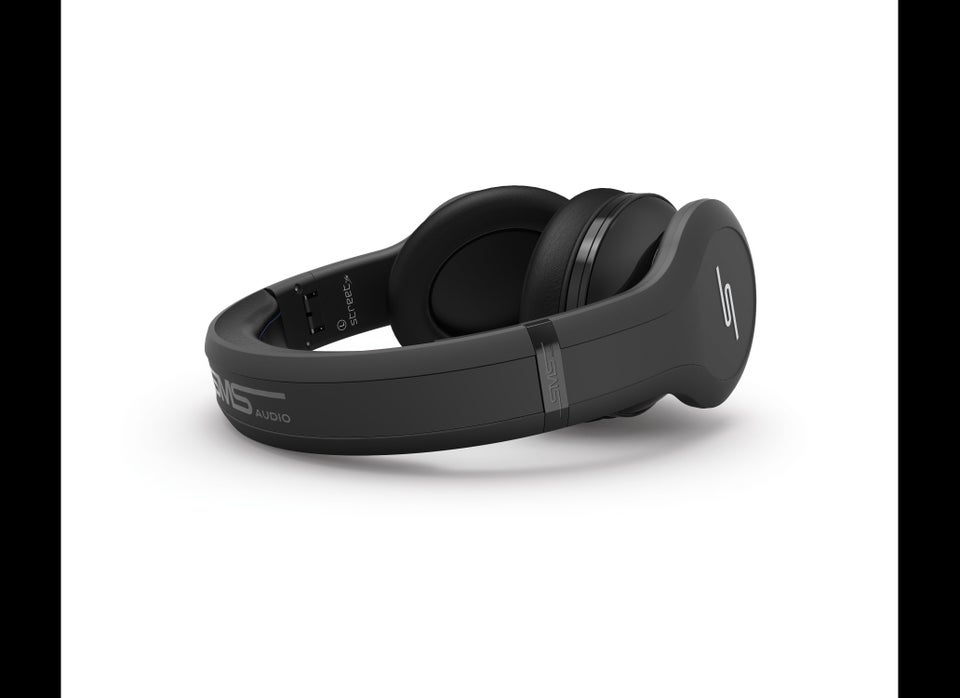 Andis Trim N Go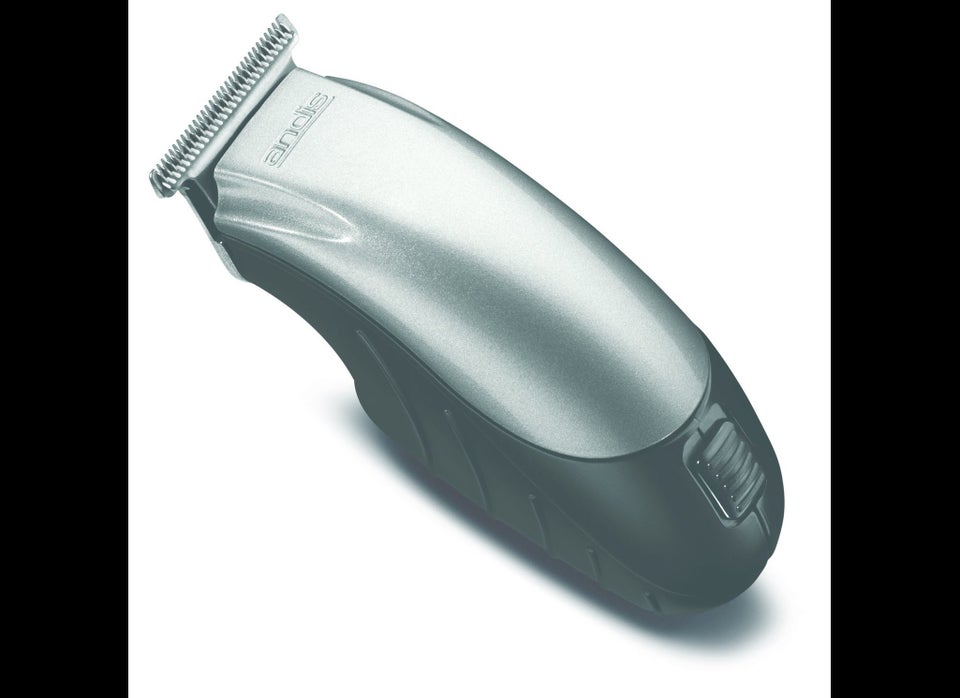 Ministry of Supply Aviator Chinos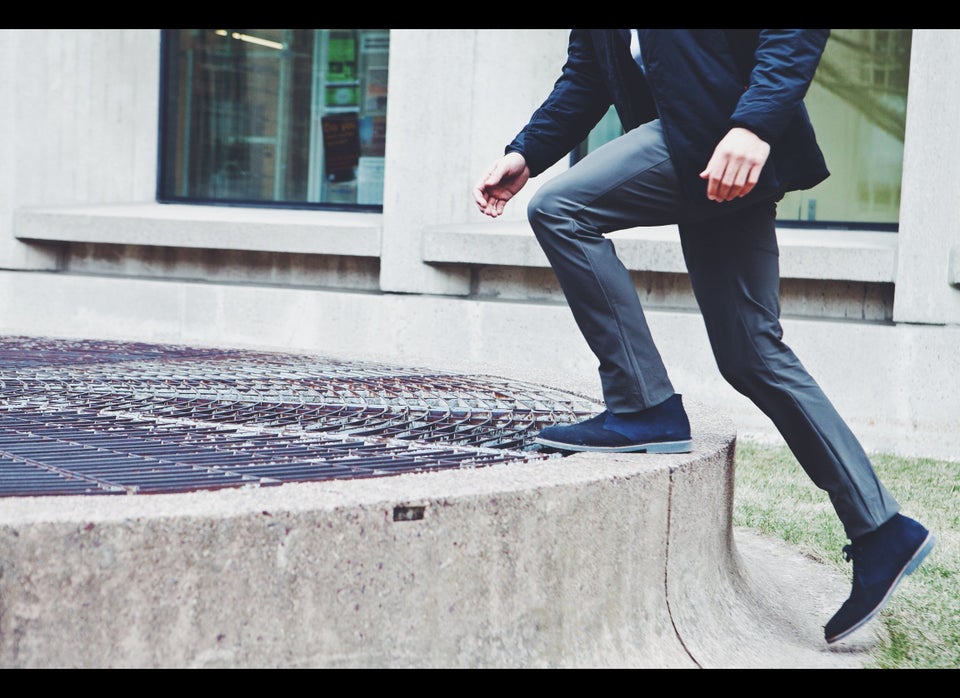 SkyRoll Spinner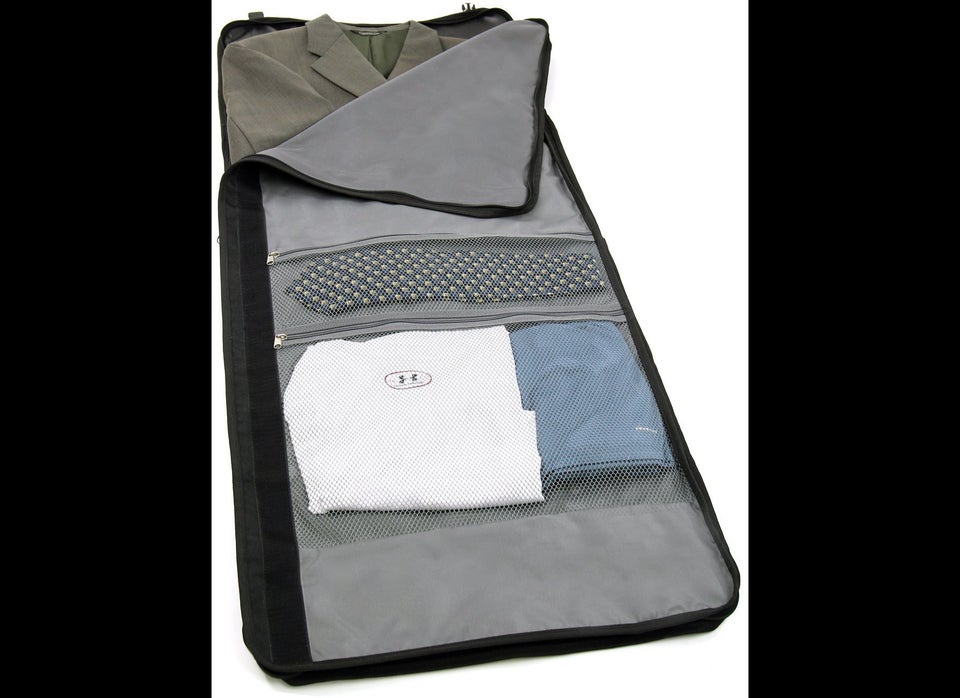 Saddleback Leather Simple Backpack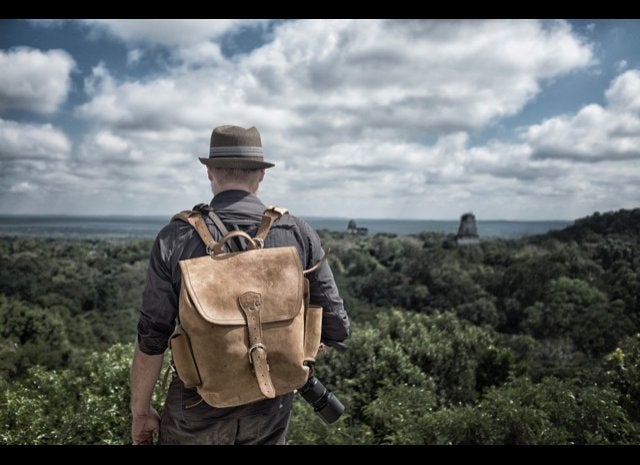 Solo UBN310