Many people dream of a retirement filled with travel to new and exciting places from Italy to Hawaii, the Caribbean, California and Florida - the list could go on. In fact, the Voya Financial 2013 Retirement Experience study found that 64% of pre-retirees and 67% of retired adults say traveling extensively around the world or country is part of their vision for an ideal retirement. However, turning that dream into reality requires careful saving and planning.
As a financial advisor, I have seen many of my retired clients make travel a defining characteristic of their post-career lives. If you too dream of traveling in retirement, here are some tips to keep in mind.
#1: Start planning early. Not only does planning early give you more time to save money to fund your future travels, but it also creates an incentive and something to look forward to during your working years. Financing travel in retirement generally needs to happen over the course of a few years so it is prudent to boost savings while you are still employed. If you are already in retirement, plan out your trips 12 to 18 months in advance. This will allow you to spot travel and lodging deals to stretch your dollars even further.
As you dream about where to go and what to do though, it is important to make sure you are still being practical. Figure out cost estimates for travel and then determine how those expenses will fit into your retirement budget. To do so, first calculate your income sources in retirement (Social Security, pension, savings, etc.). Voya's myOrangeMoney tool can help you keep track of all your retirement income revenue streams and understand what your expected monthly retirement income will be. Next, calculate your estimated retirement costs - both fixed and variable. Travel is a variable cost, so getting a total figure for overall expenses in retirement will help you see what travel is actually realistic. Wintering in the south of France might not be in the cards, but spending a month in Florida might be a more realistic possibility.
#2: Plan out your retirement in phases. Realistically, you will do most of your travel in the earlier years of your retirement. I often call these years the "go-go" years, which are when you are able to be most active and will be most interested in taking big trips. The next two phases of retirement, the "slow-go" and "no-go" years, are likely to be less active and probably won't include as many extended periods far away from home. You can plan ahead by aligning your budget with the different priorities of each phase. The go-go years are likely to have a larger travel budget, while the no-go years are likely to see a larger medical and care budget.
#3: Aim for extended stays. It is often more cost-effective to stay in one vacation spot for a longer period of time than taking many short trips to multiple locations. One of the biggest expenses incurred during travel is the actual cost of getting from one place to another, so extending the stay beyond just a week or two can be quite economical.
Staying longer also means you can rent an apartment, condo or villa rather than racking up costly hotel bills. This approach can also reduce food, laundry and general living expenses. Another added benefit is that you become a part of the local community in a way that you wouldn't be able to by staying for just a few days in a hotel.
#4: Get organized & take precautions. Planning and budgeting doesn't end once you have arrived in retirement. While traveling, stay current with your finances from afar and track spending against your allocated budget. Going paperless with financial statements and opting for electronic bill pay for your retirement income vehicles will also make it easier to stay organized.
Talk to your financial advisor in advance of any extended travel to make sure that in the event of an emergency, you have all your contingency plans in place, including proper healthcare and life insurance coverage. As your healthcare needs are likely to change through the different phases of retirement, it is important to be sure you have an updated emergency health plan in place.
Regardless of which phase you are in or where you are travelling, you may want to consider having some type of travel health insurance coverage. For most plans, you will pay an annual subscription fee for care wherever you are. You may also want to make sure your doctor - as well as your lawyer and accountant - know about your plans and can get in touch with you during your travel. As another precaution, look into what you may need to do to re-enter the U.S. after an extended stay outside the country. There may be special visas you need to ensure travel is smooth.
Traveling during retirement can be one of the most rewarding and exciting experiences of your life. By planning ahead and taking the necessary precautions, you can turn this dream into reality. Bon voyage!

Voya Retirement Coach Jacob Gold is a third generation financial advisor with Voya Financial Advisors, Inc., a broker-dealer of Voya FinancialTM. He is a published author of "Financial Intelligence; Getting Back to Basics after an Economic Meltdown", which was published in August 2009. Gold is a CERTIFIED FINANCIAL PLANNER™ practitioner and Series 7, 24 and 66 securities registered.
Securities and Investment advisory services offered through Voya Financial Advisors, Inc. (member SIPC)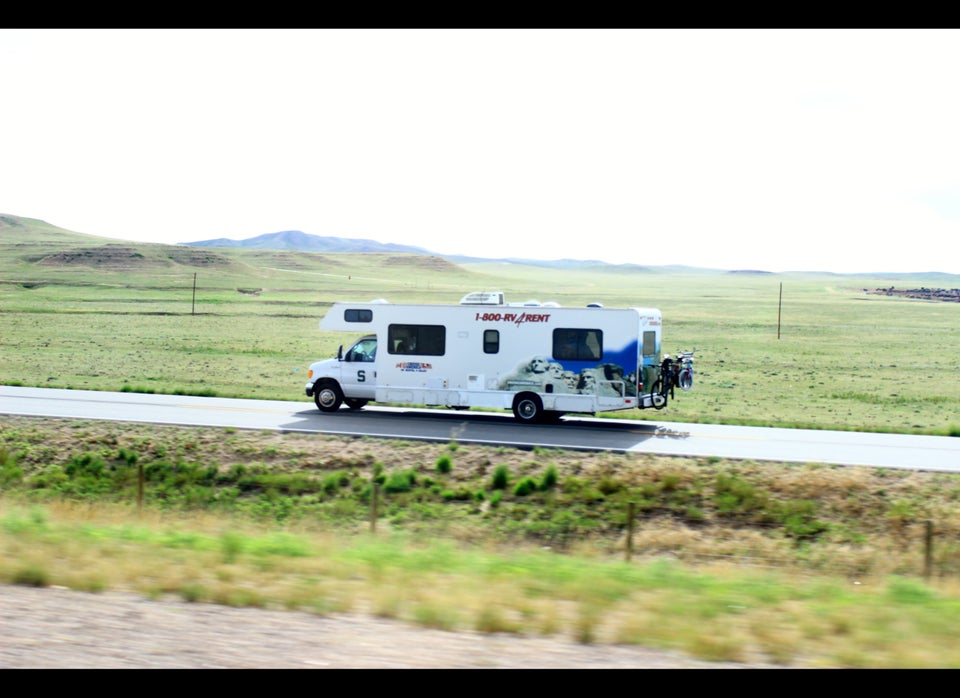 5 Ideas For A Thrifty Retirement
Related