How old are you? Already crossed teenage and haven't crossed 30? If this is, this is the right time to travel and explore the world. Before twenty, you are still too young and so many things are illegal for a teenager in so many countries. After 30, you may have so many responsibilities. Traveling in the twenties is great fun.
If you are a student, utilize your vacation to travel new places and enjoy your vacation. If you are a businessman, take a break and go to explore new places. If you are an employee, take a leave and go someplace where you have never been before. Be creative to utilize your vacation or leave, no matter whatever you are.
Today, I'm gonna introduce you to a guy who travels around the world's top cities so frequent just to have fun. Aashis Luitel, 27 years old young American citizen, was cheering up some champagne sitting on the top of the Tokyo tower just a week before he spotted in the Manhattan's most happening bar, Blondies on last Saturday night. He has been managing his time to explore the globe, looks like literally celebrating his 20s every day. He will spend his next weekend in Seattle, Washington, then to Taiwan.
There are so many cultures in the world; so many different people live in a way that you cannot even imagine. Go, explore and feel it before you get settled down. Otherwise, it will be too late to regret after you buy a house in sunny California and start paying the mortgage off. According to him, the 20s are the ages of experiments.
The wealth can't buy happiness. Spend some of your money to explore the world. Happiness makes you more understanding. Understanding the world we live in, the style we fall into or the food we eat. Aashis has been spending his 20s on experimenting so many things. Traveling is one of them. He finds it fancy and great.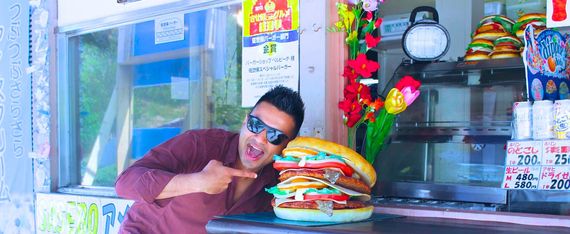 He was born in Balakhu Okhaldhunga, the eastern part of Nepal, country of Himalayas. In Nepal, Aashis was a dream achiever in his late of his teenage. While celebrating his 20th birthday, he was already on the editorial team of Nepal's leading media house. He had managed to travel most of the regions throughout the nation while he was in Nepal. Then he made his steps broader and started exploring Europe. He had no other purpose then to get an experience of toasting some red wines with different people observing the sunset view over the Eiffel Tower when he first landed in Paris. Just 21 years of age, he went to Brussels, Holand and Berlin in that two weeks short break. According to him, few road trips and weekend celebrations in local bars were amazing experiences he got over there even though he was completely new for those cities.
But with those great moments, this trip also forced him to realize that the passport he had been holding back then was not attractive enough. A celebrated youth columnist Aashis had to make phone calls to some high-level people just to get the Schengen visa. "I got rejected," he recalled, "but I refused to take the blank passport back (from the embassy)!" That was the first time he had ever used his passport. So he wanted to get it stamped. So, he questioned the embassy back about the reason behind it. They said that they haven't seen any valid reason for him to visit such an expensive region. "Then I wrote a letter to the consular explaining the joy of traveling w/out a purpose!" He made some businessman walked with him to the embassy along with that letter. "They issued my visa in an hour" he remembered. It was in late of 2010.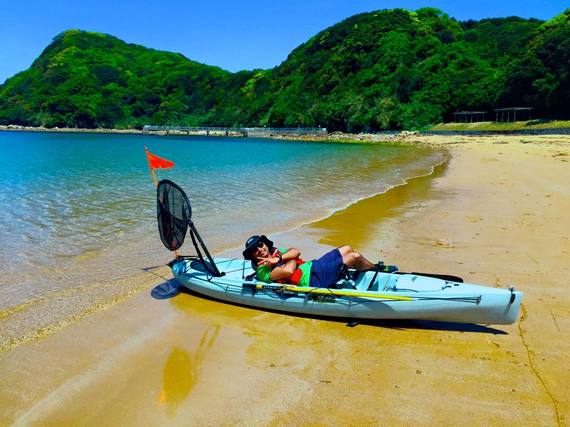 In 2012 at the age of 23, he moved to New York City to do a research on the use of advanced technology among Nepali immigrant living out there. While doing so, he was appointed as an editor of Khasokhas Weekly (Previously known as Whitehimal), newspaper for Nepali community. At the same time, he traveled from east coast to west coast and learned more about states. He celebrated his 24the birthday with one of his best friend in Missouri, where they went for a weeklong road trip to explore the countryside.
Moving forward he was offered a permanent residency status and hence he applied for a government job. U.S. government decided him to deploy to Asia pacific region for the job. Aashis took an oath of American Citizenship in a naturalization ceremony, organized to award him in Tokyo, Japan. Then he got the American passport on mail while he was in Malaysia. After a month, Aashis flew out to Shanghai to celebrate his 25th Birthday without a pre- stamped Visa. Americans get on arrival visa on most of the countries.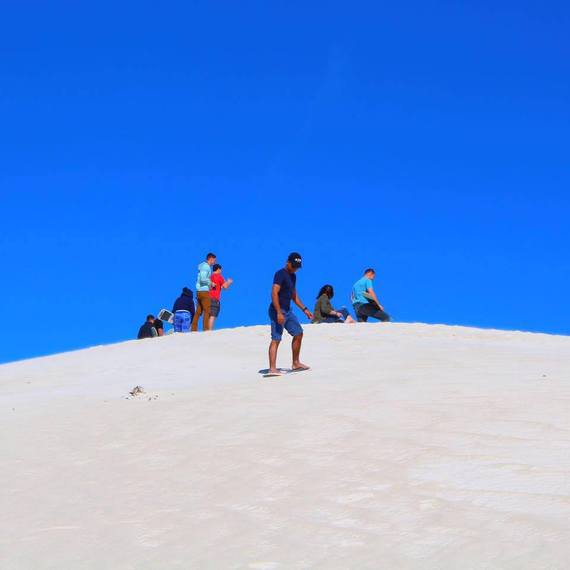 Now, he travels so frequently from one city to another. All he does is to make a reservation on highly celebs area and pops up in a rough dress up - T-shirt, short and a pair of Nike shoes. If he finds something attractive to wear, he buys and changes on the same store. Carrying a bag pack makes him feel like a tourist which according to him "prohibits from getting localize and feel the locality!"
Like in Nepal, he brought his legacy back here in the USA with the same kind of fancy lifestyle in broader and amplifier version. He posts his travel photos on Instagram, which inspires any human beings on earth to explore the world. Drinking wine on the top floor in a Singaporean bar or driving AMV vehicles in Bali's hills, his posts make his followers feel 'wow!' all the time.
Aashis has a habit of making local friends so quick. Which helps him to learn new places. "More friends you get, less worry you will be," he says, "sometime if you want to get captured wider than that of selfie then they will be your photographers too!"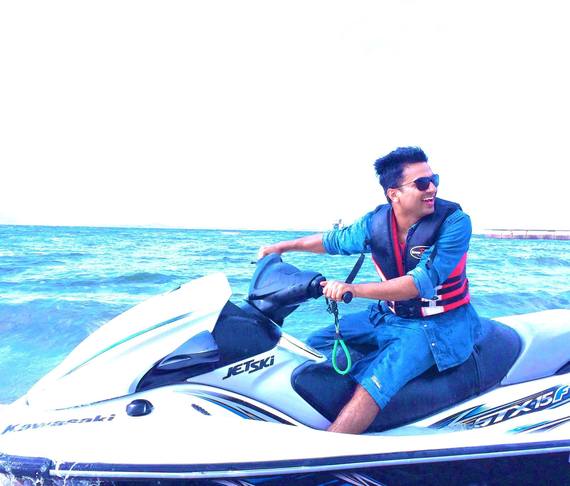 Calling all HuffPost superfans!
Sign up for membership to become a founding member and help shape HuffPost's next chapter