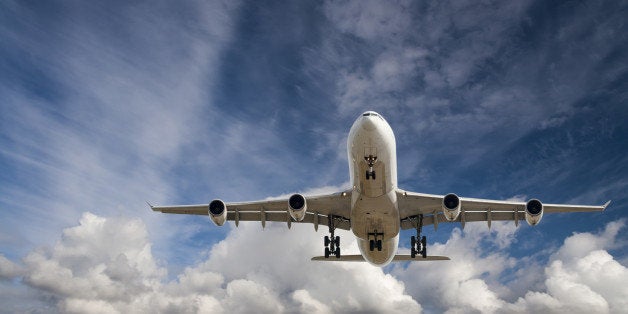 You're going on a trip. Congratulations! Now what about all those nitty-gritty details you have to think about, like, say, travel insurance?
Leave it to Christopher Elliott, consumer advocate, writer and HuffPost blogger, to answer your questions. In his new book, The World's Smartest Traveler, Elliott has compiled some of his favorite tips and tricks he's collected over the years to become a better, smarter traveler.
The following is adapted and republished with permission of the National Geographic Society from Christopher Elliott's book How to be the World's Smartest Traveler. Copyright 2014 Christopher Elliott. All rights reserved.
Travel insurance can offer peace of mind for your upcoming vacation. If something goes wrong—if your trip is interrupted or if you have to cancel—you can recover some or all of your costs. About one in three travelers buys insurance for a trip, according to the U.S. Travel Insurance Association. Should you be one of them?
Buy insurance:
IF YOU'RE SPENDING MORE THAN $5,000 ON A VACATION. That's known as a "big-ticket" purchase, and it should be insured.
IF YOU'RE A NERVOUS TRAVELER and just need the peace of mind that comes with having a policy. Even if you can't recover all of your money, you may still be able to take advantage of certain benefits.
IF YOU'RE CRUISING OR TAKING A PACKAGE TOUR. Cruise lines used to be flexible when it came to allowing passengers to rebook missed cruises. Tour operators were also more lenient in the old days. Not anymore. A policy can protect you.
IF YOU HAVE A COMPLEX OR LENGTHY ITINERARY. If you're on a tour with a lot of moving parts, then insurance could be useful. When one part doesn't go as planned, the right policy can help you make a quick recovery and avoid a domino effect.
ANY TIME YOU LEAVE THE COUNTRY. Medical providers outside the United States often ask for up-front payments for medical services that can cost thousands of dollars, and travel insurance can guarantee these payments. (This is also true for medical evacuations and repatriations, which can cost tens or even hundreds of thousands of dollars.)
IF YOU'RE ON MEDICARE and are traveling internationally. You'll want to consider a policy that includes medical expenses, since Medicare doesn't typically cover events outside the country.
Skip it:
IF IT'S A SHORT, simple, and inexpensive domestic trip.
IF YOU'RE SPENDING LESS THAN $5,000, or if you don't mind losing the value of your trip should something happen before or during your vacation. Also, if you have insurance that would cover a medical emergency or medical evacuation, you may not need a policy.
IF YOUR TRIP INCLUDES COMPONENTS THAT AREN'T COVERED BY INSURANCE. For example, say you're staying at a friend's house, using a flight voucher, or redeeming frequent flier miles for your vacation. Travel insurance would probably be minimally useful. (Some travel insurance policies may cover the cost of redepositing miles when you need to cancel for a covered reason.)
IF YOU HAVE A PREEXISTING MED- ICAL CONDITION THAT WOULDN'T BE COVERED. Read your policy carefully; some travel insurance policies do cover existing medical conditions when certain requirements are met. Normally, preexisting conditions that are controlled are covered if the policy is purchased within a certain time following initial deposit and payment of your trip.
IF COVERAGE WOULD BE REDUNDANT.
For example, if your credit card or other insurance would cover the same event—then don't worry about it. Note that some cards won't cover items like medical evacuations, so if that's important, then think about insurance. (Most credit cards do not cover medical expenses, and almost no credit card covers for cancellation and interruption.)
How do I find a travel insurance policy?
An online search for "travel insurance" is likely to pull up a long and confusing list of travel insurance choices, but there are really just three options.
BUY DIRECT. Companies sell insurance policies directly to travelers, usually online. The big players are Allianz, CSA, and Travel Guard. A full list of other insurance companies worth checking out is on the U.S. Travel Insurance Association's website.
BUY THROUGH YOUR TRAVEL COMPANY. Many travel companies, including airlines, cruise lines, and tour operators, offer optional insurance directly to consumers. These can be a good deal, but it's worth shopping around before deciding to buy one of these policies. Also, be careful of tour operators or cruise lines that offer generic protection services. They won't cover you if the company goes belly-up.
BUY THROUGH A TRAVEL AGENT OR THIRD PARTY. Your travel agent may offer an insurance on that in a moment. policy. More in that in a moment. You might also consult an online company that specializes in com- paring and evaluating insurance policies, such as Squaremouth, Travel Insurance Review, Trip Insurance Store, and InsureMyTrip.com. These can be useful resources for quickly finding the best travel insurance policy for your circumstances.
Travel insurance is extremely competitive, and by checking with multiple sources, you won't just find better terms or prices, but also avoid buying a potentially useless policy.
How much should I pay for travel insurance?
We've already talked about situations that call for travel insurance and where to find it, but how do you know if you're getting a good deal?
There's no authoritative buyer's guide that can tell you whether you're looking at a bargain or a rip-off. That's because no two travel insurance policies are exactly the same. They vary according to your age, state of residence, and types of coverage.
Travel insurance typically costs between 4 and 8 percent of your trip's prepaid, nonrefundable cost. However, a cancel for any reason policy can run you 10 percent of the nonrefundable cost, or even slightly more. Your policy may be more expensive if you're older or engaging in a risky activity that makes a claim more likely. A word of warning: If the policy is less than 4 percent of the cost of your vacation, that should raise red flags. Too-good-to-be-true trip "protection" policies have cost travelers millions—and perhaps tens of millions—in unpaid claims. If it's really travel insurance, it will be underwritten by a reputable insurer. At the same time, policies that cost significantly more than 10 percent of your trip's prepaid, nonrefundable cost may also be a cause for concern. Read the terms very carefully, and make sure there's a good reason why you're paying that much for your insurance. One way to check if your insurer is legit is to find out if it belongs to the U.S. Travel Insurance Association. Its site lists every member.
When should I buy insurance?
You can get travel insurance up until the day before you travel from some travel insurance companies, but the sooner you buy your policy, the better. Why? Well, let's say your airline declares bankruptcy between the time you book your vacation and your departure date. You'll still be able to buy a policy the day before your departure, but if your airline has already filed for Chapter 11 protection, then the policy won't cover the airline in the unlikely event that it stops flying.
Another reason: Most travel insurance policies will offer coverage for preexisting medical conditions that are under control, if you buy the insurance within a couple of weeks of your first trip payment (other conditions might also apply). Since up to 20 per- cent of claims could be traced to preexisting medical conditions, this could be an important point, and it removes another potential reason for denying a claim. So buy the policy sooner rather than later, and keep the cost between 4 and 8 percent of your prepaid non-refundable outlay, and you're on your way.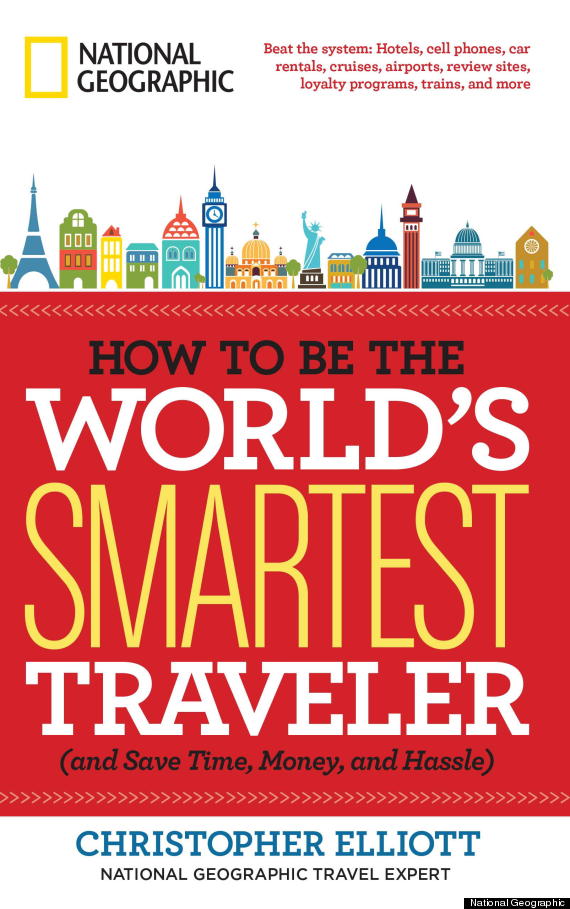 Related
Before You Go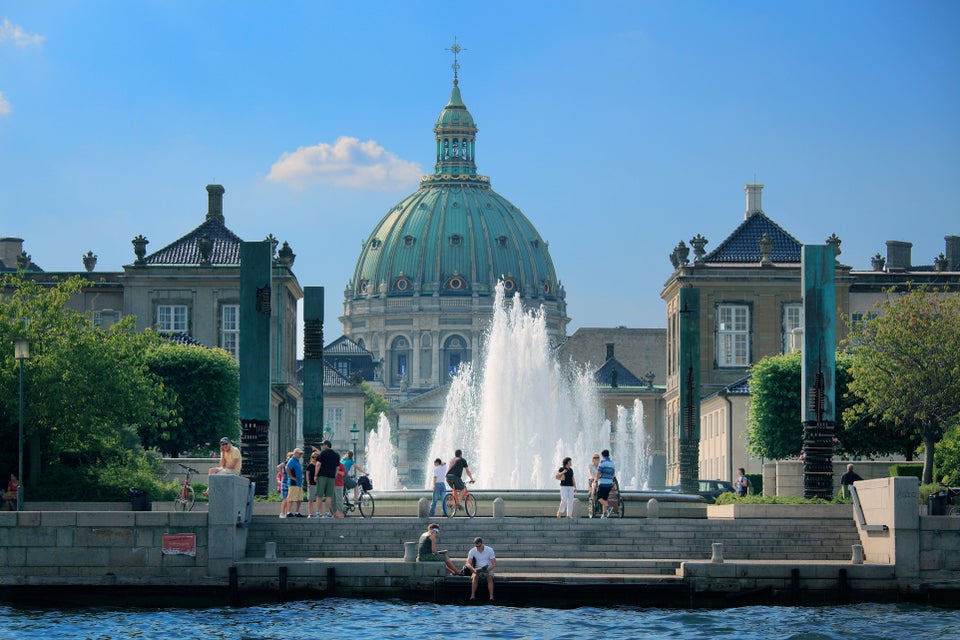 Friendliest Cities