It's the perfect place to eat a snack, read a magazine, take a nap... or just pretend nobody exists at all.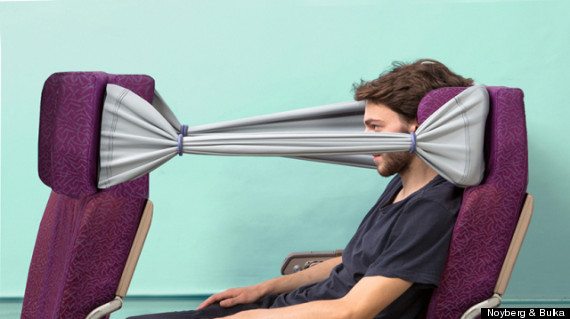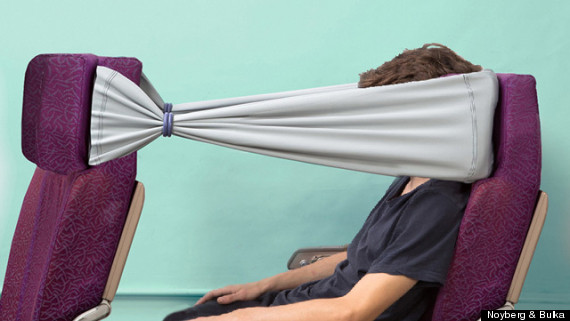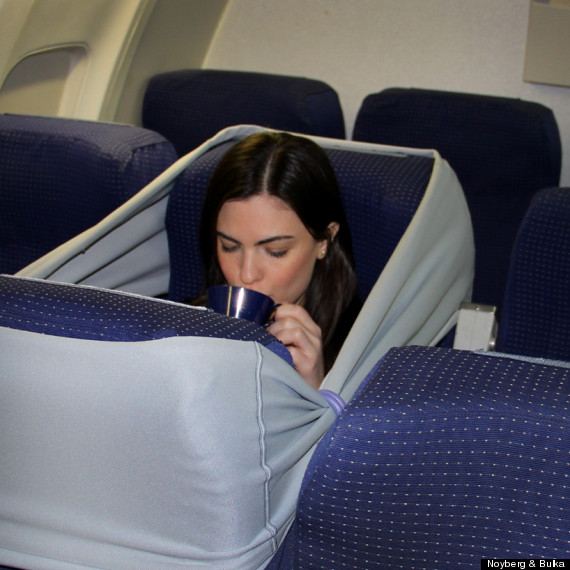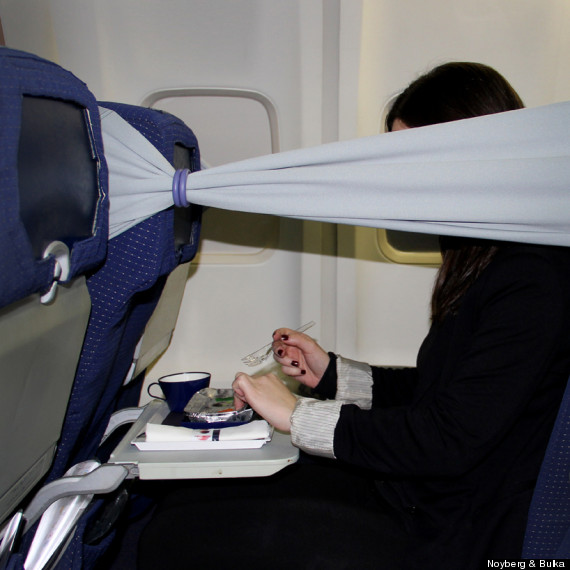 The B-tourist is made from a soft, stretchy fabric that loops around airplane seat backs. Two plastic rings allow travelers to adjust the width of their private sanctuary -- perhaps you want it fully expanded for mealtime privacy, but you'll definitely open things up when the beverage cart stops by.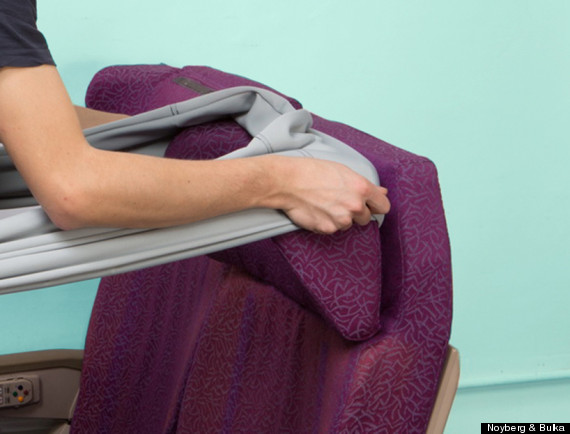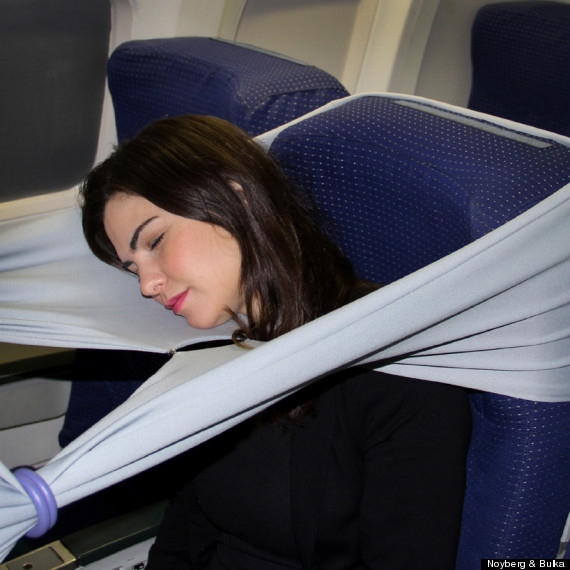 Unfortunately, the B-tourist has yet to hit the market (collective, jetlagged *SIGH*).
We can only hope that it will one day become available for purchase, changing the lives of coach-class travelers everywhere... and until then, our HoodiePillow will have to suffice.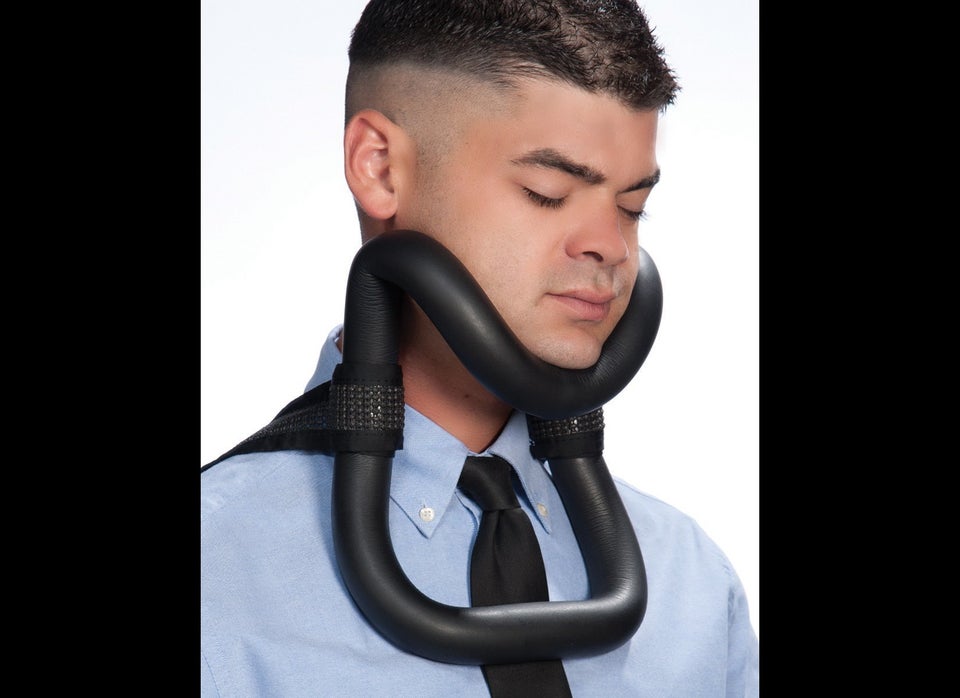 World's Weirdest Travel Gadgets