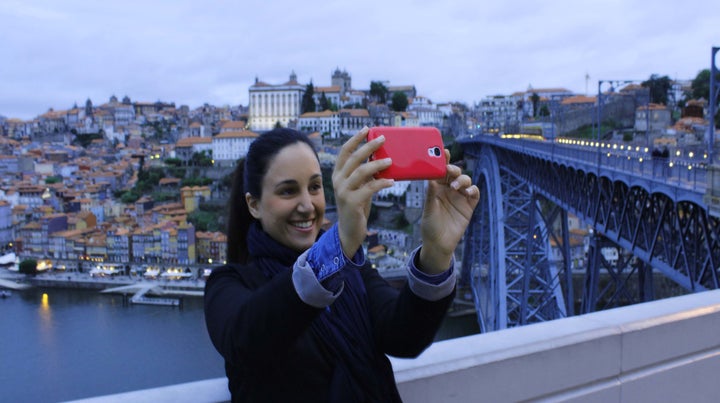 I hear people saying they would love to travel and explore new cities and countries however money is an obstacle. We have money to spend on expensive clothes, shoes, handbags, hi-tech accessories; gadgets etc, but think, what's more important? Investing in life experiences or having the latest designer stuff?

Well my theory is: invest in life experiences, and more specifically, invest in travel. Travel investment will make you happier. If you don't travel you won't have the chance to see what's out there. Just reading books, travel guides, watching videos, photos and listening to other's travel stories has nothing to do with experiencing it yourself.
In school, history was one of the most boring lessons. Now, I love learning about history of a place I'm travelling to. I remember they taught us about Rome history but I didn't really care. However, when I visited Rome I was amazed by the history and architecture and the fact that it's an 'open air museum'. I visited the Vatican, the Colosseum, Pantheon, St. Peter's Basilica, Castle Sant'Angelo etc. This is just an example. I love taking the sightseeing buses, get my earphones on and listed to the tour guide describing all about history while passing from places – "Traveling makes history come alive".
Think of how many times you have travelled and how you felt. How many memories you have gathered, and how many photos you have captured? What kind of food you have eaten what new cuisines you have tasted? Everything that happened to you, good or bad, was an adventure. Every time you'll say stories to your friends and family about your travels or look at your photos, you will definitely see that it was the best investment you have made.
A quote I always have in mind every time I'm about to book a travel and spend money is:
"Traveling is the only thing you buy that makes you richer."


Below I'm sharing some of the memories I've made during my travels.
"I enjoyed a cruise in the Norwegian fjords, had a dinner 327 meters underground at Wieliczka salt mine in Krakow, felt sad at the Auschwitz concentration camps in Poland, waited for a delayed train in snowy Myrdal in Norway (altitude 866 m) at -15 degrees Celsius, got on the Flam Railway, one of the world's steepest railway lines, went on a 7 hours road trip from Paris to Perros-Guirec (580 km) in one day, stepped on the Pink Granite Coast in France, walked from Germany to Poland (Slubice) by crossing the boarders in Frankfurt Oder, watched the Disney parade in Paris Disneyland, tasted a 50 years aged wine in Lisbon, felt amazed by seven million tulips in Keukenhof in Holland, I've almost fallen off a Yatch in Milos on a windy day, twisted my ankle in Milan, got the train from Newcastle to Liverpool and back on the same day (8 hours travelling), had a drink at an ice bar in Stockholm, tossed a coin in Fontana di Trevi, enjoyed the best sunset in Santorini, toured 3 Greek islands on a motorbike, experienced an opera in Verona."
Popular in the Community