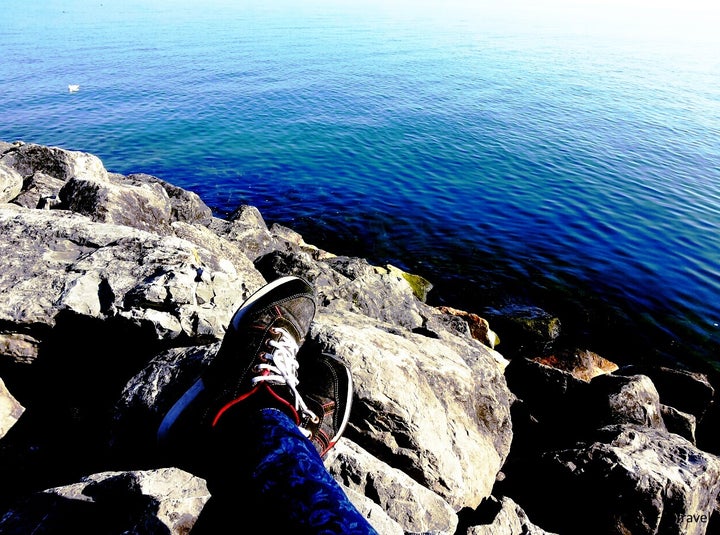 In today's fast life filled with commitments, we all need a break. A break which rejuvenates us and let us take some time dedicated to ourselves only. They call it "Me time"! Yes, it's true! We all need me time. To love ourselves, to get real feel of life, to be free from our over demanding schedules.
My grandfather used to tell me a story of when I was in college. He was a farmer back in 60's in India. He used to work all day in the farm, taking care of all crops he cultivated and when he returns home in the evening, he used to bring some fresh vegetables from the farm for the dinner cooked by my grandmother. One day, He was back from farm and forgot to take vegetables along. When in home my granny asked him about it, he said "I will bring fresh fish, just keep your masala(authentic blend of Indian spices used while cooking curries)." And he went to the pond near the village with his fishing net and in an hour or so my granny was cooking fresh fish! "We used to have so much time in our hand" He said."Even after work, that we could go fishing, now you don't even have time to at least enjoy your food", and we both laughed. He said it right! We don't have time to enjoy our food, to play with our kids, to admire a calm evening, to have a perfect 8 hour sound sleep. Here comes the need of Me time. But is it possible for us to take that time out of the routine? Well sadly the answer is NO! That's why we need vacations. Travel is the new me time in today's age.
Traveling to a new place generates positive vibes in mind. Brain is a vivacious learner and a new place gives it opportunity to learn new dimensions of living. I remember when I was traveling in Sweden, I used to compare each thing Swedes have to the things we have in India. It was the best year in my life. I tried learning the new language, visited beautiful places, tasted their unique food and something inside me changed forever! I learned that I can deal with myself better, I can manage my own chaos more calmly now. Travel helped me grow as a person. It gave a new outlook to me. When I remember people whom I came across while traveling, I forget my own problems. When I remember a travel receptionist in Greece who left her job to work in Santorini, I know in my mind that you need to stand up for your life decisions. When I think of an old lady in a Swedish bank who started traveling at the age of 60, I know that making life changes is good and age is just a number.
Travel changes your perspective of looking to world. It makes you feel more, live more, every moment...A moment at a time! When I was in Paris, I was overwhelmed by the unquestionably charming vibes of the city. All I wanted was to spend my entire day sitting in front of Eiffel tower, admiring its views. I remember I felt so calm, so happy at that moment! I just can't explain it. There are no words for it. I started feeling the beauty of our world more. I truly started loving it. Travel gave me more calmer attitude towards my problems. When you sit back and relax at an unknown place, you start thinking better. You analyze your life more thoroughly. Travel helps us grow. To be better... To be more outspoken and at the same time introvert too.... Travel is the new Me time!