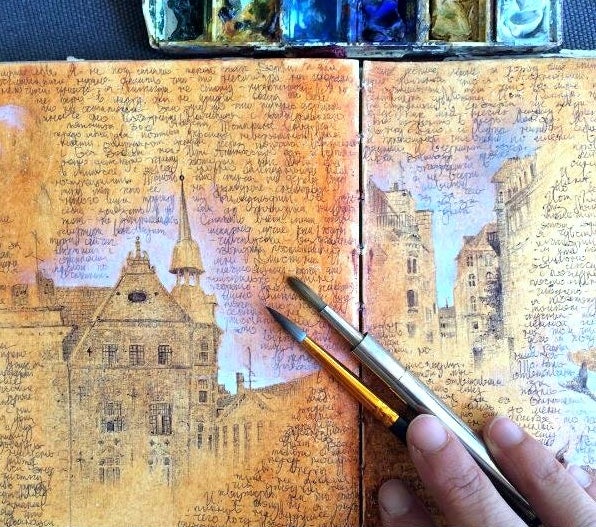 Both abroad and at home, Brodsky layers sketches of the places she's visited with private thoughts in long, looping handwriting. The result is a collection of exquisite journaling inspiration for travelers of any artistic ability: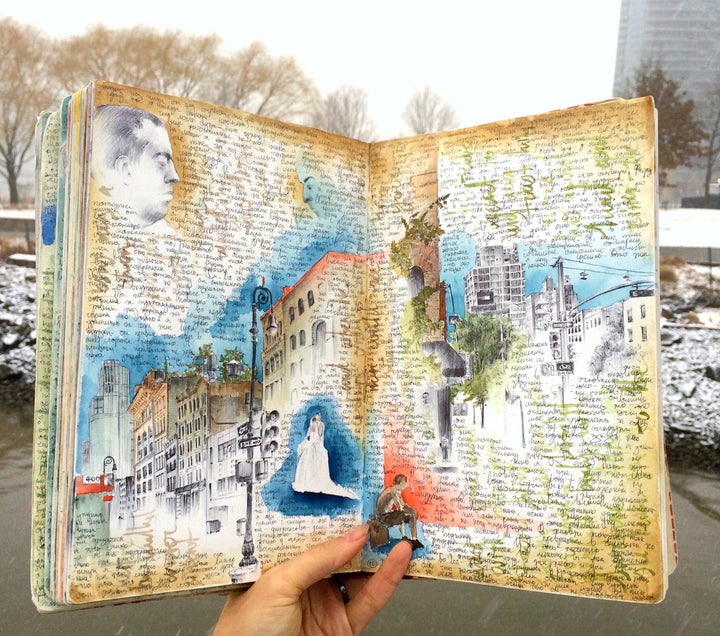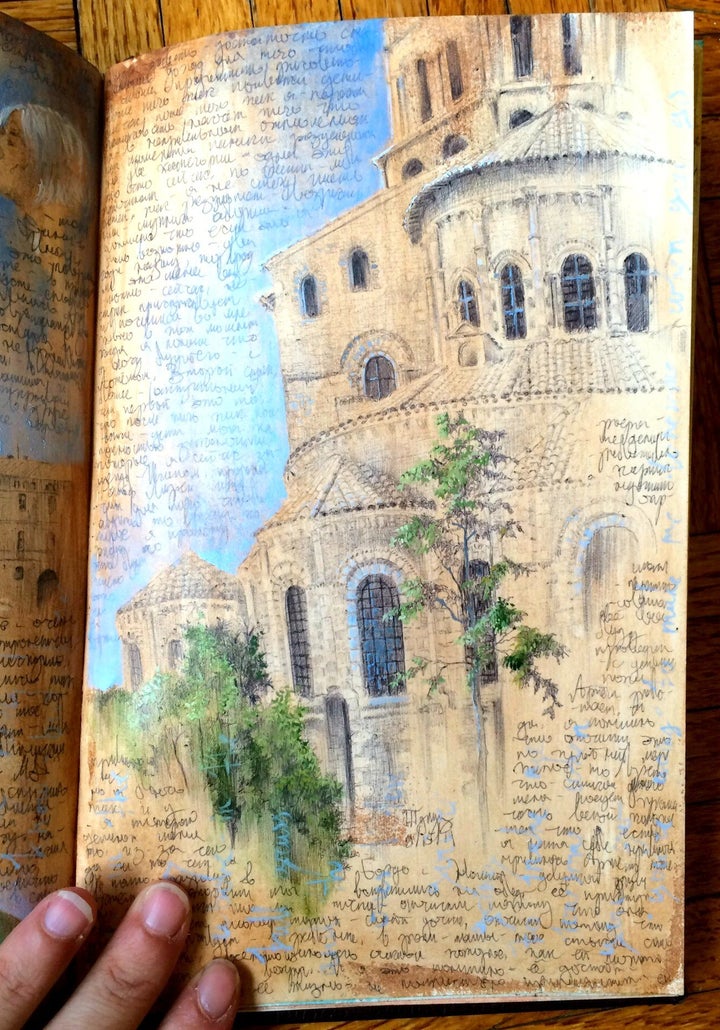 Even non-artists can copy Brodsky's method. First, find a sketchbook you love ― "After all, it's something you're going to be spending a lot of time with," she told HuffPost ― and fill it with sketches of your surroundings. Color as you please with paint or pens, and add words as they come to you.
"Training yourself to truly pay attention to your surroundings, whether it be your everyday life or more exotic travel locations, is a way of bringing more magic and awareness into your life," Brodsky said.
After seeing her results, we're inclined to agree.