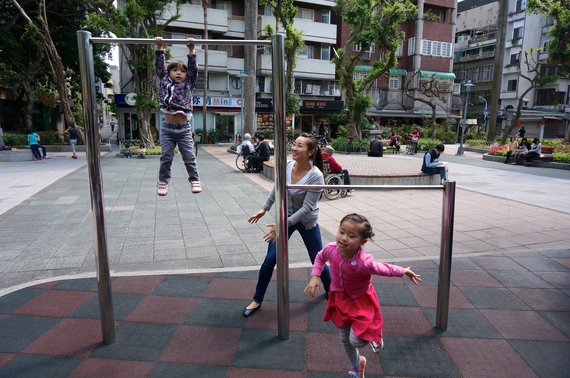 Dollar. Baht. Won. Yen. Renminbi. Cordoba. Peso. Euro. The world has a dizzying array of currencies. But the funny thing about money is that it's only worth something when you are using it in that country. Baht is not accepted in Australia, and Australian dollars are not accepted in Thailand. These currencies allow you to buy the things you need when you are in the country that accepts them. Step out of the borders of that country, and the currency is essentially worthless. The currencies we have today are merely for transactional purposes and hold little or no value.
Travel teaches you that time is really the only valuable currency in life. We all start out with the same bank account with a deposit of about 30,000 days in our lives (approximately 82 years). One-third of those days are used for sleeping, so we're now down to 20,000 days for conscious activity. Tack off another 10,000 for working and studying and we're now down to 10,000 days for other activities such as eating, showering, bathroom breaks, and playing.
Our time in this world is finite. We're all dealt the same number of chips when we enter the playing table of life. How much control we have over our time and how we spend our time are really the only deciding factors if we are rich or not. The Dalai Lama, when asked what surprised him most about humanity, answered,
"Man. Because he sacrifices his health in order to make money. Then he sacrifices money to recuperate his health. And then he is so anxious about the future that he does not enjoy the present; the result being that he does not live in the present or the future; he lives as if he is never going to die, and then dies having never really lived."
For me, I thought I had it all at age 28. We bought our first house in California, we had closets full of clothes, we had a car, we had a comfortable savings, I had a promising job in a growing company, and we welcomed our first daughter into the world. From every angle, I could be viewed as actualizing the "American Dream" before I was 30 years old.
Over time, the satisfaction of buying our house faded away, the property taxes rolled in, the pressure at work increased, and my time away from my family snowballed with more time spent at the office and on business trips. Control over my time was no longer in my hands, but rather in the clutches of my employer and the bills I had to pay.
I needed out. I searched, prayed, and hoped. Then I found my way out. I found a job at an even bigger company that would allow me to travel as well as the freedom of working at home. I soon realized that I could work remotely 100 percent of the time. I was getting paid full-time, but didn't have the obligations of getting ready for work, commuting to and from the office, and wasting my time appearing busy when my work was actually done for the day. I had the opportunity to be a stay-at-home Dad and watched my babies grow up to be little girls without missing much in-between.
It was during these few years that I realized that freedom with my time was more important than money. I was able to batch schedule most of my conference calls in the morning and tried to only check emails twice a day: once in the morning and once in the afternoon. Once I prioritized my time, I was able to do things that I wanted to do.
I went to the gym during the middle of the afternoon before the after work crowds came. I enjoyed early dinners with my family. I took my kids to the park for pre and/or post dinner walks and time at the playground. I took care of errands like grocery shopping and tending to housework during the weekdays. On weekends, I'd unplug completely without checking email and free my head space and time to focus on being with my family and enjoying the experiences I had with them.
Family travel also took on a new meaning as something that needed to be done earlier than later. Within a two-year span, my two daughters would travel through more countries than I had in the first thirty years of my life (ten in total). Not only would they be able to see many new things and experience different cultures, but they would be able to do this while they were young and in the guidance and care of their parents.
As a father, I have two constant reminders of the how quickly my time is passing: my daughters, ages 5 and 2. As they grow and celebrate the milestones in their life, I realize that these moments disappear as fast as they come. Fortunately, I've been able to free up my time to experience as many of these moments with them as possible. Soon they won't be little kids anymore. They'll create their own social circles and pursue their separate interests and eventually I'll be on the periphery looking inward on how they blossom to be the women they were meant to be.
When your life comes to its end, people won't be talking about how much money you had in your bank account or how long you spent at the office. People will be talking about what you meant to them when you spent time with them. So start living a life that's worth living, one that makes the most of the precious time you have in this world.
Cliff Hsia is a father who is determined to live a better than normal life by traveling the world, slowly and purposefully, with his wife and two young daughters. He writes about travel, family, love, happiness, faith, and everything else that life throws at him.