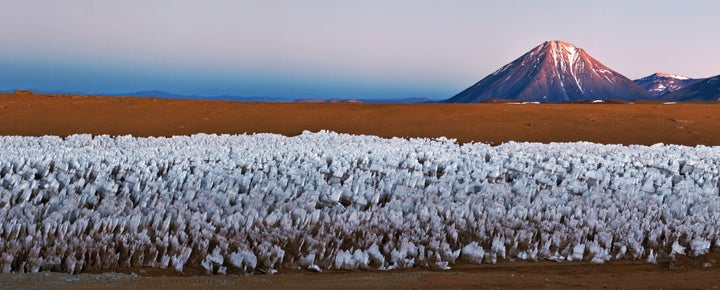 Britain's most famous secret agent is back in the news. And as the James Bond franchise celebrates its 50th anniversary and the world awaits the debut of the newest film, Skyfall, it's an ideal time to infuse your next trip with a bit of Bond-style excitement.
Latin America has played a prominent role in several 007 adventures. So, to help you plan your next international spy-worthy adventure, here is my list of must-see Bond locales in Latin America.
Brazil: The nail-biting scene that took place aboard the tram going up Sugar Loaf Mountain in Rio de Janeiro is a classic scene from Moonraker -- and while that type of car is no longer in service, you can see a vintage model just like it on display at the first stop up.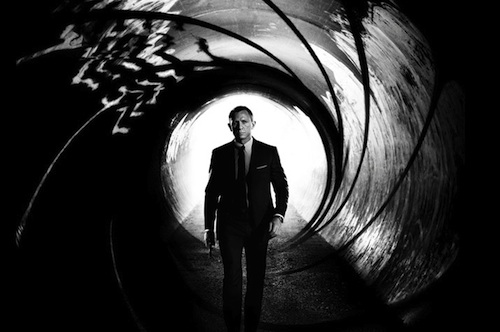 Photo: Sony Pictures Entertainment
Chile: The Atacama Desert is so otherworldly that it's been used as a research site by NASA for years, so it's no surprise that it made a great backdrop for Quantum of Solace. Specifically, Bond was at the ESO Paranal Observatory, which is home to the VLT (Very Large Telescope) and what is billed as the world's most advanced optical observatory. Paranal even has its own accommodations, the ESO Hotel (also called the Residencia), used primarily by visiting scientists and engineers, which was where villian Dominic Greene was found by 007. You'll do better by staying at one of the stylish luxury hotels in and around San Pedro de Atacama.
Mexico: Check into the Gran Hotel Ciudad de Mexico in Mexico City -- a classically elegant property in the historic downtown -- and you'll be staying in what was called Hotel El Presidente in License to Kill. In Acapulco, you can actually buy the fabulously over-the-top Villa Arabesque, a 44,000-square-foot villa where James Bond landed his helicopter in the same movie. Complete with stunning views of the Pacific Ocean as well as its own 200-person disco and 60-person dining room, the property is listed for $29 million. (If that's a bit beyond your wallet's reach, you can still sleep in hotels where celebrities stayed when visiting Acapulco, Mexico's original jet-set destination.)
Panama: You'll need a bit of imagination as you travel like Bond in Panama, as many of the scenes shot here for Quantum of Solace supposedly took place in other countries -- including Haiti and Bolivia. The National Institute of Culture in Panama City, for example, stood in for a fictional hotel in Bolivia (to further test your knowledge of destination doubles in other movies set in Latin America, check out my article, Destination Doubles: Do You Know Where These Movies Were Filmed?). When it's time to turn in for the night, consider checking into the super-elegant Canal House, a luxurious boutique hotel in the heart of the historic Casco Antiguo district where Daniel Craig stayed during shooting.
Puerto Rico: The Arecibo Observatory -- the world's largest radiotelescope, and home of the National Astronomy and Ionosphere Center -- was a dramatic backdrop in GoldenEye. The visitor center makes it easy for non-spies to learn more about this scientific research center through audiovisual exhibits, or you could enroll in the 16-week Pre-College Saturday Research Academy. Should some sinister genius build an earth-destroying space station, you'll be better prepared.