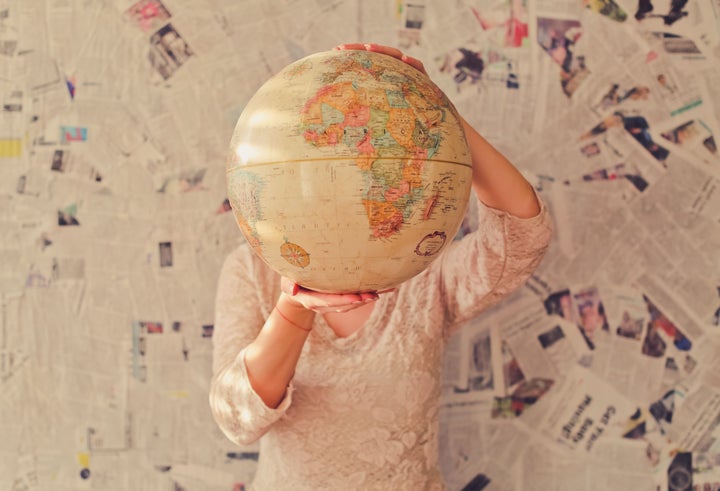 Summer is practically here! That means warmer weather and new possibilities to venture out and explore your surroundings. If you want to get out and explore or go on vacation but don't have a ton of money to dedicate to travel, that doesn't necessarily mean you can't take a fun trip this summer.
It's best to start by planning your trip early and saving up in advance. That's what my husband and I are doing for our trip to Florida later this summer. While I'm a big fan of saving up for travel well in advance, I also enjoy implementing some frugal hacks and ideas to cut my expenses so I end up under budget.
Traveling when you can't afford it really sucks – trust me I've been there. It adds extra stress and worries that you don't need so focus on establishing your spending limit and keeping things affordable.
If you're looking to travel on a budget this summer, here are some tips on picking great places to visits, whether it requires land or air transportation.
Day Trips
Enjoying the summer can mean a day outing with family, friends, or simply on your own. Day trips are great for nearby attractions or national parks. I did a fun day trip during a staycation a few years ago and it was a great way to do some light travel and still save money by being able to sleep in my own bed at night.
Make the most out of the entire day by waking up early in the morning and heading out to your destination. Have all you'll need prepped, packed, and ready to go.
Split Costs
Save money on meals by packing a lunch or dinner. Or budget dining out near your destination–what better way to truly explore an area than to eat? If you are accompanied by friends or family, you can split the costs to save even more.
If you're heading away from urban areas, sometimes gas is cheaper there. So be sure to fill up before heading out and take advantage of the savings.
Splitting costs was how I pulled off a fun and cheap vacation to Wisconsin Dells this past spring break with my friend. I brought my son and she brought her kids. While I drove, we both split the costs of the room we stayed in and gas.
Location, Location, Location
Whether you are an outdoors person or an urbanite, there are great options for you to choose from. However, if you're traveling internationally, location is super important. Some countries are cheaper than others. For example, if you're coming from the U.S., a South American country or a country like Thailand would be much cheaper than a country in Europe.
Explore Nature
Hiking is a great way to exercise and explore natural landmarks when you're traveling. Plus it's super cheap. State parks are often free and other parks are cheap to get into.
You can also boat, fish, and camp for cheap as well.
A quick Google search for state parks will give you the closest options to you or the location you're traveling to. If you would like to search for a place with more historical significance, the National Park Service provides their own search engine and allows you to find a park closest to you.
Embrace the City
If you're more of a city person who loves to be around lots of attractions and play tourist, there are countless options available in most busy cities. The best part about exploring a new city is that you can take advantage of some savings methods that locals use, particularly public transportation.
Be sure to also search for free activities many cities offer and check out sites like Groupon and LivingSocial to check out deals.
If you would like some options or inspiration, Fodor's Travel is been a trusted resource offering expert travel advice for every stage of a traveler's trip.
Weekend Getaways and Vacations
For those ready to a plan a weekend trip or vacation, you can use some of the resources I'm going to mention below to plan and enjoy it on a budget.
Getting There and Staying There
Once you have your location picked out, it's time to plan your method of transportation and lodging.
Travel Pirates is a great way to start your vacation planning. The site offers deals ranging from airfare, activities, to full vacation packages all over the country and the world. From the beach of Spain to adult summer camp, Travel Pirates has a deal for you!
The site's deals list clearly how and where to take advantage of it, particularly, take note of their lists of airports where the airfare is provided. Only certain airports will qualify for the deal.
Don't let that discourage you, however. If you don't see your closest airport listed on Travel Pirates' deal, Hopper has you covered.
Download this app for Android or Apple, and you can keep track of flights from your airport to your destination. After entering your destination, you will select certain dates of intended travel.
The app will then give you the cheapest airfare for that time period. They will also state whether they predict cheaper flights in the future or if you should book now. If they suggest waiting, you can set the option to "Watch this Flight." The app will give you notifications on any price drops or if they don't predict any further price decreases.
Lodging
Plenty of sites like Expedia and Kayak allow you to compare hotel rates, but a growing service is allowing for travelers to save on lodging.
Airbnb allows for residents of an area to list their home, apartment, or even a spare room, for travelers to feel welcome, and often at a lower price than a hotel room.
The potential traveler creates a profile and searches the site for a place to stay during the dates of travel. Potential places are displayed with details regarding amenities and the owner's rules of stay. The site also provides reviews for the place and the owner from other travelers, which helps you make an informed decision.
If you like a place, you need to request the space to the owner directly. At this point, you will have already read their rules regarding refunds–read carefully as some listings have a very strict policy. Certain properties will allow you to enter your dates and book your stay instantly, but others will require the host's approval.
The request is then reviewed by the owner and if the dates work for them, you will have booked the space. Be aware, even though space is listed for your dates, the owner could refuse the booking because they may not have it available for personal reasons. Have a backup. Also be aware that an owner could potentially cancel a booking without notice.
Making it Happen
Traveling should not be seen as a luxury. Take advantage of all of your resources and plan a fantastic trip that doesn't go over budget. Remember, you don't have to go far to enjoy your surroundings.
Do you have any travel plans this summer? How to you plan on lowering costs and making it affordable?
Related