What would you do if you had a time machine? Meet your distant ancestors? Kill baby Hitler? See some of magnificent animals that are now extinct?
Unknown Tourism, a series of vintage-style images by travel company Expedia UK, is a throwback tribute to some of the creatures we'll never get to see. Human activity has wiped most of them off the face of the planet. (The golden toad is the one possible exception ― some scientists believe that creature died off as a result of manmade climate change, but one study suggests this may not have been the case.)
"These posters were intended as a way of commemorating some of the incredible wildlife we've lost, as well as revealing something about these countries that travellers wouldn't necessarily think of when they visit," Matt Lindley, who worked with Expedia on the project, told The Huffington Post in an email. "That said, if their visual appeal can also get more people thinking about biodiversity loss, that can only be a good thing."
For now, he added, the images are only available online.
In an era where numerous animals ― including the mountain gorilla, the black rhino and the pangolin ― face grave danger from humans, the posters are an eerie reminder of what we stand to lose.
Alaska: Go Glacial with the Steller's Sea Cow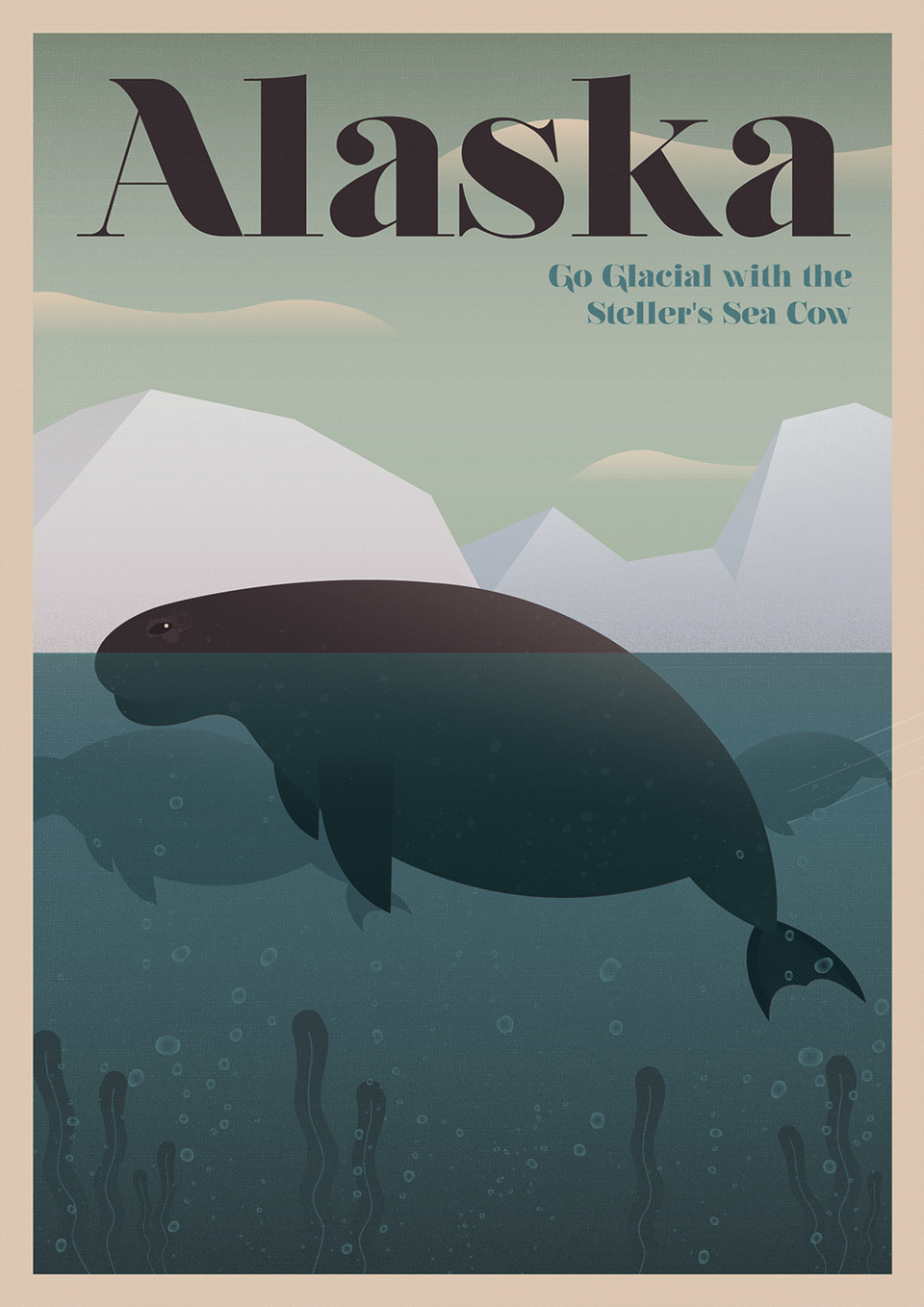 Mauritius: Meet The Dodo, Our Friendliest Resident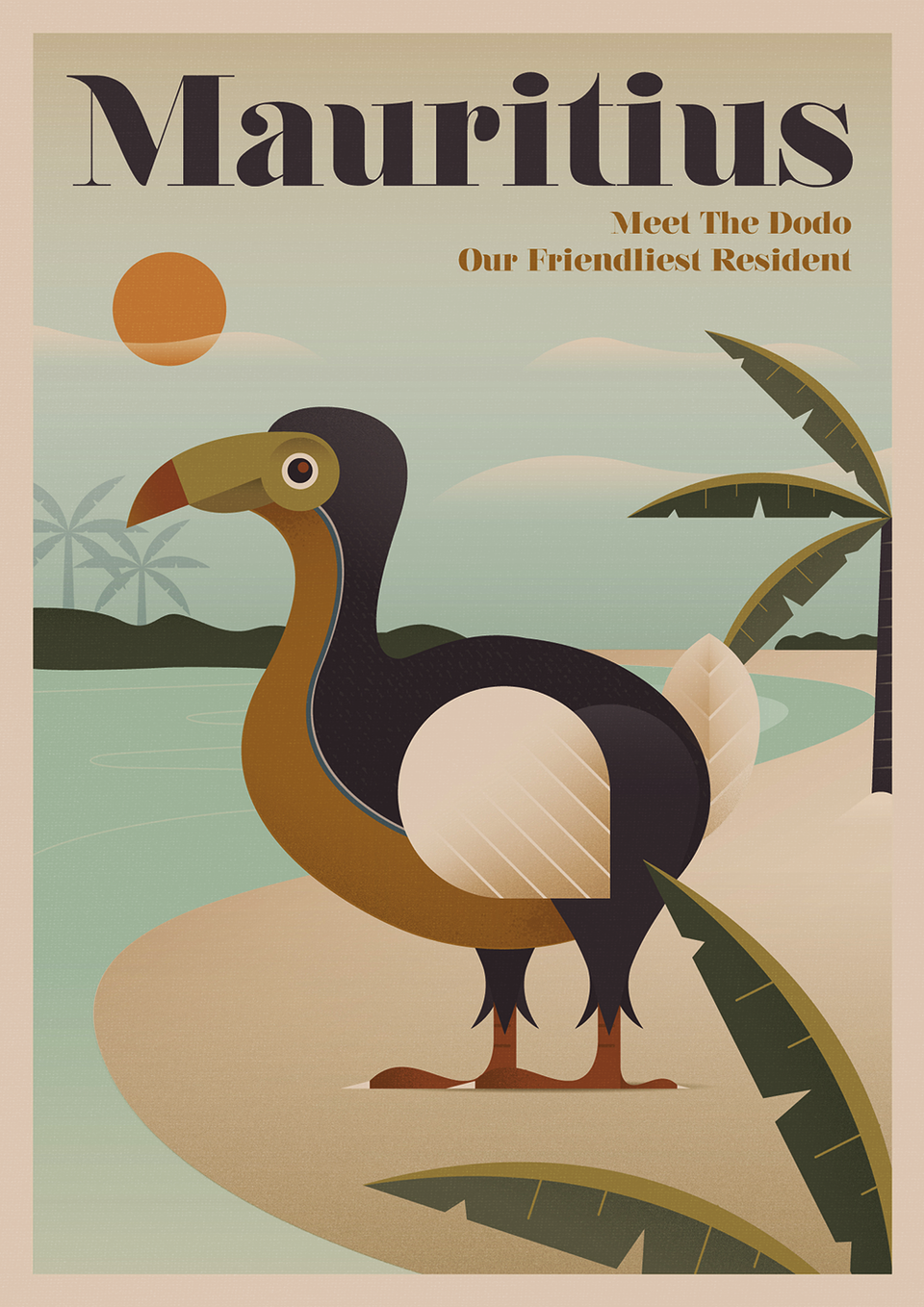 New Zealand : Walk with the Moa in the Land of Giants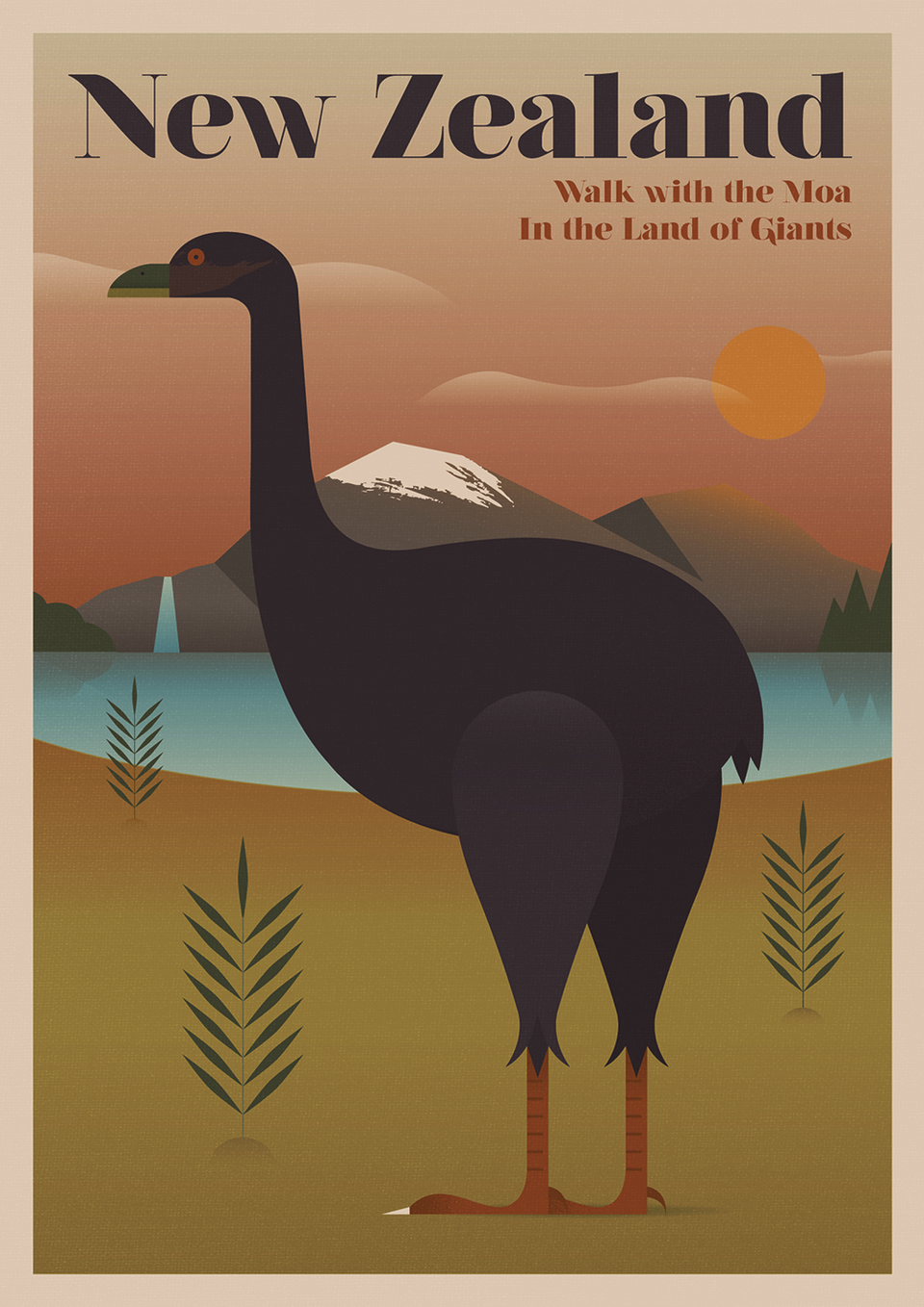 Tasmania: Earn Your Stripes, See The Thylacine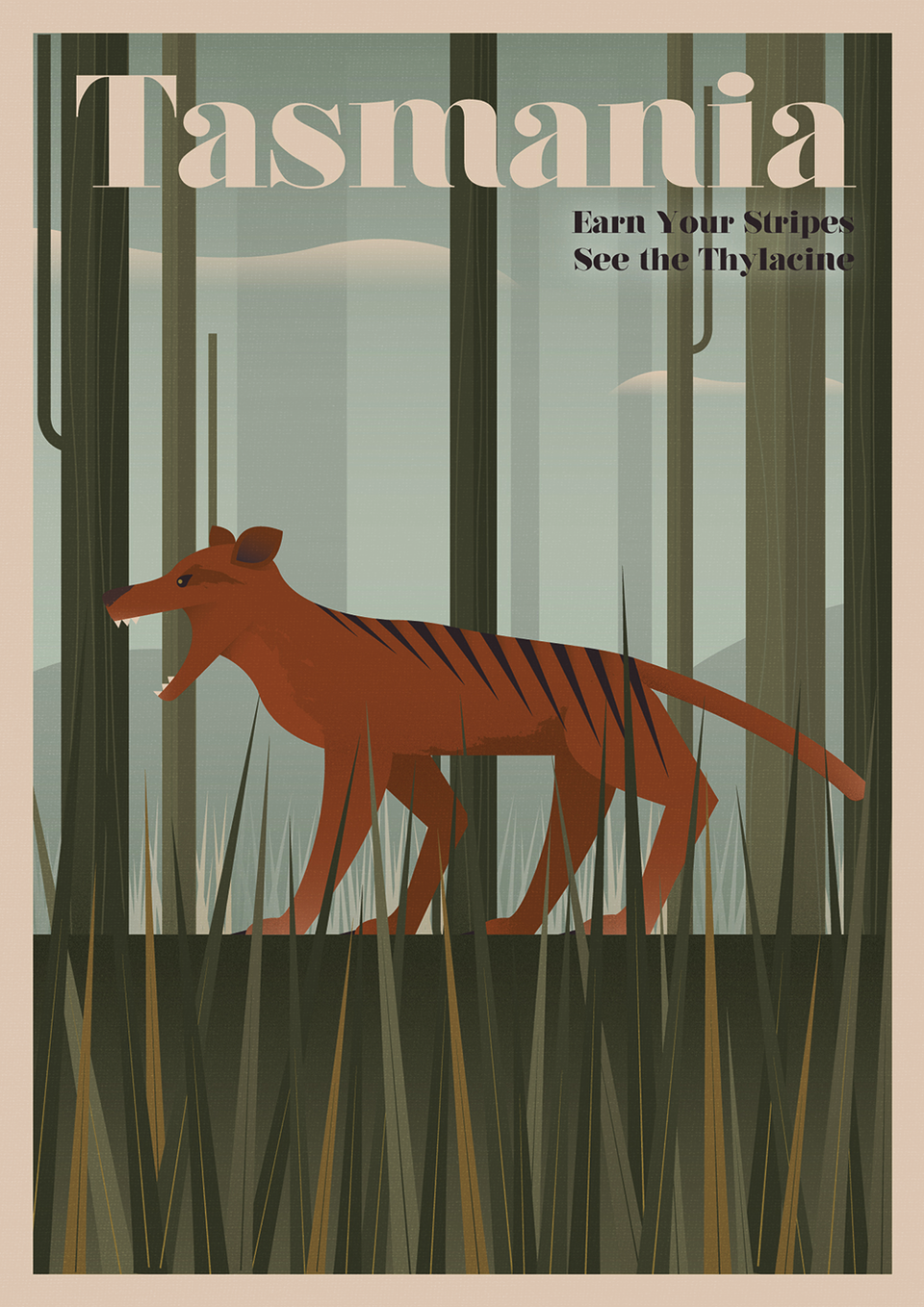 Jamaica: The Gem of the Tropics, Home of the Giant Galliwasp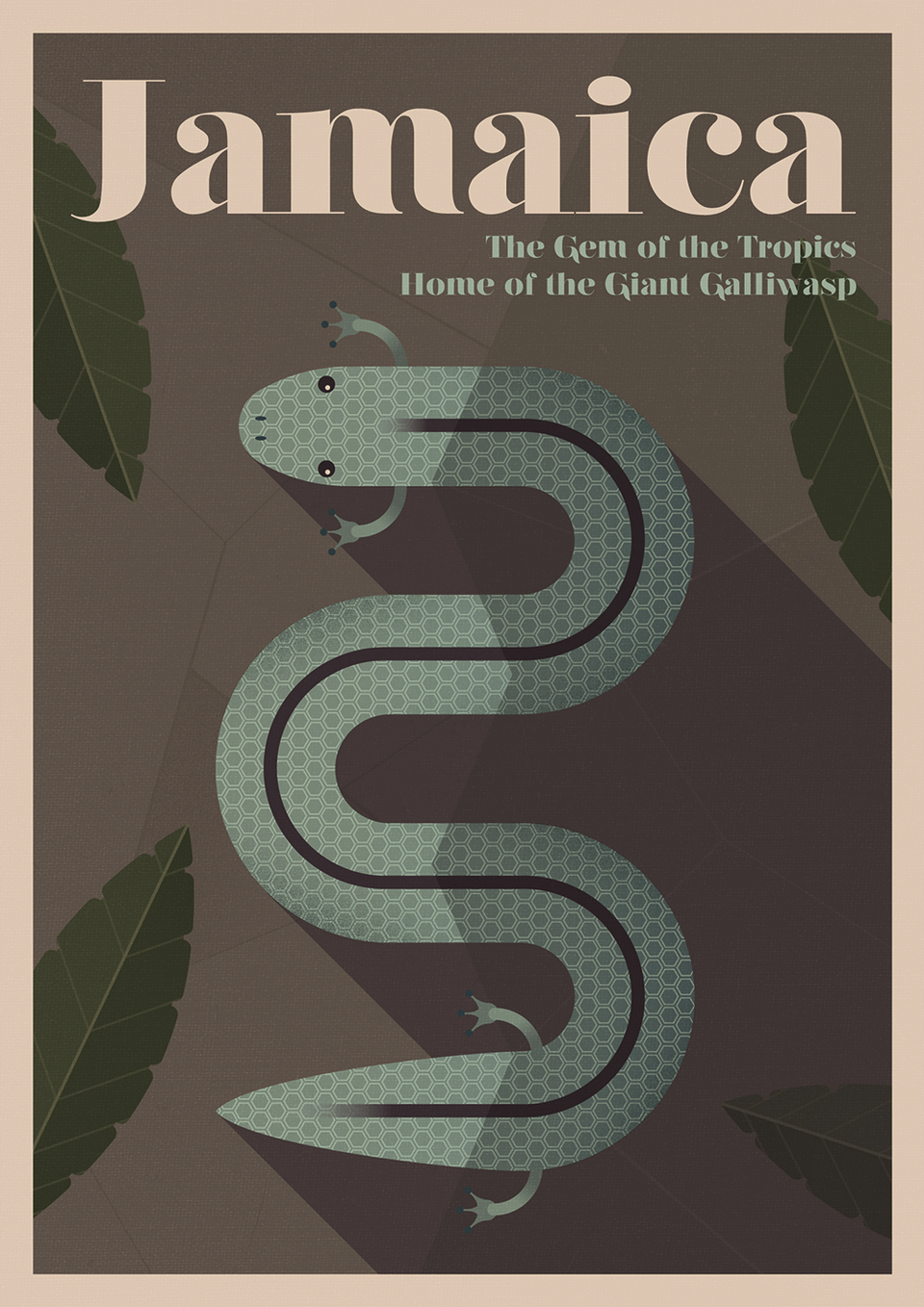 Costa Rica: Discover The Golden Toad, A National Treasure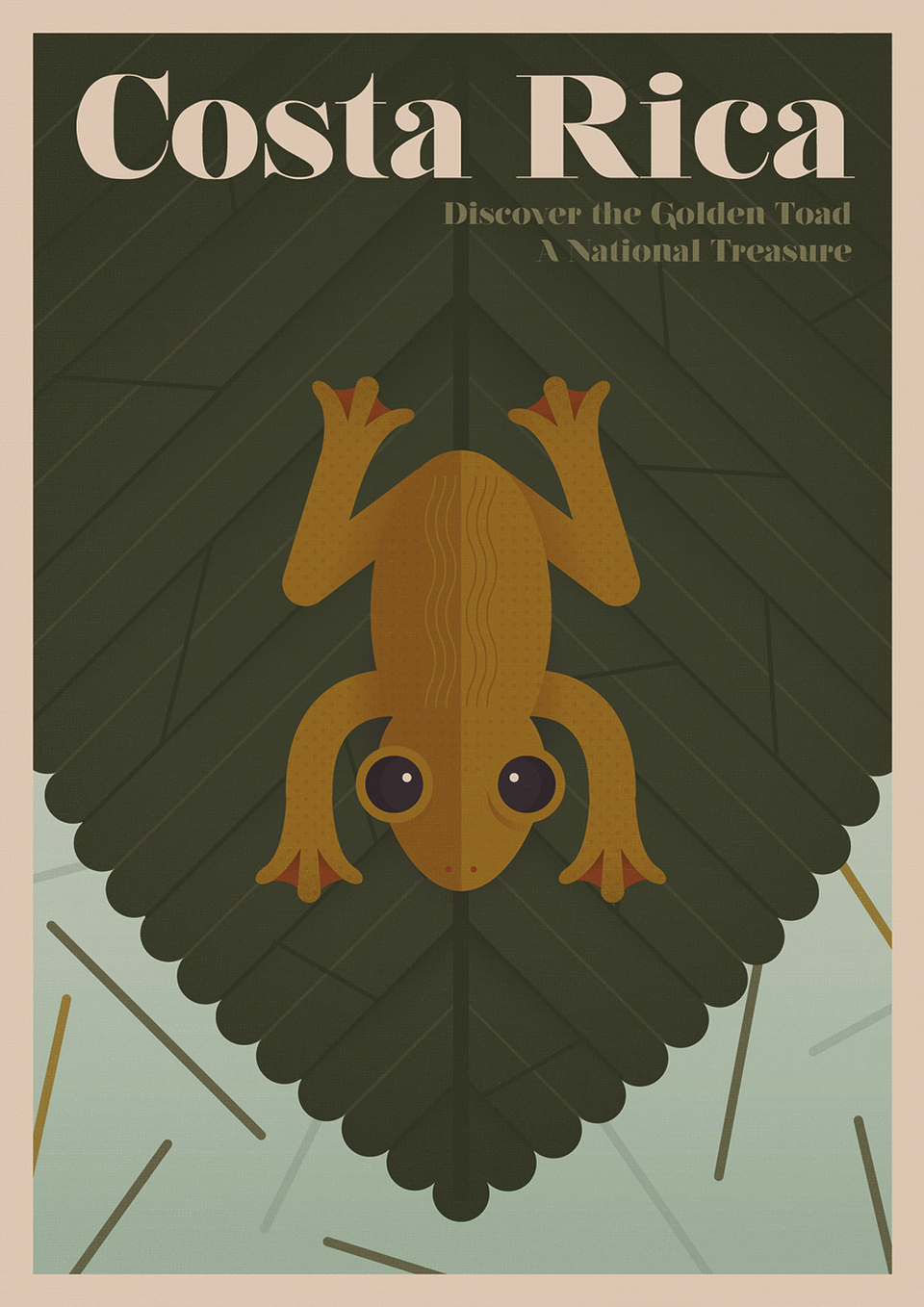 Clarification: Language has been amended to better summarize the findings of the 2010 study on the extinction of the Costa Rican golden toads.
Related
Before You Go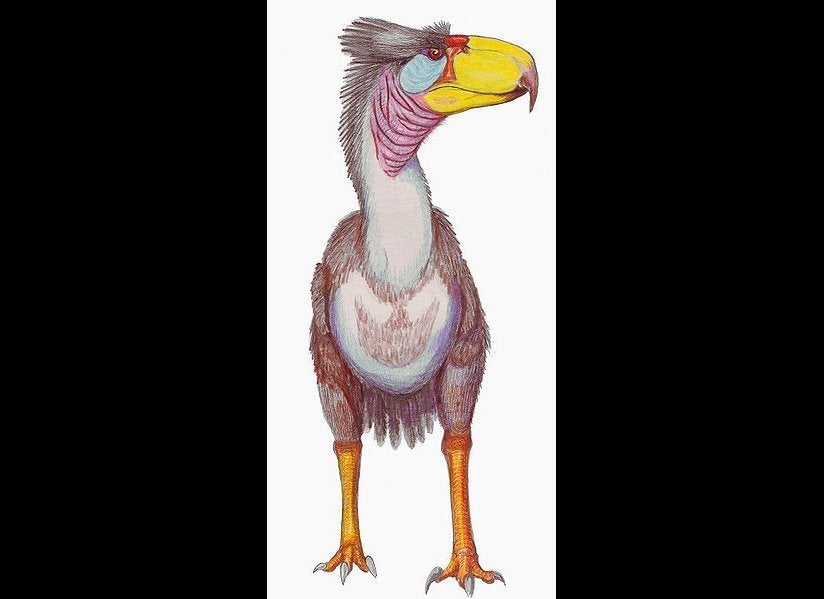 Extinct Prehistoric Animals
Popular in the Community