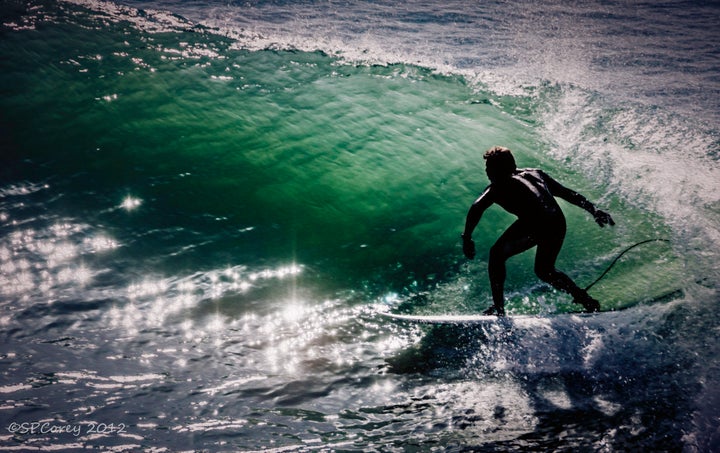 When you look back on 2013, what do you think will stand out: the Pilates classes you signed up for, the productivity goals you made, or the trips you took? Travel is always the highlight of any year, and in 2013, resolve to go see new things in new places.
Maybe taking a vacation every month isn't practical, but we sure wish it were possible. Regardless of how many getaways you plan over the next 12 months, here are a few ideas to consider adding to your 2013 list of resolutions.
January - Catch Snowflakes on your Tongue
If you live in a snowy place, this may be as easy as stepping outside your front door, but wouldn't it be more fun to catch snowflakes from the chair lift in between runs while visiting Steamboat Springs, Colorado where nearly 50 inches of snow had already blanketed the resort's base by the end of December. The Rockies are getting snow, so bundle up and go play in it.
February - Fall in Love with a New Place
Maybe a little getaway is just the thing to break you and your honey out of that Valentine's Day rut. Explore Amelia Island, Florida, by boat tour, bicycle or carriage ride and find a fresh seafood place that overlooks the water. For a really romantic getaway, stay in a bed and breakfast where you'll be pampered from the moment you arrive.
March - Take the Kids to a Spring Training Game
Sure, you can go to a baseball game during the regular season, but there's something special about seeing your favorite team up close at a Cactus League spring training game in Phoenix where the park is smaller and the weather is darn-near perfect. It's the ideal setting to teach your kids the rules of the game and how to put away a chili-cheese dog, cotton candy, frozen lemonade, popcorn and an ice cream cone - all in one day! I speak from personal experience. The world champion San Francisco Giants will prepare for the 2013 season under the sunny Arizona skies at Scottsdale Stadium.
April - Visit a National Park
Spring explodes in the Great Smoky Mountains - so put on your hiking boots and go out to welcome it! Most roads are open after the winter closures and the weather is warming up the lower elevations in April, making it a perfect time to visit one of America's most popular national parks. However, make sure to pack for colder temps at night and when in higher elevations.
May - Get Away with the Girls, Mom
To all you moms out there: you may feel like you should plan a family getaway for Mother's Day, but you know you'd rather just get away with the girls. Where should you go? You could play in Vegas, shop in L.A, but I think what's really on our wish list is a beach trip where you can score a deal - Cancun. After some fun in the sun, you'll come back to reality refreshed and ready to haul the kids around again.
June - Learn to Fish
Those pictures of kids fishing with their dads and grandpas tug at the heartstrings because so many of us have those memories. Recreate those fun times with your kids while dropping a line in British Columbia. Several freshwater lakes stocked with rainbow and cutthroat trout dot the Sunshine Coast area around Vancouver. Fishing here is family friendly, and kids under 16 don't need a license. For older teens and adults, get your Canada freshwater fishing license online and get out there.
July - Go on a Summer Road Trip
Please, can we agree to never have another "Staycation" again? Pack up the family roadster with enough junk food and electronic devices to while away the miles and go away for a week of swimming, boating, horseback riding, sandcastle making or whatever else you can find within a few hours' drive from home. We have a few road trip ideas, but my number one pick is Virginia Beach. It is just 200 miles from Washington, DC, about 300 miles from Philadelphia and about a day's drive from Atlanta. Rent a house with a pool on Virginia Beach for swimming, plus this classic beach town has a great boardwalk and tons of stuff to do for a real summer vacation.
August - Play Like a Kid
It doesn't matter if you're an adult - put on those Mickey ears and spend a day at the original Happiest Place on Earth - Disneyland. Why August? Because everything is open late during the summer so you can play long into the night. Plan a mid-week visit, like Wednesday or Thursday to manage this busy time of year at the park, and be sure to take advantage of the FASTPASS system to skip the lines. If you aren't tied to a school schedule, head to Anaheim in late August for slightly smaller crowds, or push your trip back until after Labor Day to take advantage of the less-busy fall season.
September - See the Aspens Turn
No, it's nothing like the reds, oranges and magentas of New England, but the Rocky Mountains have a charm all their own in fall, and if you haven't seen a million aspen trees turn golden against a brilliant blue sky, you really should. A perfect home base is Estes Park, Colorado on the edge of Rocky Mountain National Park, where you'll be perfectly situated on one end of the Peak-to-Peak scenic byway, a 55-mile long route that showcases the views along the Continental Divide. But don't wait - colors change quick at high altitude and are usually at their best right around the third week of September.
October - Scare Yourself Silly
Halloween isn't just for kids' costumes and copious amounts of candy - it's celebrated all around the world from the not-so-scary theme at Disney parks to hair-raising legendary haunted locales all around the world. Get inspired to put on a costume of your own - and a brave face - for a Halloween getaway. York, England, with buildings as old as 700 years and an annual spooky lights festival called "Illuminating York," is known as Europe's most haunted town and is the perfect place to take a ghost tour and spend a memorable haunted holiday.
November - Visit the Nation's Birthplace
Instead of watching your uncle fall asleep on the couch after the usual feast, this Thanksgiving, make the pilgrimage to Plymouth, MA, and visit the birthplace of a favorite American holiday. Rent a home, where you can still make the traditional Thanksgiving foods your family loves, and enjoy seeing the sights and making new traditions. Maybe you'll invite the extended family, maybe you won't. We'll leave that up to you!
December - Go on the Ultimate Christmas Shopping Trip
Much of what we consider a part of a traditional Christmas celebration can be traced to the centuries-old Christmas Markets in Germany. For the ultimate holiday shopping spree, try one or more of the 60 Christmas Markets in Berlin, alone - and there are hundreds more all around Germany. For more than a month, the city dresses up in its winter finest, and hundreds of vendors present their wares from arts and traditional handicrafts to food items to decorations. The air is filled with the aroma of roasted nuts and hot chocolate, and everywhere you go, you'll see street entertainers, holiday lights and a festive atmosphere that will make the mall back home seem positively dull in comparison.
Our best wishes for a Happy New Year and happy traveling!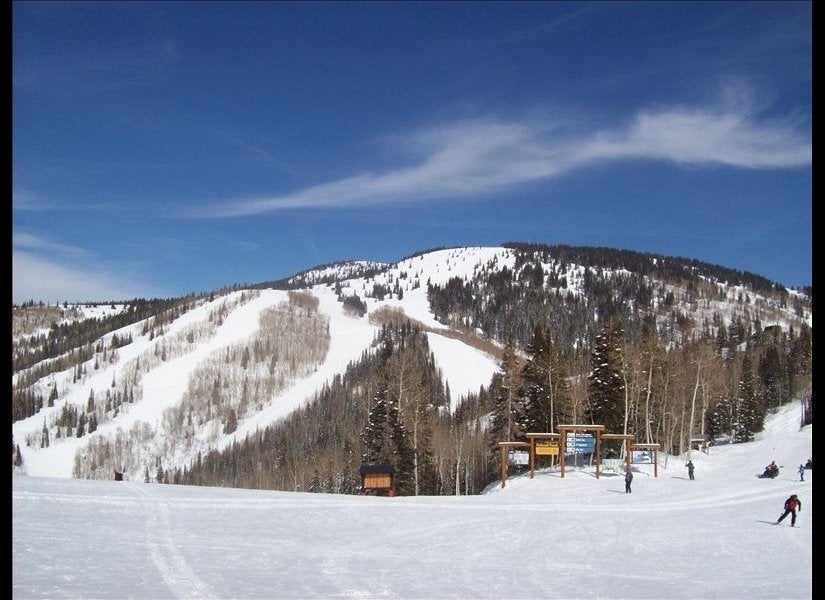 2013 Travel Resolutions
- Kiley for the HomeAway team.
Related