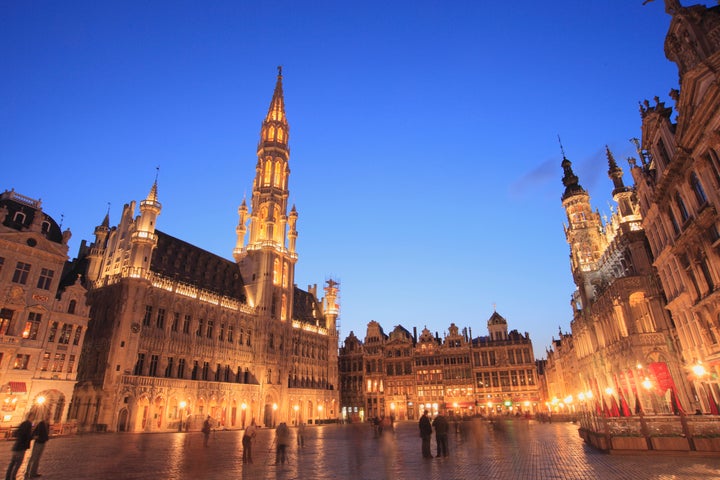 Lately, I have been watching Super Soul Sunday, Oprah's show on OWN. I find it to be outstanding and inspiring beyond any expectations I have for television these days. Her guests range from Eckhart Tolle and Deepak Chopra to Gabrielle Bernstein and Eli Wiesel expand my mind in every episode.
A few weeks ago, there was something said that keeps popping up into my head. Oprah asked Jean Houston, "What is your definition of the soul?" Her answer, "the lure of our becoming."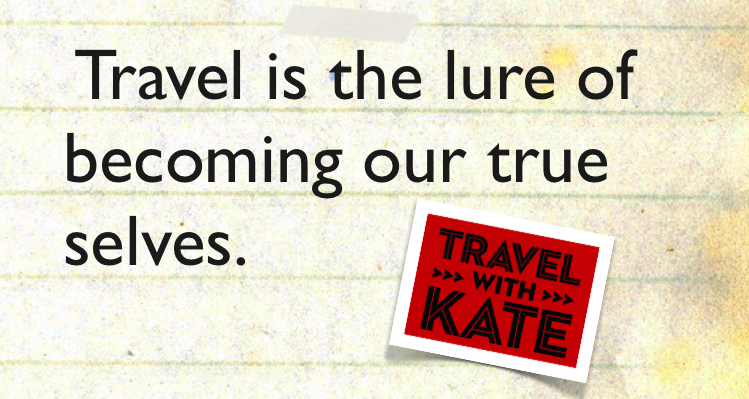 As soon as I heard that, I said to myself, "That is the definition of travel, to me. I travel for the lure of becoming the best, most true version of myself."
Let me explain. I agree with Jean Houston about her definition of the soul, and I believe the soul is our true self, hidden within, gauzed by our thoughts and emotions and relationships with the perceived world around us. And sometimes, we are able to consciously connect with that true self.
For some, it may simply happen when we feel a nagging sense of intuition that something is not right or needs to be changed. Or what about those private moments when we ponder secret dreams of ours that we haven't shared with anyone else?
It is very important to pay attention to those moments because, as many spiritual thinkers have expressed, it is aligning one's life with the soul's purpose that will bring true contentment. I'm sure you've heard people describe something as "what they where born to do."
But man, it can be hard to figure out what our soul's purpose actually is. Not all of us are lucky enough to know. And some of us find it much later in life. Others may feel like they found it too late. Many never find it at all. Do you know what your soul's purpose is?
I recently discovered mine. (It is really exciting to actually type that out!)
I have not chosen travel media as a career because I simply want to have a fun time, live the travel dream or live selfishly. No. Travel has taught me that it is a great teacher. And it has taught me that my soul's purpose is to help others see that -- to help others reach their soul's purpose by tapping into the well of knowledge that is travel.
Actively seeking your soul's purpose takes courage and openness, but most of all it takes action. Because, if it doesn't pop up naturally for you, you can look for it. Some people search through meditation, prayer, yoga, art, dance or playing music. In those moments we are there, flush against our inner knowing.
But often times that state of being or the lessons learned while engaging in those activities don't stick once we are faced with the world around us. Our interactions with moms and dads, and bosses; having to pay the bills; having to raise the children; having to fit in to society and live up to expectations; those can all be distractions from your inner knowing.
In order to make a breakthrough, a shift is necessary. A shake. A jolt. And that is so easy to find when you travel. It is connecting with other human beings in another part of the world -- person to person and soul to soul -- that shakes us to the core and allows us to glimpse the infinite nature of our world and the limitless possibilities that are there for us.
Travel is my prayer, my meditation. It is the shedding of what is on the outside to see what is within. What makes travel so exciting is that it provides freedom and space to see with bigger and clearer eyes.
So if you haven't uncovered your soul's purpose, travel is a way to accelerate the search. It is the lure and the bridge that can enable you to become your true self.